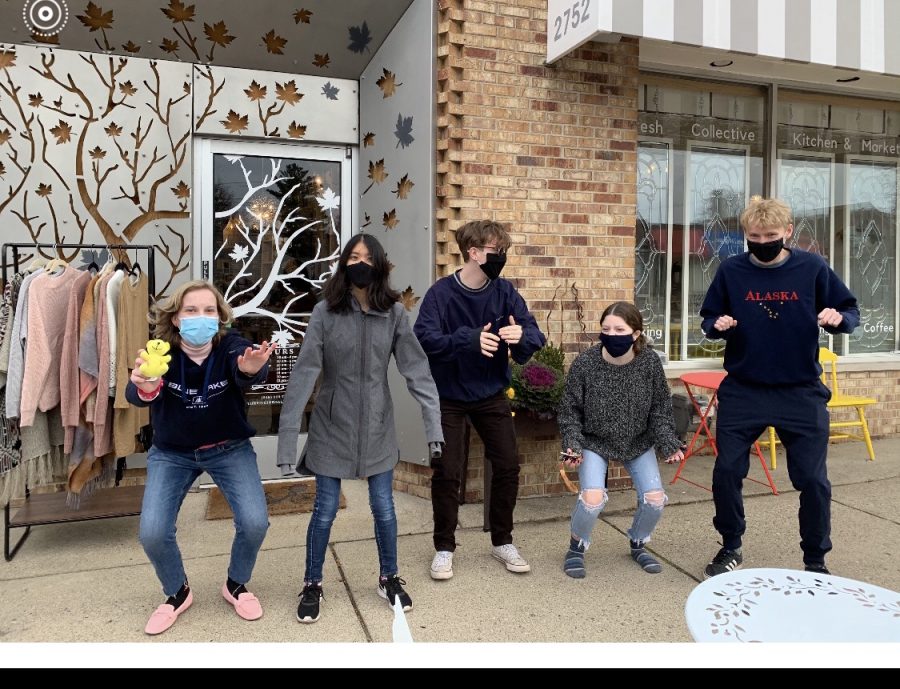 Barb Sugarman
The Senior All Night Party is an annual occurrence that each graduating class at BHS enthusiastically anticipates. Soon after Berkley students turn over their tassels, signifying the accomplishments of the past four years, they make their way to the Berkley gym where they spend the following six hours. The night is filled with dancing, playing games, winning prizes, and reminiscing with fellow graduates before they head home and part their separate ways.
Unfortunately, similar to many other second-semester senior affairs, the Berkley Class of 2020 had their traditional SANP stripped from them due to COVID-19. Nevertheless, the SANP committee — a group of Berkley parents that organize the event every year — acted purposely in response, as they assembled substitute events (week-long raffles and a senior parade) to account for the tradition that the graduates had lost.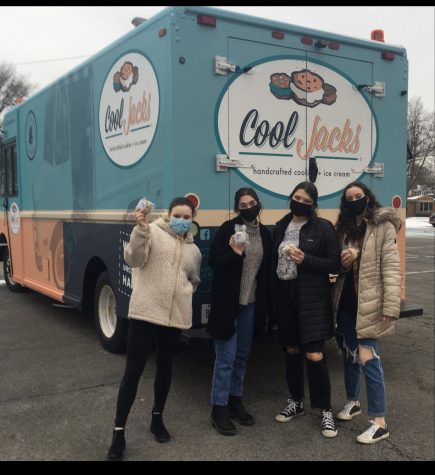 As the ongoing school year approached, with COVID still governing and regulating everyday life, the SANP committee took initiative by planning multiple smaller events for the Class of 2021. For their first event, in November, they constructed a scavenger hunt around the city of Berkley. Many senior parents volunteered at the event where they gave clues to each team. In the end, the volunteers and 76 participating students hung out at a socially distanced hot dog barbecue where the winners were announced. Prizes included $100 for first place, $50 for second, and $25 for third.
Recently, on Feb. 4, all seniors were invited to an afternoon snack in the student parking lot that consisted of ice cream sandwiches provided by Cool Jack's. Although it was a chilly February afternoon, 46 seniors still made time to spend time with their peers.
The third event that is currently being planned is decorating parking spots. Seniors have typically done this in past years before the start of a school day. However, since not all students are inside the building at the same time, the SANP committee decided it was a great idea to set aside a designated time for seniors to partake in this traditional activity altogether. The committee is also supplying paints, brushes, and other resources for students to creatively decorate their parking spots with. The date for the event has not yet been determined.
Although there most likely will not be a SANP, the committee is still expecting for there to be a senior outdoor event on Jun. 4. Composed of many similar aspects of a normal SANP, there will be, "raffle prizes ie. TVs, dorm refrigerators, air pods, gift baskets, etc. Lots of food, a hypnotist, a DJ, senior wishes wall, and hopefully boxer bingo and poker," according to Barb Sugarman, a member of the SANP committee. This end-of-the-year celebration will serve as a great replacement for the typical SANP while giving the graduating class of 2021 another opportunity to connect with their classmates. In response to the objective of these ongoing occasions, Sugarman stated that, "The seniors have missed a lot, especially the chance to connect with their friends, and not just their immediate pod, but the kids they've gone to school with since kindergarten. We are hoping these events give the seniors an opportunity to reconnect while being COVID responsible and having something to look forward to. The committee wants the students to feel recognized for their hard work during remote learning and throughout their high school careers."
The SANP committee has put in an immense amount of work for this year's seniors to have a sense of normalcy. The upcoming and past events that have taken place are a great way to spend time with classmates through enjoyable activities. All seniors are extremely welcomed and encouraged to attend every event. For admittance to the events, you have to buy a senior pass which can be found in Mr. Meloche's Schoology posts in "The Principal's Office."