UMatter Hosts Annual "One Thing I Wish You Knew" Event
On March 14, around 700-800 people attended the virtual event "One Thing I Wish You Knew," (OTIWYK). The event was hosted by UMatter, one of Friendship Circle's organizations that focuses on reducing the stigma of mental illness and suicide in the teenage community. UMatter plans and hosts many different events each year, but OTIWYK is regarded as one of the most important and popular events because of the emotional interactions between speakers and spectators. Having spokespeople openly discuss their mental illness battles and triumphs is truly inspiring and encouraging for attendees.
At this year's event, there were four speakers: Gracie Greenberg, senior at Skyline High School, Kelley Erickson, a First Responder Volunteer, a former NFL player and Super Bowl champion, Trevor Bates, and a junior at Eastern Michigan University, Hannah Palmer. Each speaker bravely discussed their deepest mental health struggles, and how they are working every day to create a change within themselves and others. Although several different topics were discussed, the overarching message was clear: You are not alone. Reach out for help if you need it, and know that there will always be someone who cares and loves you.
"
‌I want people to know they aren't alone… and to feel comfortable sharing their stories without feeling guilt"
— Gracie Greenberg
In an interview with speaker Gracie Greenberg, I asked what impact she was trying to create by speaking at the event. She responded, "Shame is a hard thing to hold on to. I wanted people to feel less ashamed for who they are and what they are going through." In her battle with her mental health challenges, she found relief by reaching out for help and finding comfort in her own skin despite her insecurities. "I want people to know they aren't alone… and to feel comfortable sharing their stories without feeling guilt."
According to Rabbi Yarden Blumstein, the head of UMatter, and a leader within the Jewish Community, "UMatter's main mission is to build a supportive community around teens who are struggling with isolation." When I asked him what the biggest takeaway for viewers and people who are struggling with mental health challenges should be, he replied, "Reach out. Reach out and get help. It is the most simple yet hardest thing to do."
"One Thing I Wish You Knew" demonstrates that reaching out for help, whether it be from a parent, therapist, friend, or counselor, is essential to progressing forward through mental illness. Although it takes courage and bravery to reach out for help, finding solace with other people can be life-changing. If you know someone who is struggling, be there to comfort them; it might save their life.
Leave a Comment
About the Contributor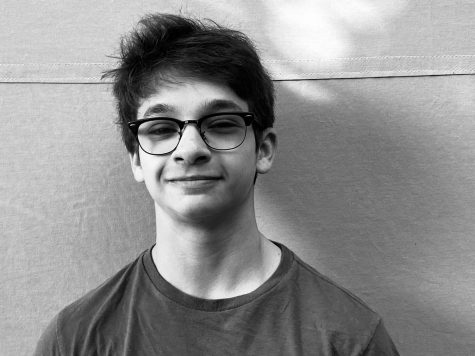 Lev Sklar, Managing Editor
Hi, My name is Lev Sklar, and I'm a Senior at Berkley. I've spent 3 years on the Spectator staff, and am currently managing editor. I originally joined...