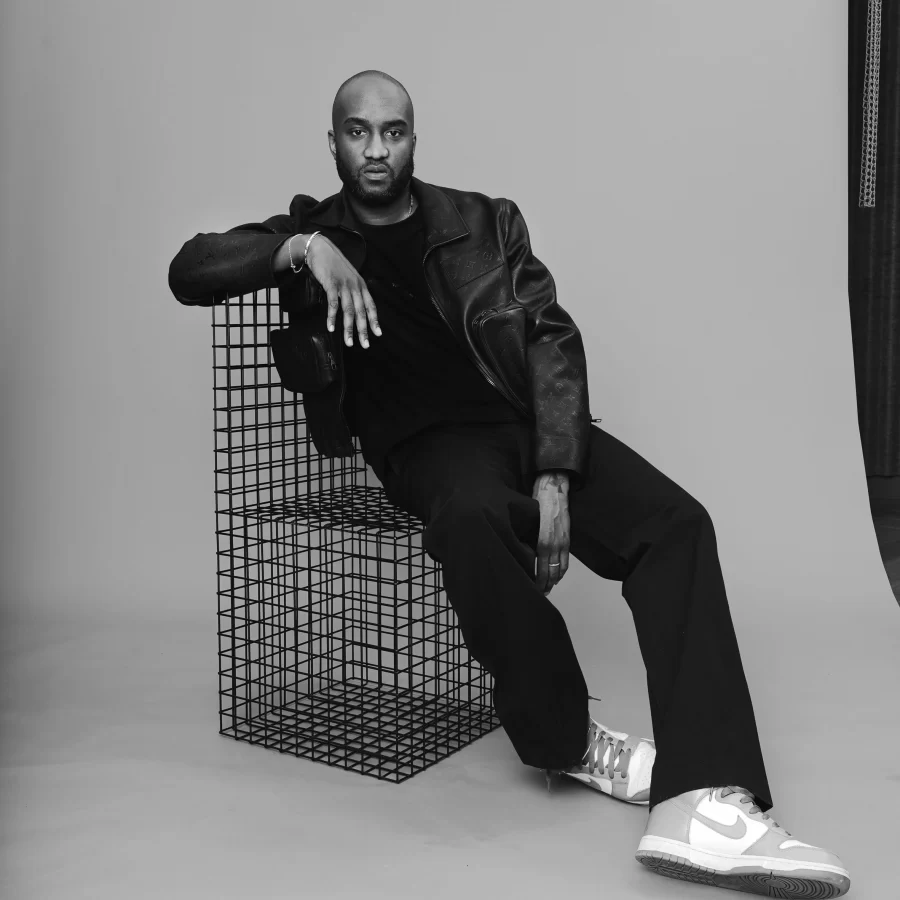 www.dezeen.com
About virgil:
Virgil Abloh was born Sept. 30, 1980 in rockford Illinois, and died on Nov. 28, 2021 in chicago Illinois. Virgil's parents are Nee Abloh and Eunice Abloh. His spouse's name was Shannon Abloh. His children are Lowe and Grey Abloh. He had a sibling named Edwina Abloh. Before his death, Virgil was living in Chicago with his wife and two children. during his lifetime Virgil received many awards. For one he was awarded the urban luxe award at the 2017 british fashion awards. He also won International designer of the Year at the GQ men of the year awards in 2017. Upon the pioneering designer's death, they held a private funeral for him on Monday (Dec. 7) at the Museum Of Contemporary Art in his hometown of Chicago. Abloh was an inspiration to many people, and after he died many people were very sad.
More recently, his brand Off-White has collaborated with brands and designers such as Nike, Levi, Rimowa, Jimmy Choo, Ikea, Moncler, Browns, Warby Parker, SSENSE, Sunglass Hut, Champion, Evian, Converse, Dr. Martens, Barneys New York, Umbro, Timberland and more. he made many friends in the industry, and released a lot of beautiful work. For one, the Off-white collaboration with Nike has been insane lately.
In 2017
virgil announced a collaborative exhibition with Takashi Murakami which opened at Gagosian. He also released his first song, the opening of his New York store and collaborations with Warby Parker, Jacob the Jeweler, and Jimmy Choo all around the same time. Then, to top off all of those amazing accomplishments, he was awarded the British Fashion Award for Urban Luxe Brand, and announced one of his biggest projects yet, The Ten, his sneaker partnership with Nike. For this project, Abloh recreated 10 of Nike's iconic shoes in a work-in-progress style, each with a safety tag around the laces. The limited release left the sneaker market hungry for more, and thus, Abloh hosted panels and workshops with Nike and came out with additional releases throughout the year.
In 2018
Abloh was named the artistic director of Louis Vuitton's menswear collections, and stepped into the role vacated by his friend and mentor Kim Jones. "It is an honor for me to accept this position. I find the heritage and creative integrity of the house are key inspirations and will look to reference them both while drawing parallels to modern times," Abloh said in a statement.
Amid his successful efforts of making his mark on the fashion world, the designer was diagnosed with cardiac angiosarcoma, a rare, aggressive form of cancer in 2019. He chose to take in his battle privately since his diagnosis in 2019, undergoing numerous challenging treatments, while attending several significant institutions that span fashion, art, and culture. 2019 was hard for Virgil but he kept going and his mindset was unreal. He stayed strong and fought through it all.
His work will forever be remembered, and his innovation has left the world of fashion forever changed.