Varsity Football Team Make Adjustments For Successful Season
Despite the changes this year due to COVID, the varsity football team has been able to carry momentum throughout the season with a winning record of five wins and two losses. The team has become more like a family on and off the field.
Varsity football coach Casey Humes thinks the football season has been good for various reasons. One of the many things that changed this season were different plays.
Humes says, "We have a whole playbook full of different kinds of runs and passes to play to exploit the matchups that we see week to week."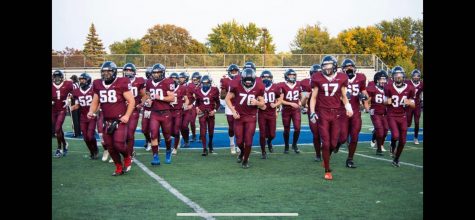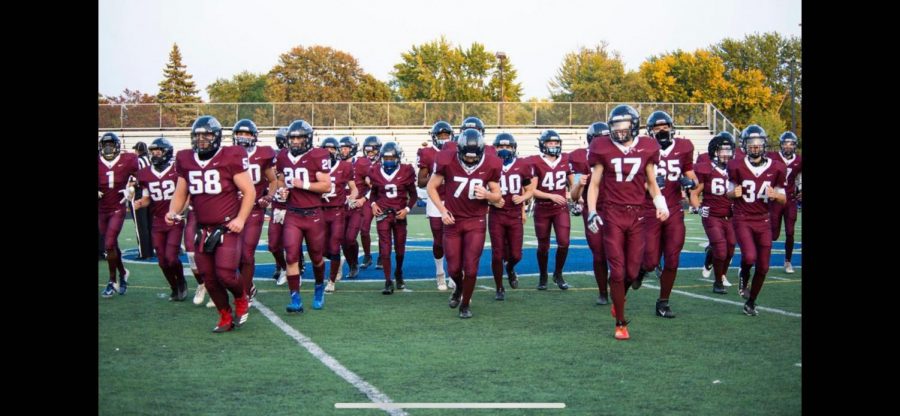 Another positive change this year was the execution of the players on the team. The players put in extra work, and they seek out coaching to get better. In this year's football season, the Berkley football team was no longer okay with just being one of the kids on the block, they were determined to win and succeed. The team also has attainable goals they set for themselves.
The players also feel there have been many new impacts that have shaped their season.
Senior Liam Sarris, a member of the team since freshman year, says this year is different because, "The team started from the ground up and changed many things such as the energy has completely changed for the better, there is no toxic energy anymore, and we always play as a family. I also got my position switched to help the team go in a better direction. I am now a running back which I believe I'm pretty successful in that position when my team needs me there."
Sarris has played a vital role on the team, he is a captain and a leader. The group being like a family changes the whole dynamic on and off the field. It has made a visual difference in the scores of each game.
Although 2020 hasn't been the most ideal year, it's been very interesting, to say the least. Our Berkley Bears football team has proven their skill time and again, as they have set new standards.
They beat Royal Oak by an exceptional margin in the first round of the playoffs. Their record this year is much better compared to past years, with 5 wins and 2 losses. The teams they lost against were Bloomfield Hills, Rochester, and Warren Mott in the second round of the playoffs — eliminating them. Although they, unfortunately, lost to Warren Mott, ending their season, the past few months have been extremely memorable for the players, coaches, and fans.
Leave a Comment
About the Contributor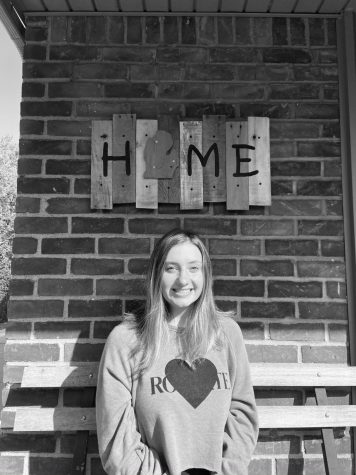 Ava Hines, Opinion Editor
Hello people! My name is Ava Hines, I am an entertainment editor in The Spectator! I'm a junior and this is my third year in journalism. I joined journalism...