Boys in Quebec High Schools Wear Skirts to Protest Dress Code
Students in Quebec are hoping to stop double standards in dress codes from skirting by. Over the last few weeks, both boys and girls around the province have been showing up to school in skirts. The boys are doing this as a way to stand up for the girls in their school, to protest gender roles, and to highlight that boys and girls are treated differently when it comes to school uniforms.
College Laval, like many high schools, has a rule in its dress code stating that skirts must be worn a maximum of ten centimeters above the knee. There are no equivalent restrictions on clothing generally worn by boys, such as shorts. The reason behind this movement is the fact that a boy wearing a skirt is a sign of resilience, solidarity, and support to the intersectional battle for gender equality.
Students have also made the argument that policies requiring skirts to be a maximum of 10 centimetres above the knee are sexist and unfair. The movement continued as boys from various schools started choosing to wear skirts. In fact, at Collège Nouvelles Frontières, 100 male students showed up to class wearing skirts to detest their school's dress code. Meanwhile, girls are writing on their bodies to send a message. Some of these messages include, "Don't protect your daughter, educate your sons", "Hear our Voice", and "My clothes do not define me" in both English and French.
Having watched the movement take shape in Montreal, 16-year-old Zachary Paulin shared his plans with a group of about 30 friends to wear a skirt to school on Friday. He wrote on Instagram that he organized the skirt-wearing protest at Collège Nouvelles Frontières in Gatineau, Quebec, as "a sign of resilience, solidarity, and support to the intersectional battle for gender equality." Paulin said, "I knew that it was going to be a big movement, but not that big of a movement." Boys at a number of Quebec high schools are wearing skirts to school this month to protest what they say is a double standard in school dress codes.
People from all over have seen these protests and have commented on them. Senior Blake Phillips says "I think it's amazing that these kids took matters into their own hands and stood up for what they truly believe in. People are always talking about equal rights for males and females and school uniforms shouldn't be any different."
"We're in 2020, we should be open-minded: and all fight to end discrimination, homophobia and sexism. That's what our skirts represent. Thank you," Paulin added to CBC that he hopes to soon meet with their school principal to discuss changes in the policy to make their learning environment more inclusive.
Leave a Comment
About the Contributor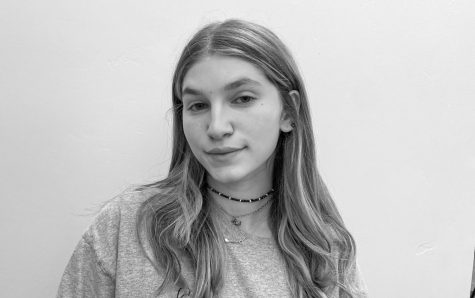 Maya Wolberg, Staff Writer
Hi everyone! My name is Maya, I'm a senior and this is my fourth year writing for The Spectator! This year I am a staff writer, and in the past I have...