Freshman Friday – Sharmel Gibson
Meet Sharmel Gibson:
Q: What is your favorite school club, activity, or elective?
A: I like ceramics! I really enjoy the class and the teacher, and the pieces I get to make are really fun and exciting!
Q: What is one word you would use to describe your first semester of high school?
A: Interesting. The adjustment was very weird and kind of difficult.
Q: What was the biggest change you noticed from middle school to high school?
A: To a certain degree there are more assignments, but I wouldn't really say there are any big changes.
Q: Who is your favorite teacher?
A: I am still getting to know my teachers, so I don't have a favorite one yet.
Q: What is one thing that caught you by surprise when you got to high school?
A: I guess the biggest surprise was how many classes you could have with different grades and people.
Q: What is your favorite school subject to learn about?
A: I really like social studies!
Q: Do you have an idea of what classes you want to take next year?
A: I'm interested in taking journalism and some AP classes next year.
Q: What career path are you interested in pursuing in the future?
A: I am interested in psychology, and in possibly becoming a psychiatrist. I'm also very interested in working in the justice system.
Q: When you think about the rest of your high school experience, what do you get most excited about?
A: Just meeting new people and having fun experiences like graduation, prom, and school dances.
Leave a Comment
About the Contributor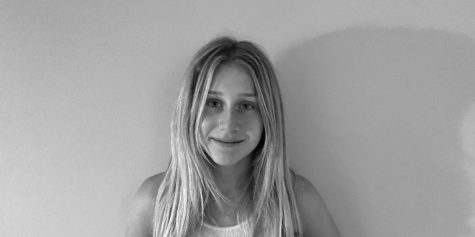 Aria Dwoskin, Editor-in-Chief
Hi! I am Aria Dwoskin, and this year I am the Editor-in-Chief of the Berkley Spectator! I am a senior, and this is my fourth year on The Spectator.  I...