Local Restaurants Stay Open and Safe This Winter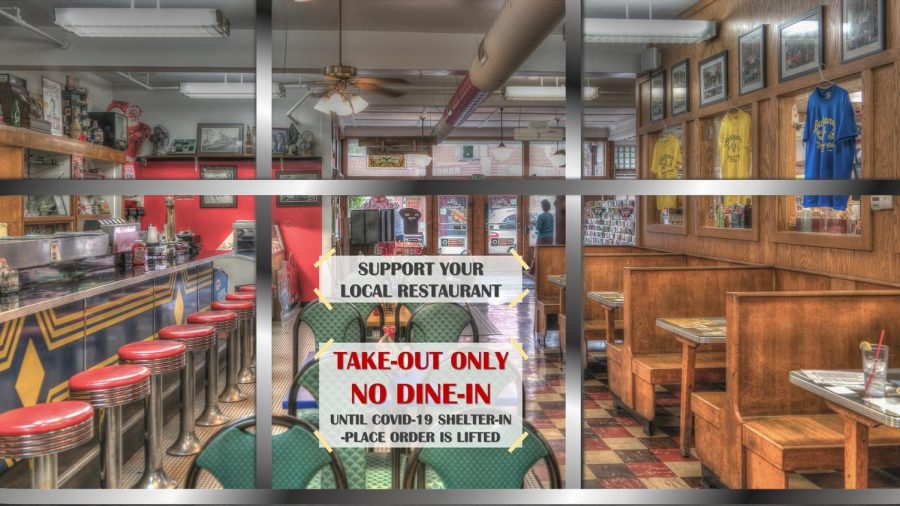 With Covid still affecting our everyday lives, restaurants are doing everything possible to keep business intact. Whether it's offering curbside pickup, adding more outdoor seating, or even adding igloos for individual parties, restaurants are making major changes. This winter, however, it may be more of a challenge. The weather is getting colder and, thus, the spread of illnesses is becoming more common. Although it is possible to make meals at home this winter, it may be a hassle to do it every single night. The following local restaurants are places that are open for Covid safe dining this winter.
Bigalora: Bigalora, a contemporary Italian eatery located in Royal Oak, Michigan, is one of the many restaurants doing curbside pickup. During the cold winter months, waiting outside can be miserable. At Bigalora, an employee will deliver the food to you outside the restaurant while you remain in the comfort of your own car. This restaurant is doing very well at being precautious amid Covid-19. When the workers bring your food out to your car they make sure to stand at a distance and wear a mask.
Beyond Juice: Beyond Juice, a healthy smoothie, and sandwich restaurant, with locations in Southfield and Birmingham are doing curbside as well. You can call to place an order and they will either bring it to your car or you can stand outside the restaurant and they will bring it to you there.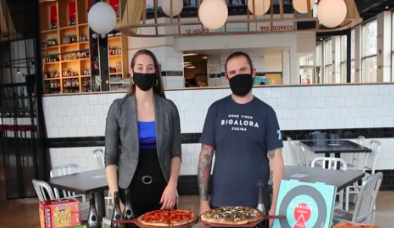 Little Caesars: This well-known pizza chain, is not offering any new services, but they are still open, and Covid safe. You can go through their drive through to get a hot and fresh pizza, and there you will find all of their employees wearing masks. The transaction is both distanced and done outside, so possible Covid exposure is minimal.
Berkley Common: This unique restaurant in Berkley, which serves American dishes with a twist, is doing curbside pickup, as well as igloo dining. Berkley Common is doing an excellent job following Covid guidelines. The staff is required to wear masks and gloves at all times. The igloos are a tent-like half-sphere located outside, that your individual party goes in, and you can enjoy a private, distanced meal. They are heated and comfortable. I suggest you consider giving Berkley Common and other local restaurants, your support and business so they can stay open during these difficult times.
One last great idea is downloading apps like GrubHub, DoorDash, Postmates, and Uber Eats. These are food delivery apps that offer many restaurants with different types of food. This way you can stay in the comfort of your home and enjoy any type of food you want. You need to pay the extra delivery fee most times though.
These are just a few of the many local businesses open this winter. It's important to support the local businesses, but also it's enjoyable for you to get good food. Check out the links to the restaurant's websites below if you are interested in trying them out!
Bigalora- https://bigalora.com/
Beyond Juice- https://beyondjuiceryeatery.com/
Little Caesars- https://tinyurl.com/yxldgpjq
Berkley Common- http://berkleycommon.com/
https://www.youtube.com/watch?v=WrGJTIDYnjo&list=UUrWK3Br6__1RfgqgTbHqD3Q&index=1
About the Writer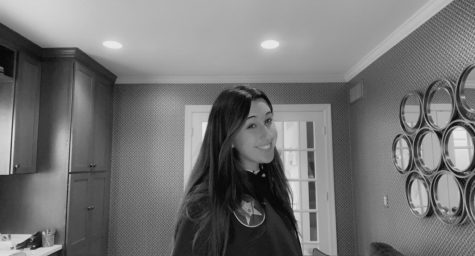 Penelope Cohen, Staff Writer
My name is Penelope Cohen. I am a freshman and staff writer on The Spectator. This is my first year of taking journalism. I have always had a passion for...