NHS Book Drive Collects Over 10,000 Books for Local Nonprofits
Starting on Nov. 23, the Berkley High School NHS English Committee conducted a book drive in support of local nonprofit organizations. Committee leaders senior Emma Cherrin and junior Brandon Urikh organized the collection which they thought would be "a safe way to engage the community in a good cause with little physical interaction." Cherrin says they advertised the book drive on Nextdoor, Facebook, and in emails from the school district. The community eagerly stepped up and exceeded Cherrin's expectations of how many books they were going to collect. "We were expecting less than 200 books and ended up with over 10,000," says Cherrin. With so many cleaning out their houses during quarantine, many people were generous enough to donate the books they didn't want anymore to a good cause.
Due to the extremely large amount of books collected, Cherrin had her family, friends, and members of NHS assist in sorting and distributing books. "We reached out to the English committee as well as the rest of NHS to help count books because it was impossible for just two people to complete the task." Cherrin also says, "My family and I stayed up until the middle of the night for several nights in a row just sorting and transporting books."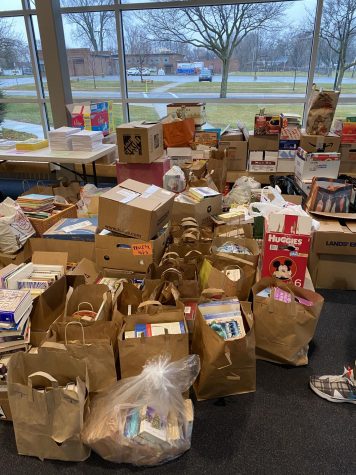 Cherrin and Urikh were initially going to "donate the adult books to the Ronald McDonald House, but they did not accept them due to COVID-19 regulations." Cherrin contacted many more organizations since they collected more books than expected. They donated many of the children's books to Brilliant Detroit and others are to be distributed to Little Free Library, an organization that has free-standing small libraries in the community and in other states. They also had other organizations such as Balance Boxes collect the adult and young adult books. Additionally, some books were distributed to homeless shelters in the city of Detroit.
When asked about her intentions in doing a book drive, Cherrin says, "Books are an escape from reality, and I think that especially during these times people can feel overwhelmed and are in need of that escape. I like that we are able to offer relief from the challenges of our current situation."
Overall, the NHS book drive will benefit hundreds of people across the community and inspire them to find relaxation through reading.
Leave a Comment
About the Contributor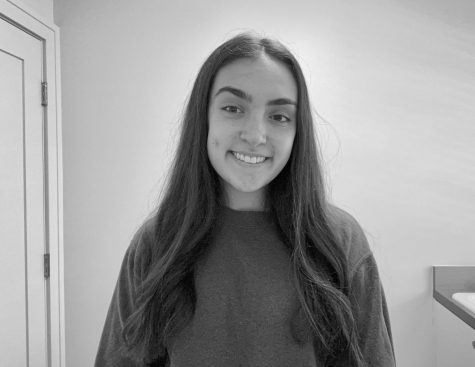 Zoe Zaltz, Editor-in-Chief
Hello everyone! My name is Zoe Zaltz, I am a senior, and I am honored to be one of the Editors-in-Chief on The Spectator staff this year. Three years ago,...