Grey's Anatomy Releases New COVID-Themed Season
Hold onto your KN95s because the TV drama Grey's Anatomy just released the season 17 premiere filled with shocking plot twists and drama. After the Covid-19 pandemic was unleashed in the U.S., the film industry was put on pause. Now that the doctors of Grey Sloan Memorial are back and decked out in PPE, Grey's Anatomy fans can put an end to binge-watching reruns and start watching fresh hospital drama. However, this season is not your average emotional rollercoaster: it's Covid-themed. Since the show was being filmed during the pandemic, Shonda Rhimes, the writer, only saw fit to write the script in alignment with the current times.
Sophomore Sydney Page says that, "I think it's cool that it's about Covid because it is what is currently going on in our world."
As the doctors are consumed with covid patients, viewers get a sense of what it may look like in the inside of a hospital during this time. With much anticipation, the two-hour premiere was finally released on Thursday, Nov. 12.
The episode opens with one of the main characters, Dr. Miranda Bailey, all masked up, getting applauded by many outside of the hospital for her hard work as chief of surgery. Within the first few minutes, viewers can already feel the tense energy coming from many stressed doctors due to Covid. It flashes to Dr. Meredith Grey calling time of death on probably one of the countless covid patients she had had that day. She then goes into a storage closet, pushes carts containing materials over in frustration, and then bursts into tears. After another surgeon, Dr. Tom Korasick, gets a shipment of 10s of boxes of disposable foot booties that were supposed to be masks, he breaks down from all the anxiety. He kicks the unwanted boxes after failing to receive the essential PPE since the hospital was having a shortage. These scenes are representative of what is going on inside hospitals all around the world, and it makes viewers aware of the stress and pressure doctors are under while working long hours and risking their lives for their patients.
"
I think it's cool that it's COVID themed because it is what is currently going on in our world."
— Sydney Page
Instead of the usual dramatic medical mystery cases, this new season features many different patients with Covid. One case in the episode is about two boys who got badly burned in a forest fire while at a party. Their parents fight about how it wasn't acceptable to be throwing a party in the middle of a pandemic. The fight turns into a physical one. One of the parents explains that he thought it would be fine to have a little get-together, but obviously, it was not acceptable especially since one of the boys had a compromised immune system. The forest fire was a direct example of karma.
Sophomore Parker Fritz, a die-hard Grey's Anatomy fan says, "It was kinda goofy seeing Covid inside the show that I've been watching forever. It's never really related to our reality until now. It was pretty accurate when they were talking about kids going to parties. Overall, it was interesting to see how they incorporated Covid."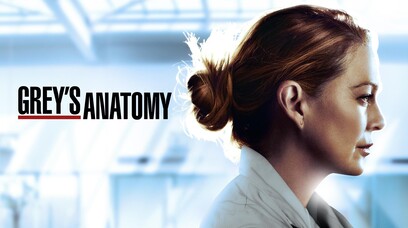 Many people believe that watching TV is an escape from reality, and this real-world theme makes it challenging for viewers to get a break from it all. However, there's still the classic drama involving the doctors and patients. Even though it's not what viewers expected, it still brings strong attention to the pandemic and raises awareness.
Along with the new changes came a breathtaking plot twist that brought tears from the eyes of many viewers. After Dr. Grey passes out in the parking lot, the camera flashes to her standing on a beach. Suddenly a familiar-sounding man appears and begins to call her name. After being dead for the past 6 seasons, Grey's husband, Derek Shepherd, appears back on the screen. Meredith screams, "I miss you!" and he yells back, "I know." If you're anything like me, this scene would have had you balling your eyes out on the floor.
Ellen Pompeo, who plays Dr. Grey, spoke about this scene on Jimmy Kimmel Live! and said, "It was so much fun because we know that people are gonna freak out, and we all know 2020 has been a really long, ugly road. And we were so happy just to be able to film these scenes and know how much joy it was gonna bring people. We definitely had a ball."
Not only was this an exciting and intriguing new season premiere for loyal Grey's Anatomy fans, but it was also quite educational. While watching the show, viewers learned more about what may happen inside of a hospital by getting an inside view. Watchers also learned the consequences of the virus by seeing how doctors were dealing with it and the people who were affected by it. New episodes air every Thursday at 9 pm!
Leave a Comment
About the Contributor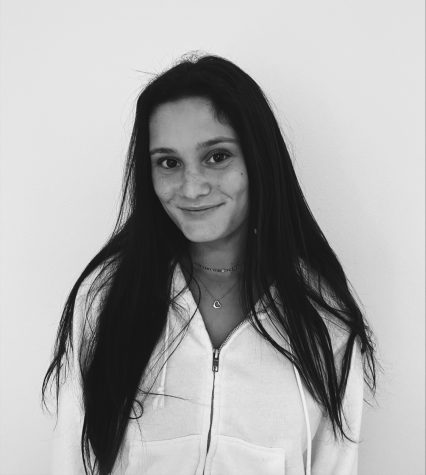 Julia Heller, Managing Editor
Hi! My name is Julia Heller! I am the Editor-in-Chief for The Spectator at Berkely High School. I am a Senior, and this is my fourth year on staff. I decided...