No Shave November Adapts to COVID-19 for 2020 Competition
"No Shave November" officially came to an end on Nov. 30 for the many men who voluntarily grew either beards or mustaches for the global Men's Health Awareness Campaign, sometimes referred to as "Movember." This November, students and school staff at BHS have been growing out their facial hair as a competition to see who can grow a bigger beard. This year's competition is obviously different from past years in many ways. This month there is no cause since we can't vote in school, so people can't donate money. The winner is chosen through a vote where students and teachers can pick who they think grew the best beard through a google form. The criteria for the winner is who grows the longest and best beard. As an added bonus, everyone who voted for the teacher and student who won is entered into a raffle to win a prize.
Student leadership member and senior at BHS, Rachel Nakisher, explains, "This is definitely different from past years. Usually there would usually be time to see the students' and teachers' beards in person and during school, but since we can't do that this year all the voting is online." She also states, "Sadly, this year there is no cause since we can't vote in school so students and staff can't donate money." On the bright side, this year's voting is online, "which luckily has brought more votes than any other year," Nakisher says.
Senior Blake Phillips who participated in No Shave November his sophomore year as well as this year explains, "I've always felt I could grow a mean beard and when the opportunity came around, I felt I definitely was up for it." Adding on, Phillips explains why he wanted to participate again this year: "just the fact that it's my senior year, and regardless of whether we are in person or not, I wanted to make the most of it and so that's what I'm going to do."
Other seniors with the same mindset wanted to participate in this year's competition as well. Seniors Cody Rigley, Luke Auquier, Liam Sarris, and The Spectator's very own Matthew Doctoroff, also participated in this year's NSN.
Phillips says that the most challenging part of not shaving for him was, "when it starts to itch. I have gone time without shaving at camp, but never have I grown a beard this long so I really have never experienced such uncomfort."
Overall, this year's version of NSN was a big hit. Posts on BHS's instagram caught the attention of many students and even some teachers at Berkley. All contestants and viewers of the process thoroughly enjoyed watching the competitors grow their beards. Phillips states, "I liked most about the beard when people would tell me it looks really complete. It makes me feel old, but I take it as a compliment." While he does enjoy his beard length, Blake said it takes time in order to truly grow out perfect facial hair. "You just have to get past the trash-stache phase and find the style that fits you."
After the four week competition to see who could grow the longest and fullest beard students and teachers voted for…
Student: Cody Rigley
Staff: Mr. Horn
Leave a Comment
About the Contributor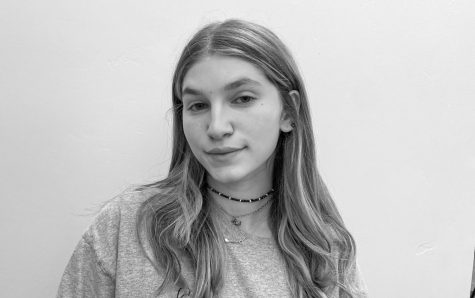 Maya Wolberg, Staff Writer
Hi everyone! My name is Maya, I'm a senior and this is my fourth year writing for The Spectator! This year I am a staff writer, and in the past I have...