This Month's Volunteer Opportunities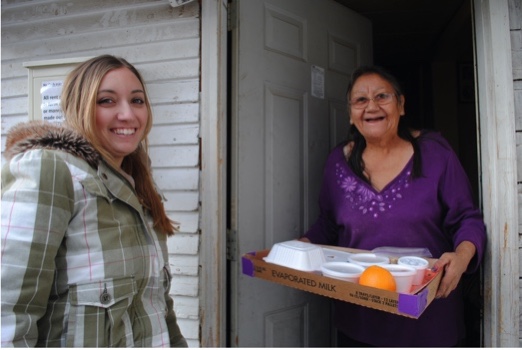 If I know my generation at all, I know most of our main concerns revolve around achieving and maintaining the well being of our peers and our planet. One very easy way to work towards achieving those goals is through volunteer work. Whether you are volunteering for personal reasons, or to fulfill a volunteer hour requirement, there are many great local volunteer opportunities out there for you. However, I know it can sometimes be challenging to find local volunteer opportunities; so with that in mind, I have created a list of some that are being offered this month. With the holidays approaching, I hope you can embrace the spirit of giving, and use this list as a resource to find a volunteer opportunity best fit for you.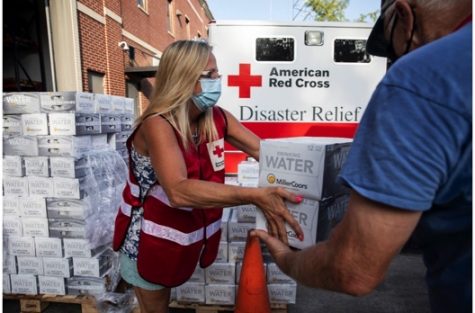 Red Cross Red Shield
For anyone interested in medical practices, one of the country's biggest humanitarian groups, Red Cross, is always looking for new volunteers. The organization relies heavily on the work of volunteers, and they offer a very wide variety of volunteer positions. The Detroit sector takes applications from anyone over the age of thirteen. They have implemented many new safety precautions in response to the pandemic, in order to ensure the health and safety of all of their volunteers. They are looking for volunteers to assist in general volunteer opportunities, disaster action teams, health and mental health services, disaster preparedness services, and service to the armed forces. Anyone interested can visit their site at https://www.redcross.org/local/michigan/volunteer.html for more information.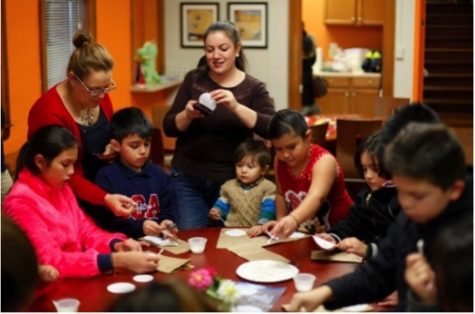 Brilliant Detroit
Another wonderful organization that accepts high school student volunteers is Brilliant Detroit. They are a locally run organization that works primarily with citizens of Detroit neighborhoods. Their main objective is to "create kid success neighborhoods," which essentially means they help to create communities in which families and other community members can thrive. They offer many services, such as, classes for expecting parents, literacy classes, educational classes about healthy eating, exercise classes, social and emotional health support, and tutoring. All of their work is done out of the numerous abandoned homes all around the city that they have repurposed into hubs.
Students are accepted to volunteer for the majority of their programs, but one easy way to get involved is through their tutoring program. As they are continuing their work amid COVID-19, they have made tutoring completely virtual. Another easy way for students to get involved now is to volunteer to put together care packages. These care packages are given out at outdoor events that the organization hosts for the families of Detroit. The package assembly process is completely contactless; students just drive to one of their various locations to pick up the contents, and then drop the packages off once they have finished putting them together. If you are at all interested in volunteering for Brilliant Detroit, you can visit this link https://brilliantdetroit.galaxydigital.com/, or visit their website https://brilliantdetroit.org/ for more information on the wholesome work they do.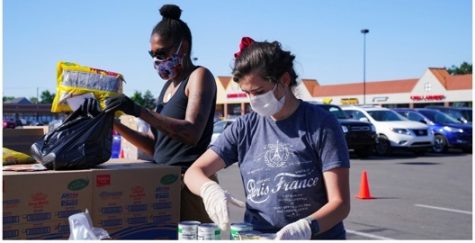 Gleaners
Gleaners is a national organization that works to provide families with access to food and other related resources. They have five distribution centers in Wayne, Oakland, Macomb, Livingston and Monroe. All of the food donations are sent to local soup kitchens, food pantries, shelters, and other agencies throughout southeast Michigan. They accept and encourage youth volunteers. Volunteers over the age of fourteen may volunteer, with some restrictions, for their "My Neighborhood Mobile Program," at Food Pantries, their Livingston Victory Garden, or at special events. They have put safety precautions in place for all volunteer opportunities in response to COVID-19, such as enforcing social distancing and limiting the size of volunteer groups. If you are interested in contributing to the work that makes it possible for 100,000 meals to be distributed to families in need each day, please visit https://www.gcfb.org/give-time/volunteer-opportunities/youth-opportunities/ to get more information about their volunteer opportunities, and https://www.gcfb.org/ for more general information about their organization.
Meals on Wheels
Meals on Wheels is an organization that helps to lessen insecurities about obtaining food, and feelings of loneliness within the elderly community. They provide food distribution services, and visits to the elderly all around America. When creating food packages, they account for medical needs and cultural preferences. Their services have also proven to prevent at-home-falling incidents, and improve the overall health of nine out of ten recipients. Meals on Wheels is looking for volunteers of, or over the age of sixteen, primarily to deliver meals and warm greetings to homebound seniors. If you do not have a car, you could invite a chaperone, or wait until it is warmer, and potentially deliver meals via foot. Delivering entails going to one of their close by locations to pick up food packages, and then following a predetermined route to deliver the packages to seniors in need. Volunteer shifts generally range from an hour to an hour and a half. For more information please visit their website https://www.mealsonwheelsamerica.org/, and to volunteer you can click the "take action" tab, and then select the volunteer option.
Acts as simple and easy as these can make a world of difference to those in need. No matter what your reason for volunteering is, volunteering your time and efforts to these organizations is a great use of your resources. Participating in the honorable work that these organizations provide is mutually beneficial for those who are giving, as well as those receiving. Any contribution you can provide is greatly appreciated and greatly impactful.
Leave a Comment
About the Contributor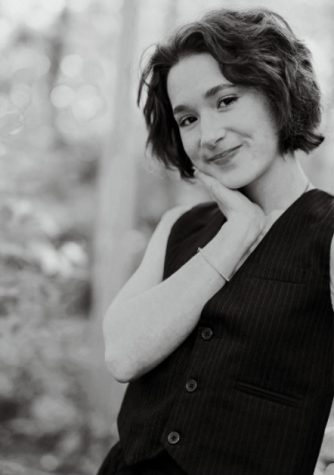 Raynah Jacobs, Editor-in-Chief


Hello everybody:) my name is Raynah Jacobs. I have had the pleasure of being on the Berkley Writing for Publication staff for Four years now....