Oakland County Residents Begin to Receive COVID-19 Vaccines
Pfizer and Moderna's COVID-19 vaccines are being distributed to residents of Oakland County, and as time goes on, more and more people will be vaccinated. Pfizer's vaccine was approved for emergency use on Dec. 11 by the Food and Drug Administration (FDA), and Moderna's vaccine was also approved by the FDA a little over a week later, on Dec. 19. Although the public is allowed to get this vaccine, only certain people are eligible to currently receive it. The vaccine is being distributed in phases, allowing specific people to be vaccinated depending on their job and/or age. Since the vaccine was approved, phase 1A — health care workers and long term care workers and staff — were the first group to be vaccinated.
As of Jan. 11, Michigan entered a new phase, where vaccinations go to, "People of ages 65 or older, frontline essential workers, child care and pre-K to high school staff, and congregate care facilities." Michigan Department of Health and Human Services (MDHHS) has a goal to vaccinate 70% of people 16 years of age and older, or about 5.6 million people, for COVID-19 by the end of 2021. MDHHS has said that this goal may be adjusted as data on population effectiveness is reported and new guidance is given. As Michigan receives more doses of the COVID vaccine, the timeline through phases may move quicker as more eligible individuals become vaccinated.
Due to children 16 and under not being a part of the initial trials for either of these vaccines, they are not yet deemed safe for children. As reported by NPR, Dr. Roberta DeBiasi of Children's National Hospital in Washington, D.C. says that not including children in the initial testing of new vaccines is routine, "We always want to do our initial efficacy and safety studies in the adult population, in particular for this disease where that group of people is the most heavily affected with hospitalizations, severe infection, and death." Moderna's vaccine cannot be given to individuals 18 years of age or younger, and Pfizer's vaccine cannot be given to individuals 16 years of age or under. In turn, children are not eligible to receive this vaccine until Moderna and Pfizer go through the proper steps to ensure the vaccine's safety and they get approved for pediatric use by the FDA. Moderna announced that it will begin pediatric trials in approximately 3,000 kids ages 12-17 for their vaccine.
Oakland County states that appointments will be added based on the vaccine supply received from the State of Michigan. You can register at the site for a COVID-19 vaccination if you are eligible and there is an available appointment. To be eligible for the vaccine, you must fall in one of the categories of a certain phase that is being vaccinated at the time.
Both Covid vaccines require two doses. Moderna's doses are taken four weeks apart, and Pfizer doses are taken three weeks apart. The vaccines are available by appointment, if eligible, and they are available at hospitals and certain drug stores/pharmacies. Michigan Gov. reported in its COVID-19 Vaccination Plan that, "The initial allocations of COVID-19 vaccine will be directed to 143 hospitals and health systems for use on health care workers… After initial allocations to hospitals, allocations will be made to each of the 45 health jurisdictions based on several factors including the social vulnerability index and population."
"
I had no side effects at all with the first injection. I didn't even feel it go in. The second injection also did not hurt, but my arm got very sore about 12 hours later, and I felt tired and a little feverish.
— Karen Berris
Karen Berris, resident of Oakland County, received both doses of her COVID-19 vaccination. She received her first dose on Dec. 18, 2020, and her second dose on Jan. 9, 2021. When asked about her experience getting the vaccine, Berris stated, "I am a Beaumont staff Physician. [I received the vaccine] at Beaumont Service Center. I had no side effects at all with the first injection. I didn't even feel it go in. The second injection also did not hurt, but my arm got very sore about 12 hours later, and I felt tired and a little feverish. Everything resolved with some ibuprofen."
Similarly, Becky Lash, a healthcare worker in Oakland County, received her first injection of the Covid vaccine on Jan. 9, and will receive her second injection on Jan. 30. Lash explained, "I experienced no side effects, only a sore arm at the injection site. I received my vaccination at Beaumont."
Oakland County resident Alex Steinbock has also started the vaccination process. He received his first dose on Dec. 18, 2020, and his second dose is on Jan. 12, 2021. "I am a physician who takes care of COVID patients. [I received my vaccine] at Walgreens pharmacy. I experienced no side effects."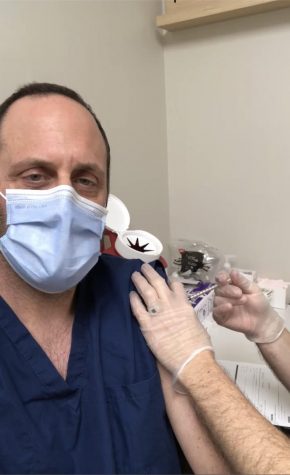 All of these vaccinated people are healthcare professionals, who were the first group prioritized to receive the COVID vaccine. They each had slightly different reactions to the vaccination, but all reactions were mild. The CDC states in What to Expect after Getting a COVID-19 Vaccine, "You may have some side effects, which are normal signs that your body is building protection." They report common side effects include pain and swelling on the arm where you receive the shot, and nausea, headaches, and tiredness. In another report, the CDC announced, "Most systemic post-vaccination symptoms are mild to moderate in severity, occur within the first three days of vaccination, and resolve within 1–3 days of onset. These symptoms are more frequent and severe following the second dose and among younger persons compared to older persons (i.e., >55 or ≥65 years [for Pfizer-BioNTech or Moderna vaccines, respectively])."
As time progresses, the vaccination plan should continue on route and vaccinate many citizens of Oakland County.
For updates on vaccine distribution regularly, visit Michigan's COVID-19 Vaccine Dashboard
Leave a Comment
About the Contributor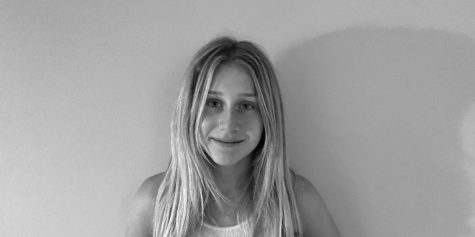 Aria Dwoskin, Editor-in-Chief
Hi! I am Aria Dwoskin, and this year I am the Editor-in-Chief of the Berkley Spectator! I am a senior, and this is my fourth year on The Spectator.  I...