Berkley Soccer Stars Accept College Offers
After years of hard work and practice, several of Berkely's finest soccer athletes are poised to play at the college level. Competing in a college sport is not easy, especially for soccer. Being one of the few year-round sports, soccer athletes who aim to play beyond high school go through vigorous fitness conditioning to get to where they want to be. After building up crazy endurance, skill level, and physical fitness, these college-committed athletes have worked very hard and deserve the result they are getting. Generously, a few of these athletes shared their stories behind the big decision-making process.
Being the first-ever Berkley soccer player to be on the MIHSSCA dream team (a team of the best HS boys soccer players in the state chosen based on skill and statistics and recognized by the United Soccer Coaches as all-region players), and one of three captains on the Berkley boys varsity soccer team, Senior Jacob Schleicher and Lawrence Tech-commit talked about his excellent career ahead involving soccer. Schleicher stated, "My goal since I was about 10 years old was always to play soccer in college. I always believed I had enough skill to compete. Lawrence Tech came out to one of my games, and I met with the coach after. I had no idea about the school until I went and visited the campus. Lawrence Tech easily has one of the top 3 engineering programs in the state. It wasn't a very hard decision for me when I figured out I wanted to major in Mechanical Engineering. I also love how the coach of the team emphasizes academics over athletics!"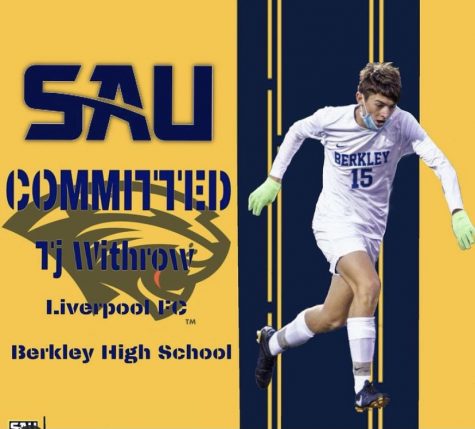 Another captain of the Berkley boys varsity soccer team and honorable mention, Senior TJ Withrow, who committed to Spring Arbor, gave a rundown of his outstanding soccer career for the future. Withrow stated, "I have always wanted to play college soccer ever since I was a kid. The feeling only grew as I got older and played more competitive teams. Throughout the process, there was a mix of schools reaching out to me and vice versa. For the school I committed to, (Spring Arbor), they originally had followed me on Instagram, so I decided to reach out to them about playing there. If it wasn't for soccer, I wouldn't have ended up at this school. Overall, my choices for schools were being driven based on soccer."
Mentioning the process of his recruitment, Withrow continued, "The recruiting process was a lot of me sending coaches emails that never went anywhere. Usually, every 1 out of 4 coaches would respond. I would try to create a relationship with the coaches and find a time to talk to them over the phone. Covid made the recruiting process a lot harder this year because it was almost impossible to play in front of these coaches. I got lucky with Spring Arbor because they invited me out for training before we were in lockdown again."
Another elite soccer athlete, and one of two captains for the Berkley girls' varsity soccer team, Detroit Mercy Commit, Morgan Fox stated, "I figured out I wanted to play college soccer during freshman year. This is when I decided to commit to the sport and play at a higher level. I initially reached out to Detroit Mercy for soccer because it was a school I was interested in as it had great physician assistant programs which is what I want to go into. The coach then connected with me to see me play, and then soon after recruited me to play for the school."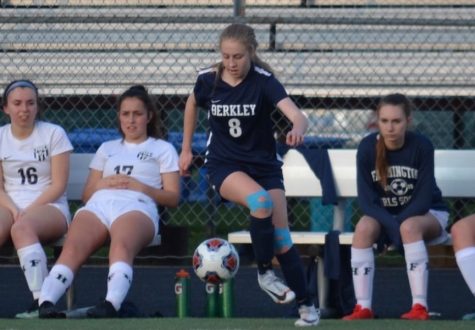 Like Withrow mentioned before Fox, due to Covid, the recruiting process was a lot more difficult this year for some. Fox added, "My recruiting process was approached differently due to the pandemic and personal connections. However, I started talking with the Detroit Mercy coach at the end of my sophomore year and early junior year. One of UDM's coaches is Cliff Brandmier who was previously Berkley's Varsity soccer coach my freshman and sophomore year. We had stayed in contact throughout the recruiting process, as I sent emails that included schedules, highlight videos, and a player profile. I also attended 'ID' camps, which are camps players can attend for certain colleges to play in front of coaches. After months of talking back and forth and visiting campus, I received an offer from the Detroit Mercy at the end of my junior year and then committed early my senior year."
Clearly, the process before getting to play for college sports teams is not an easy journey and these soon to be college athletes deserve what they've worked for.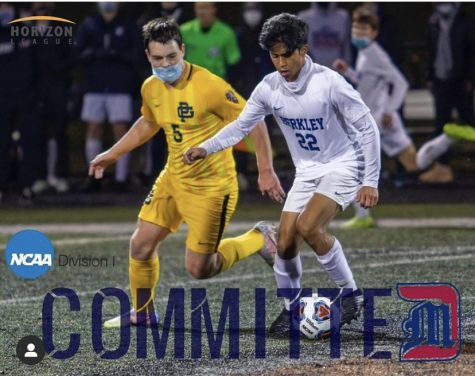 Finally, awarded All-State Second team 2 years in a row now, the last Boys varsity soccer captain and Detroit Mercy-commit Mico Rubio discussed his upbringing involving his future soccer career. Rubio stated, "I first dreamed about playing college soccer in 8th grade, but I started to think about it more sophomore year. I reached out to Coach Nick Deren and the University of Detroit Mercy scouts came and watched me play. UDM has been one college my family and I have looked at since we knew people who went and played there. Once we got to the recruiting process, it depended on how well you play and also how you reached out. I was lucky enough to have a lot of connections to UDM, so it was easier for me to get into contact with the coaches. Like I've said, the Coach and some scouts came and watched me play and were impressed, so it just took off from there."
After interviewing these athletes, the pressure they must have had on themselves while coaches came to watch them seems unimaginable. Their stories show how commitment to something you love pays off at the end, which to me, is very inspiring!
Leave a Comment
About the Contributor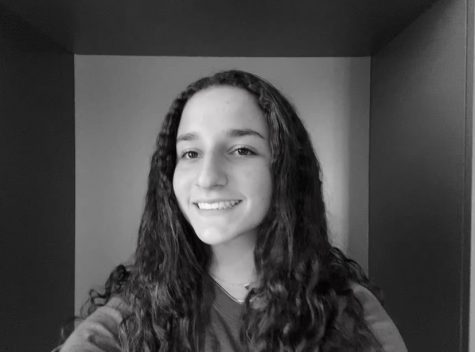 Lily Cierpial, Staff Writer
Hello all, I'm Lily Cierpial and I'm a junior this year. This is my second year on the journalism staff, and I'm so excited to be one of the two copy...