Senior Sunday — Kaili Osborne
Meet Kaili Osborne:
Q: What is your favorite school club, activity, or elective?
A: For sure student leadership. I love being involved in what goes on around the school. And not only that but you meet so many people you normally wouldn't have classes with. You get really close with everyone which makes the dynamic in the class really special.
Q: What career path are you interested in pursuing in the future?
A: I've been a huge animal lover since I was little so I'm hoping to become a veterinarian!
Q: Do you like attending Berkley sporting events? If so, which sport is your favorite?
A: Yes! I've gone to football, soccer, and hockey games, but I would definitely say football is my favorite. I never really know what's going on during the games but just being a part of the bear pack is really the whole experience.
Q: What is most exciting or nerve-wracking about college approaching?
A: I think it's scary to think about leaving some things behind after graduating, but I'm really excited to meet new people and experience new things.
Q: What goals or accomplishments do you feel you have achieved in high school?
A: I went to a really small private school for pretty much my entire life and I felt like I missed out on so much because of it. So when I came to Berkley, I think my goal was to just have a typical high school experience. And I got that, so I'm really grateful.
Q: Any words of wisdom you wish to share with people reading this?
A: I would just say trust the process. I feel like no matter what we do, we always end up somewhere a little different than what we expected, but in a way, I think that's a good thing. It makes us stronger.
Leave a Comment
About the Contributor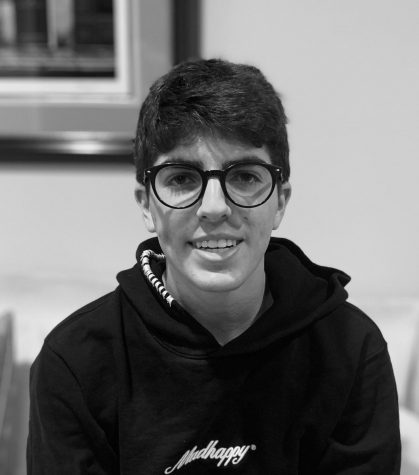 Matthew Doctoroff, Editor-in-chief
Hi everybody, my name is Matthew Doctoroff and this is my fourth year on the journalism staff. Year after year, the community that is created through the...