Ski Team Hits Slopes Despite COVID-19
Due to the COVID-19 Pandemic, most winter sports were unable to begin at the same time as a normal year. In an update released on Dec. 23, 2020, the Michigan High School Athletic Association (MHSAA) announced that winter sports practices such as ice hockey, basketball, and wrestling could begin no earlier than Jan. 16 in accordance with Michigan lockdown orders. However, an exception from this ruling is ski racing. Berkley's ski racing team, which is in conjunction with Troy Athens High School, started practice in early January.
"
It has been a surprisingly normal and very fun season considering we are in a pandemic. I have enjoyed spending time with my teammates and improving my skiing."
— Isabel Zaltz
While the ski team is lucky to be able to practice and race, their season is different than in past years. Several protocols have been put in place to ensure the safety and health of teammates, coaches, and parents. First of all, the season is shorter with only 4 race days and two races each day. Senior Isabel Zaltz explains that they have, "one giant slalom and one slalom race per day." In the past, the races were usually three to four hours after school. This year, though, they begin at noon and last until 6:00 pm. Additionally, only half of the schools who practice at Pine Knob can go at one time. For the teams present at the same time, each is designated a separate lane. Senior Owen Pittman says, "I only ride on the chairlift with one specific person, so I socialize with the other team members way less. Other than that, the changes haven't impacted my time on the team."
Zaltz goes on to explain other protocol changes this season: "We have to fill out a survey before practice to ensure that we don't have symptoms or were not exposed. We also have to wear a mask the entire time and try our best to stay six feet apart from each other." The team is also not allowed to have a tent as they usually do, which prevents the level of socialization that they have in ordinary years. Zaltz notes that, "we are the only winter sport that takes place outside and we can easily socially distance because skiing is not a contact sport so the changes have not been that difficult." She adds, "it is actually enjoyable to cover our faces with masks since it keeps us warmer outside."
Although the season is not the same as usual, Pittman is "grateful to be a part of a sport wherein COVID times, simple changes can make a team run smoothly and safely." Zaltz agrees with this statement, saying "it has been a surprisingly normal and very fun season considering we are in a pandemic. I have enjoyed spending time with my teammates and improving my skiing."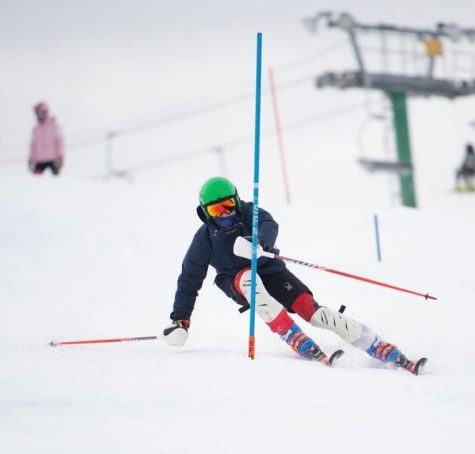 Overall, the ski team is lucky to have the opportunity to have their season this winter, even with minor adjustments. With the pandemic and virtual learning forcing people to spend more time cooped up in their homes, skiing is a perfect escape to get fresh air and have (socially distant) interactions with friends.
Leave a Comment
About the Contributor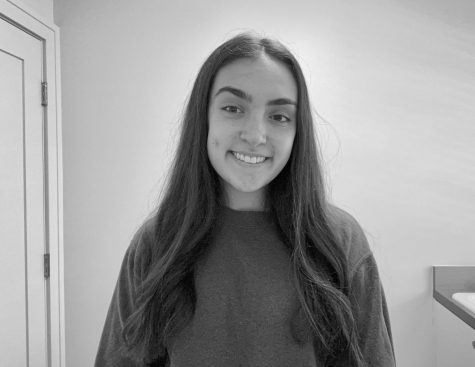 Zoe Zaltz, Editor-in-Chief
Hello everyone! My name is Zoe Zaltz, I am a senior, and I am honored to be one of the Editors-in-Chief on The Spectator staff this year. Three years ago,...