Senior Sunday – Owen Castle
Meet Owen Castle:
Q: Who is your favorite teacher?
A: My favorite teacher is Mr. Fadoir because he taught me that math is much more than I originally thought it was, and it made the world a lot more beautiful.
Q: What is one perk of being an upperclassman?
A: Upperclassmen are generally taken more seriously and have more freedom. We begin to mature and explore ourselves more.
Q: Do you participate in any extracurricular activities outside of school? If so, what are they?
A: I participate in ski, cross country, Science National Honor Society board, and I work as a server at a restaurant.
Q: What is one thing that makes you proud to be a Berkley Bear?
A: I feel proud that I have always had teachers that I can tell care deeply about my learning. I feel that I have gotten the best high school education I could have possibly received.
Q: What is one study technique that has helped you in high school?
A: Sitting down with a piece of paper and trying to take what I'm learning and put it into something I can see and understand in a different way.
Q: Do you have any words of advice for underclassmen?
A: Do what you want to and don't get too caught up in what others are doing.
Q: What is most exciting or nerve-wracking about college approaching?
A: The change in everything- who I am going to be with, the instructors, the place.
Q: What is your favorite memory from being a student at Berkley High School?
A: In Advanced Earth and Space in 9th grade, Mr. Bruin brought in a telescope and we got to look at the sun. He told me so many cool things about the sun and it has always stuck with me.
Leave a Comment
About the Contributor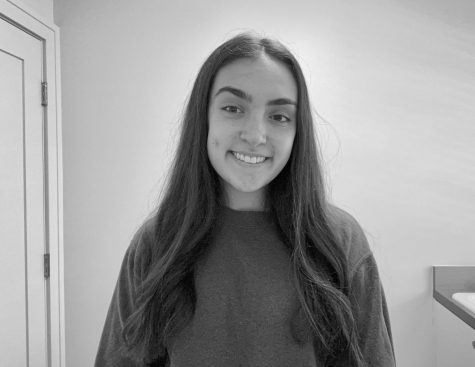 Zoe Zaltz, Editor-in-Chief
Hello everyone! My name is Zoe Zaltz, I am a senior, and I am honored to be one of the Editors-in-Chief on The Spectator staff this year. Three years ago,...