Artist Radar: Maude Latour
As children, many grow up dreaming of living the dual pop star life like Hannah Montana. Maude Latour's life is nothing short of that dream. Maude is an emerging artist who needs to be on your radar. Her music style is the closest thing to Lorde that I have listened to, and in fact, some of her music is easy to confuse with Lorde herself; yet she incorporates elements of wild, inspirational, self lifting, techno beats that sets her unique sound apart from the rest.
Maude was born in Sweden, moved to London, and even went to middle school in Hong Kong before finally making her way to Manhattan for high school. Despite all of her relocations, she will always consider herself a native New Yorker. While navigating her way through her new lifestyle in the big apple, she found herself facing many common struggles that teens and students face every day. Her music reflects her emotions about not fitting in with the norm. During high school, she released her first song "shoot and run," as a part of a school project. The song has now surpassed over four million streams, reaching very close to five million. With this big success, she decided to take a gap year before college to discover her artistic style through travel and music writing. During this time, she released her first EP(extended play) "High School High ". Shortly after releasing the single, she decided to remove it from Spotify as an effort to only release music that is in accordance with what she had established as her new "true sound." She showed no regrets towards this, as she feels her music truly reflects what she wants, and her earlier work did not necessarily hit the spot for her.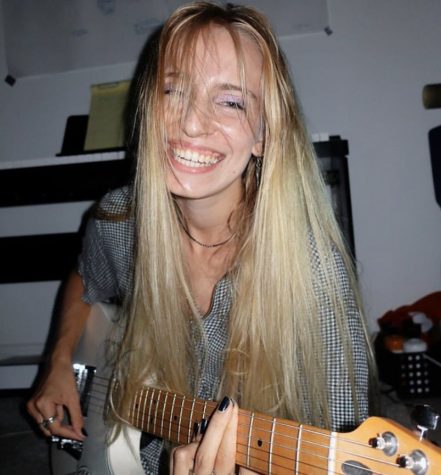 She now attends the University of Columbia majoring in both political science and philosophy while producing music from her apartment. Latour aims to demonstrate that limits are only determined by yourself. Juggling an ivy league academic career while simultaneously kickstarting her musical career can be difficult for the artist, so she finds herself writing out of necessity. As she recently told the Columbia Spectator, Latour writes her music out of personal necessity, "translating her emotions into words to get her through the day." She also "aims to capture her fleeting emotions and process them into something that she can keep forever." Her more recent releases are more public diary entries in which she explores past relationships, heartbreaks, and even the expression of love. Using her philosophy major, she questions the limits that society has placed on relationships through her music. Her music has been gaining more and more traction. Her hit single One More Weekend is approaching nearly 4 million streams on Spotify, another fan-favorite, Furniture, is almost at 3 million streams, and her most recent release Walk Backwards is closing in at about 400,000 streams.
Aside from music, Maude finds herself connecting with her fans through different forms of social media. She is very active on her Tik Tok account (@Maudelstatus) where she posts videos daily and captures the struggle of juggling both her college education along her music career which is on the cusp of explosion. Another fan favorite is her "daily check-ins" which she (hosts, documents, shares) via her Instagram stories (@maudelstatus). Here she asks some fun and some thought-provoking questions, giving her fans an opportunity to interact with her in a direct and meaningful way. Everything she does is in an attempt to reach her overall goal of spreading more positivity throughout the world in any way that she can.
Leave a Comment