Sophomore Saturday – Samantha Withrow
Meet Samantha Withrow:
Q: When you think about the rest of your high school career, what do you get most excited about?
A: I get most excited about the upcoming social events that we will possibly start to have again after COVID. This is exciting because I feel like it's a main part of the high school experience and will be good memories to have as I get older.
Q: What career path are you interested in pursuing in the future?
A:  I'm interested in something that has to do with psychology and the brain.
Q: If you could ask a senior one question, what would you ask?
A: I would probably ask, "what are the most helpful classes to take throughout the rest of high school?"
Q: Do you participate in any extracurricular activities outside of school? If so, what are they?
A: Yes, I play soccer, basketball, and volleyball for the school and clubs.
Q: What is one thing that makes you proud to be a Berkley Bear?
A: The school community is always uplifting and fun to be around which makes going to school a lot easier.
Q: What is one thing you took away from your freshman year or a piece of advice you would give to a freshman?
A: Enjoy freshman year because it is the beginning and it can either start you off really good or really bad, but it's also fun to have a new environment besides middle school.
Q: Do you like attending Berkley sporting events? If so, which sport is your favorite?
A: Yes, I do. I like going to basketball games because it's fun and exciting when all of the students are there cheering the team on.
Leave a Comment
About the Contributor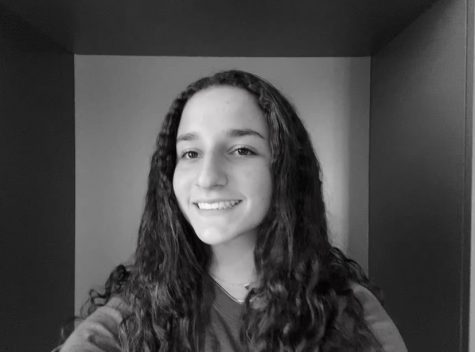 Lily Cierpial, Staff Writer
Hello all, I'm Lily Cierpial and I'm a junior this year. This is my second year on the journalism staff, and I'm so excited to be one of the two copy...