What to Expect From Rap in 2021
2020 in the rap community was without a doubt a year to remember. It was full of amazing albums, singles, and breakouts from a variety of up-and-coming artists. Many highly anticipated albums were released such as Eternal Atake by Lil Uzi Vert, Man on the Moon III by Kid Cudi, and Legends Never Die by the late Juice WRLD. Artists like The Kid LAROI, Jack Harlow, and 24KGoldn were introduced to completely different amounts of fame, as they would absolutely blow up throughout the year, and their names would become more widely known than ever before.
Nevertheless, with good news, there always comes the bad. The rap world is no exception because it has lost many proven, as well as young and promising artists in 2020 like Pop Smoke, King Von, MF Doom and 6 Dogs, and many others. Tragedies like these are something that can never be predicted, they are always so painful, but simultaneously death has a way of showing people how much an artist influenced many lives in positive ways throughout their careers. 2021 seems to have much more in store for the rap community, and additionally, a ton of well-known artists are expected to release new albums, and some have very high expectations to fill due to a disappointing 2020.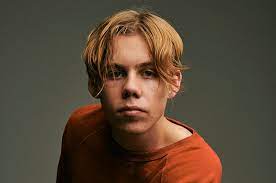 Drake is probably one of the most known artists of this past decade, not just in the rap community. The Toronto native's music seems to get better and better every time he drops something new. In 2020, he dropped a few tracks, with the most popular being Life is Good (feat. Future), Tootsie Slide, and Laugh Now Cry Later (feat. Lil Durk). All three songs peaked at #1 on the Billboard Hot 100 at one point, collectively reached over 2.1 billion views on YouTube, and were streamed approximately 1.2 billion times (per Spotify). He also released an EP, Dark Lane Demo Tapes which per usual, instantly became the most popular thing to listen to. In 2021, Drake is expected to release his long-awaited studio album, "Certified Lover Boy", which is expected to resemble an earlier album of his, "Take Care". The album is believed to be more of a soft rap, and melodic album, unlike some of his previous albums like "Scorpion" and "More Life". He will also most likely release other singles throughout the year as well, but "Certified Lover Boy" will presumably play a huge part in Drake's success in 2021.
Another one to look out for this year is J. Cole, as he is looked at as one of the best lyrical rappers of all time. Cole doesn't release music as often as other artists, but when he does it is always extremely popular. He only released a package of two songs in 2020 called Lewis Street, which featured songs called The Climb Back and Lion King on Ice. Lewis Street didn't perform amazing, but then again, the tracks were a bit of a surprise. This is because Cole did not advertise the release very much. Perhaps many people weren't aware of the songs, or maybe he just could've done a better job promoting the album's release. However, J. Cole has a huge opportunity to bounce back in 2021, and he is expected to release his first solo album in nearly three years, supposedly titled The Fall Off. Many fans expected the album to release in mid-December but were let down when nothing was released. Many people believe J. Cole has fallen off and is not the same artist he once was, but Cole rejects this idea; he recently made a social media post implying that he still has some goals to reach before he falls off. The Fall Off is expected to release sometime in mid-2021 and has the potential to be one of his best albums, as he has been believed to be working on it for almost three years, right after he released his 2018 album, KOD.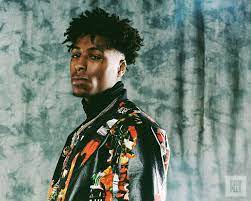 Another well-respected lyricist that is rumored to release an album in 2021 is Kendrick Lamar. There is not an official title for his supposed sixth studio album, but many believe he will release something in 2021 because he hasn't released an album since his 2017 masterpiece, DAMN. Kendrick doesn't seem to rush and just puts out music whenever. He generally takes his time and releases something when he feels the music is perfected. He does have a lot to live up to, as his 2015 album To Pimp a Butterfly is widely considered as the greatest rap album of all time; it is even taught in racial injustice courses at some universities. His music portrays the inequality he and many others have experienced from being black, and he mixes in his rough upbringing in Compton into his music to talk about how the world still has tremendous amounts of things to improve on. Without a doubt, if Kendrick does end up releasing an album, or even a couple of singles, the music will instantly be at the top of the charts and will please many rap fans around the world.
Many other artists are anticipated to drop in 2021, and it is already looking to be a better year than 2020. Some notable rumored releases include Travis Scott's Utopia, Lil Baby's Lamborghini Boys, NBA Youngboy's Sincerely Kentrell, Young Thug's Punk, and Forever Young and Luv Is Rage 3 by Lil Uzi Vert are both rumored to drop at some point throughout the year. Even if all of these albums don't end up releasing, there are always surprise drops and a ton of new breakout artists every year that rap fans around the world can look forward to.
Leave a Comment
About the Contributor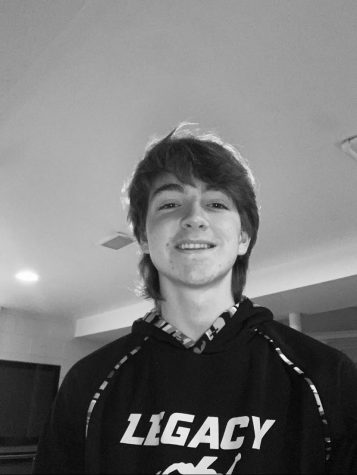 Graham Colvin, Sports Editor
Hi everyone, my name is Graham Colvin, and I'm a senior, and this is my fourth year working with The Spectator, and also my fourth year as the Sports...