Lily Cedo – Yearbook
Throughout her two years in yearbook, Lily Cedo learned the importance of determination and teamwork. As Head Editor, Lily oversees all the staff's pages before sending them to their adviser. Lily initially joined yearbook because of her love for photography, knowing yearbook was the perfect class to help her grow in taking and editing pictures. She stated, "One of my favorite parts of yearbook has to be taking pictures and seeing all the students' smiling faces."
Although Lily joined yearbook because of photography, she quickly loved the class for more reasons than that. She added, "I gained such a tight knit bond with people from yearbook. As a whole staff we spend time getting to know each other, which is a lot of fun because we are all working in the same class on the same project."
Yearbook gave Lily a different experience than any other class she has taken. "It is a hard working class, but it is a class that you learn a lot in. Not only do you learn how to create a yearbook but you also learn how to efficiently work together as a team." For Lily, the class was extremely rewarding in many ways, especially when the book was finally finished and created.
"
One of my favorite parts of yearbook has to be taking pictures and seeing all the students' smiling faces."
— Lily Cedo
To current and future yearbook staff, Lily wants to say, "While it is a fun class, there is a lot of hardwork and determination needed. Not everything is gonna go by smoothly, not everything is gonna be a piece of cake when trying to get spreads done and meet deadlines, but it is definitely all worth it in the end when you finally submit the yearbook and get the book back. You will have that piece of artwork forever because you helped create that and it is a really big accomplishment." Next year, Lily will be attending Colorado Christian University.
Leave a Comment
About the Contributor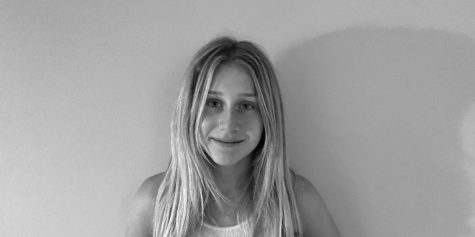 Aria Dwoskin, Copy Editor
Hi! I am Aria Dwoskin, and I am a copy editor! I am a sophomore, and this is my second year on The Spectator.  I joined Journalism because I love to write,...