Isabel Zaltz – Most Likely To Succeed
Recipient of the "Most Likely to Succeed" Award, Isabel Zaltz, explains, "My experience in high school has overall been positive. I've gained so much new knowledge, and learned so much about myself. I've explored so many different interests that I could have never explored before high school, and I've had a great four years." Isabel has received the most likely to succeed award due to her hard work and passion for everything she does. She hopes that in her future she lives up to this award. Isabel aspires that in the future she will keep up her hard work, and continue her dedication to all tasks because that is what will make her most successful in life.
"My advice would definitely be to always try your best, especially in the beginning. Take freshman year for example. Those classes are important because those are where you gain all of your study skills that will help you in later years. There's so many options for clubs, sports and classes, so explore your passions, find your community, and find where you belong. Take advantage of all the opportunities here and never stop learning."
"
My advice would definitely be to always try your best, especially in the beginning."
— Isabel Zaltz
Isabel is involved with two sports, skiing and tennis, she is vice president of NHS, and has been on the Diversity Council for the past three years. Being involved in those helped her find a passion she never knew she had; social justice. Throughout highschool Zaltz has volunteered at places like Yad Ezra and Brilliant Detroit. She has also been involved in The Jewish Fund Teen Board as well. Next year Zaltz is going to Dartmouth college where, as of now, she will be majoring in anthropology. Isabel is sure to succeed with whatever she sets her mind to in the future.
About the Writer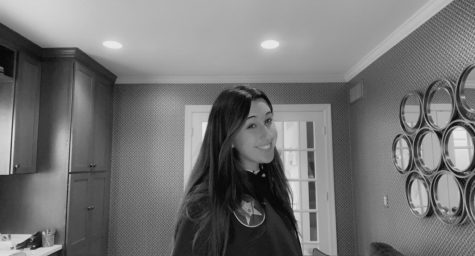 Penelope Cohen, Staff Writer
My name is Penelope Cohen. I am a freshman and staff writer on The Spectator. This is my first year of taking journalism. I have always had a passion for...