Sydney Bollinger – Band
There is a wide array of talented musicians in Berkley High School's band. However, senior Syndey Bolliger's love and dedication to the band really stands out.
Bollinger, oboe player and drum major in the BHS band, has been participating in band since sixth grade. She has said that the reason she chose to play oboe was because of how natural the instrument felt when she first played it. She has always had a major role within the marching band. She was first the drum major for three years, and now she is the only senior oboe player. She has enjoyed playing many pieces over the years, but mentions Elsa's Procession to the Cathedral as one of her favorites. She particularly likes this piece because of the oboe solo that she was able to perform. Bollinger recalls it as one of her most memorable band moments. "I honestly felt very influential and important to the overall band in those few measures."
According to Bollinger, band is not always sunshine and rainbows. It has its challenges and difficulties. "Nothing is challenge free in the music world," she adds. "My favorite rule that many musicians follow is to not play until you get it right but to play until you can never get it wrong," Bollinger says. According to her this quote really captures the essence of a dedicated musician.
When asked if she would continue playing at a higher level, Bollinger said that she plans to attend the University of Michigan where there are many musical options for those not pursuing a degree in the musical arts. One that is of particular interest to her is a pop tunes orchestra that current members have mentioned as extremely fun and good for fond memories. Although Berkley High School will be sad to let Sydney Bollinger go, we will all wish her a successful college experience, and remember the wonderful contributions she made to Berkley's marching band.
Leave a Comment
About the Contributor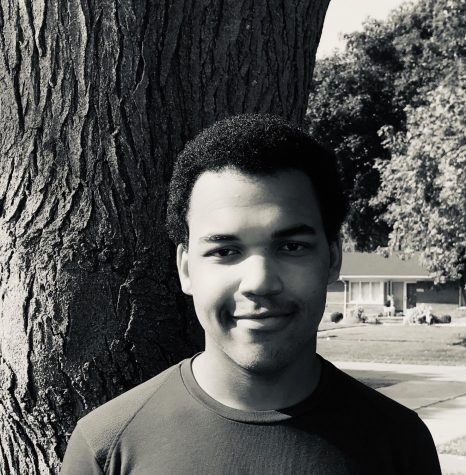 Donovan Fobbs, Managing Editor
Hi everybody! My name is Donovan Fobbs, and I have the pleasure of being this year's   editor in chief. I'm going to be a senior this year, and this...