US Open Women's Winner
Imagine being a senior in high school and winning a national tennis championship. Well, 18 year-old Emma Raducanu is living that dream. Emma did this by winning the 2021 U.S. Open in New York. Along with the title, she also won a trophy and a 2.5 million dollar check. According to CBS Sports, Raducanu is the first qualifier, woman or man, to win a Grand Slam in the U.S. Open. Winning a Grand Slam is to win a major tennis championship around the world- Australia, France, Britain, and the United States. She is also the first person to win every set she's played since Serena Williams in 2014. Not everyone expected her to do this well.
According to NPR, Raducanu qualified for Junior Wibelton in 2018, only making it to the 4th round. ESPN explained that before the 2021 Wimbleton tournament, she was ranked 338th in the world. Going from 338th to 150th in three months took lots of training and work but Emma still did it. It all started at the age of 5. BBC talks about how in Emma's opinion, getting to round 4 in Wimbledon was more of an accomplishment than getting good grades. "You just say these things. You say, 'I want to win a Grand Slam.'" Emma Raducanu said in an interview for ESPN, "But to have the belief I did, and actually execute, winning a Grand Slam, I can't believe it." This just proves how motivated and dedicated Raducanu is to tennis.
During the US Open, Raducanu had to play against many other talented tennis players, the hardest challenge being her match against 19 year-old Leylah Fernandez. Fernandez was the last person Raducanu had to beat in order to win the tournament. She won, beating her 6- to 4 matches in the first set and 6-3 in the second. What makes it even more impressive that she won is that Fernandez was ranked 73rd in the world wide rankings while Raducanu was at 150th before the Open.
Why is Emma Raduncanu so inspirational? She accomplished so much at such a young age. Being only 18 years old, she qualified for Wimbelton, and now has won the U.S. Open. Her future is looking bright. She just recently attended the Met Gala, and has been interviewed by many reporters. I think other girls can look up to Emma Raducanu's abilities and learn from her. They can look up to her amazing tennis skills, her perseverance, determination, and overall success.
Leave a Comment
About the Contributor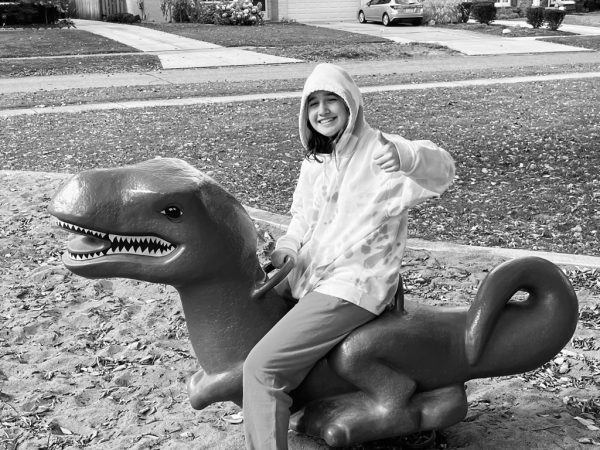 Lucy Cohen, Managing Editor
Hi! I'm Lucy Cohen, one of the Spectator's managing editors along with Violet Karp. I love being a part of the staff because of the creative articles...