Beloved Teacher Cindy Henderson Takes on New Role
 Cindy Henderson, former BHS African American literature teacher who was loved by many, has taken a new job as an instructional coach at a school in Massachusetts. Her new job revolves around teaching other teachers on how to make a classroom welcoming of everyone and have diversity within the community and in classrooms. Even though she will be missed very much, she is moving to a different chapter in life and doing what she is most passionate about, which is spreading equality for all types of people. . 
Henderson definitely left an impact on BHS with her passion for diversity. She worked diligently to create the curriculum for a completely new class on African American Literature. Her hard work paid off as this class quickly became, and remains, a favorite for many students. She was also the Diversity Club adviser/teacher for many years. These two classes inspired many Berkley students to become more informed about the world and to make a difference in it. 
According to Henderson, "not many places in the world see the power in young minds as Berkley does." With her new job she is hoping to have that same impact and spark on others. 
Henderson said that Berkley was her home and she loved it for various reasons. For example she loved the students and the way they strived for success. She also loved the atmosphere that the staff created. Although there wasn't anything that made her leave Berkley,  a new job opportunity opened up, allowing her to use her masters in diversity and equity. This job allows her to help teachers create classrooms where all students feel as if they belong. Her goal is to make sure all students are treated equally and have a voice. Everyday, Henderson gets to do what she is passionate about: diversity and equity. She gets to observe teachers, advise them, and set up training to help them build strong learning environments for the students. 
"
I don't just impact 150 students a day … I have the possibility of impacting so many more."
— Cindy Henderson
Henderson says, "I don't just impact 150 students a day … I have the possibility of impacting so many more." 
Henderson is an inspiration to many with her passion for making school a better and more welcoming place for everyone. Since Henderson has been teaching for 20 years, 19 of which have been at Berkley High, she thought she needed a change and she was excited to get offered for a job that still involves teaching, but also incorporates what she loves
Henderson had many amazing memories from BHS but the one that stood out most was spending her 50th birthday at school. On this day, five students snuck into her room early and decorated it as a surprise. She also had messages from 50 students and staff. This was a very special moment to have involving her relationships with her students. Along with that, she loved seeing the incredible students of BHS grow over the years. She was so excited for what the future held for her students. Henderson had very strong relationships with her students, showing that she is capable of anything and wishes the best for everyone, just like how our school hopes the best for her on her new journey. 
Henderson will undoubtedly be missed by our Berkley community. She has helped us broaden our perspectives to focus on treating everyone equally, no matter what color their skin, religion, or gender. This diversity has really progressed over the years with the help of Cindy Henderson, and we thank her.
Leave a Comment
About the Contributor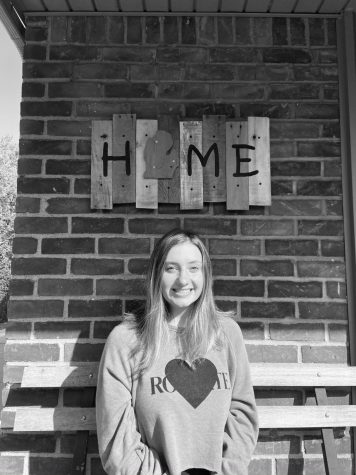 Ava Hines, Opinion Editor
Hello people! My name is Ava Hines, I am an entertainment editor in The Spectator! I'm a junior and this is my third year in journalism. I joined journalism...