Senior Sundays – Taylor Walton
Q: What is your favorite school subject to learn about? Why?
A: Psychology because I love to learn about how the mind works.
Q: What is one perk of being an upperclassman?
A: There is more freedom when it comes to school, and I feel like a role model to underclassmen.
Q: Do you like attending Berkley sporting events? If so, which sport is your favorite? Why?
A: I like to attend the football games the most because they are so eventful and a great rush of adrenaline in the student section.
Q: Do you have any words of advice for underclassmen? If so, what are they?
A: Enjoy every moment while you can because time flies by.
Q: What is most exciting or nerve wracking about college approaching?
A: The most nerve wracking thing is not knowing if I want to go down the path I want to right now later in life.
Q: What's your favorite memory from being a student at Berkley High School?
A: Making new friends during freshman year, because now they are some of my best friends
Q: What is one thing that makes you proud to be a Berkley Bear?
A: One thing that makes me proud to be a Berkley Bear is the amazing teachers and staff.
Leave a Comment
About the Contributor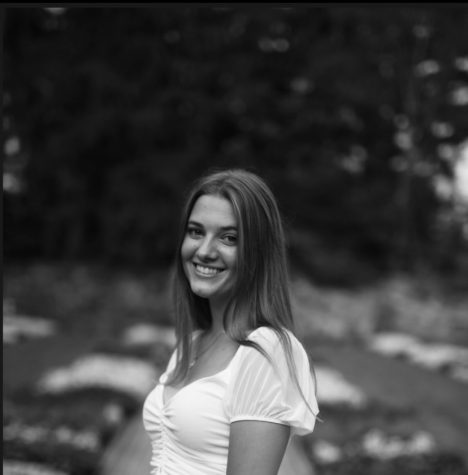 Ella Turpin, Opinion Editor
Hi everyone! My name is Ella Turpin. I have been in journalism for two years now, and I am this year's opinion editor. I joined journalism because I heard...