COVID-19 Vaccination Updates
Information about vaccines keeps on updating, adapting, and changing. Undoubtedly, this change will continue to occur as more progress and findings of the vaccine transpire. So, for all who missed this quick-moving pace of plenty of information, here is a summary of some important and new information regarding COVID-19 vaccines.
Booster shots
Booster shots have started to be administered to certain citizens of Oakland County, Michigan. Booster shots are simply another dosage of the COVID vaccine, which is offered at least six months after the second dose of the initial vaccination. They are designed to prolong immunity against COVID. The Center for Disease Control and Prevention (CDC) states that individuals have waning immunity, meaning that over time their COVID immunity from the vaccine decreases. When this occurs, individuals, especially those who are more compromised, will likely strongly desire another dosage in order to stay protected from this virus.
The desire to stay protected from this virus was amplified with news of the Delta variant, a strain of COVID that is around twice as infectious as the original virus. The CDC explains that the infectious nature of the Delta variant was leading to increased transmissibility when compared with other variants, even in some vaccinated individuals. This news increased the demand for the shot, as individuals want to have extra shielding from this more contagious strain.
In August, the CDC started administering booster shots for certain immunocompromised individuals in order for them to gain more protection. Immunocompromised people's immune systems defenses are low, meaning they have a lower ability to fight off infections. They also are less likely to form a strong immune response from the COVID vaccine. On Sep. 22, 2021, the Food and Drug Administration (FDA) granted an emergency use authorization to Pfizer's COVID vaccine. An emergency use authorization is a system to make medical countermeasures, such as vaccines, more accessible and easier to employ during public health emergencies. The FDA stated that booster shots should be eligible for only those who: are 65 years of age or older, adults 18 and older at high risk of severe COVID (immunocompromised), and those who are at a higher risk of infection because of their jobs (which includes healthcare workers, teachers, and more).
In addition, to be eligible for this booster you must have also already received a complete vaccination. To these individuals, only Pfizer and Moderna additional doses are being offered.
Pfizer vaccine in 5 to 11 year olds
On Monday, Sep. 20, Pfizer announced hopeful results in the COVID vaccine trial on children aging 5 to 11 years old. The pharmaceutical corporation, Pfizer, has been offering COVID vaccines to those ages twelve and up, and is now aiming to expand this to kids even younger.
"Over the past nine months, hundreds of millions of people ages 12 and older from around the world have received our COVID vaccine," Albert Bourla, Chairman and Chief Executive Officer of Pfizer stated in a press release. "We are eager to extend the protection afforded by the vaccine to this younger population, subject to regulatory authorization, especially as we track the spread of the Delta variant and the substantial threat it poses to children."
Due to the public's desire to have protection for these children, Pfizer has been conducting Trial 1/2/3. Trial 1/2/3 tested vaccines in three different age groups: six months to two years, ages two to five years, and ages 5 to 11 years. Pfizer states that these tests were designed to evaluate safety, tolerability, and the immune system's response to the vaccine (immunogenicity) in children.
The 5 to 11 age group consisted of 2,268 participants. These children received a lower dose of the vaccine than the usual dose injected in teens and adults. In this trial, they received a ten microgram dose, where teens and adults receive a 30 microgram dose, meaning younger children received ⅓ the amount that older individuals do.
Pfizer announced that the outcome of the trials in this age group showed a "favorable safety profile and robust neutralizing antibody responses".
This simply means that the vaccine appeared safe and effective in fighting off COVID. These findings indicate that these younger individuals will soon be vaccinated, and Director of the National Institute of Allergy and Infectious Diseases Dr. Anthony Fauci, said that this shot may be available to them by the end of next month.
Vaccine VS. Delta Variant
Regenstrief Institute reported that CDC's VISION Network analyzed more than 32,000 medical encounters in nine states from June-August 2021. At this time the Delta variant was a predominant strain. The results of this study showed that unvaccinated individuals with COVID are five to seven times more likely to need emergency department care or hospitalization. This conclusion is similar to the overall effectiveness of the vaccine before the variant.
In addition, The Morbidity and Mortality Weekly Report done by CDC's VISION Network showed that against hospitalization due to the Delta Variant, Moderna was 95% effective, Pfizer was 80% effective, and Johnson & Johnson was 60% effective. According to NPR, Johnson & Johnson latest trial results concluded that when a person receives a booster shot two months after getting their one-dose vaccine, the protection against COVID-19 increased to 94%.
Thus, health professionals say it is important that those who have already been vaccinated continue to keep up with their shots–i.e. get the booster–in order to continue to keep themselves protected.
Vaccine numbers
The number of vaccinated people is increasingly growing as time goes on. According to Our World In Data, which gets its information from the CDC:
As of Sep. 20, 2021:
2.51 billion people in the world were fully vaccinated against COVID, which is 43.55% of our population.
In the United States, 181.73 million individuals have received both COVID vaccinations, which is 54.74% of America's population.
In the state of Michigan as of Sep, 20, 2021, 5.17 million individuals have received both COVID vaccinations, which is 51% of their population.
In Oakland County, 798,958 residents have been vaccinated, which is 72.7% of that population. (As stated by Michigan Gov)
Availability
COVID vaccinations are easily accessible. They are offered at various pharmacies in Oakland County, including CVS, Walgreens, Rite Aid, and many more. They are also available at various health centers, including Beaumont. An appointment can be scheduled online for a vaccination or booster shot. To view locations that are close, visit Oakland County Vaccines.
Leave a Comment
About the Contributor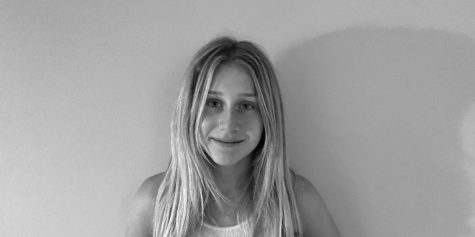 Aria Dwoskin, Editor-in-Chief
Hi! I am Aria Dwoskin, and this year I am the Editor-in-Chief of the Berkley Spectator! I am a senior, and this is my fourth year on The Spectator.  I...