Bears Of Berkley: Junior Ruby Katkowsky
Q: What is your favorite class or elective?
A: My favorite class is AP Psychology. The topics we cover in this class are very interesting to me and are very engaging topics that make me want to learn more each day. I think it is very interesting to learn about things that relate to me on such an important level and understand what happens in my body each and every day to function the way it does.
Q: What is your favorite school subject to learn about?
A: My favorite subject to learn about is forensics. It is really interesting and also a very engaging topic that lures me in. I was never interested in this topic, but once I started learning about it, I continued to want to learn more.
Q: Who is your favorite teacher?
A: My favorite teacher is Mrs. Blackwell because she is able to have fun and also maintain a positive learning environment. She has faith in her students and is a great teacher.
Q: What is one perk of being an upperclassman?
A: A perk of being an upperclassman is being a role model for the underclassman. I love telling underclassmen about my experiences and encouraging them to try things that I also did.
Q: Do you have any words of advice for underclassmen?
A: My advice for you is to enjoy your years in high school and not wish away your time as a Berkley Bear. Have good relationships with your teachers, make new friends, and don't be scared to be your true, authentic self.
Q: Do you like attending Berkley sporting events? If so, which sport is your favorite? (y)
A: I love attending all sports events. The energy that the games radiate and the spirit is so fun. I love being social and hanging out with people who I may not hang out with outside of these events. Some events I particularly enjoy are football, soccer, and basketball games.
Q: What is one study technique that has helped you so far in high school?
A: Seeking my teachers for help. My teachers are so supportive and are there to help me succeed. I am grateful to have them as a resource and know they are there for me in all situations.
Q: What is your favorite thing about Berkley?
A: My favorite thing about Berkley is the environment and the people. I think Berkley has a community filled with many different types of individuals which is what makes us such a diverse school. I love meeting people, and I believe that everyone in this school is special in their own ways and adds something to what makes Berkley what it is.
Leave a Comment
About the Contributor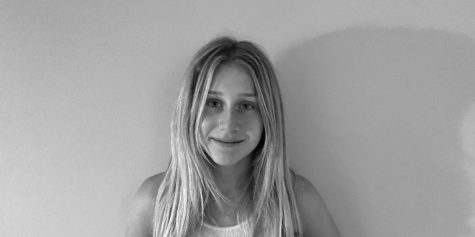 Aria Dwoskin, Editor-in-Chief
Hi! I am Aria Dwoskin, and this year I am the Editor-in-Chief of the Berkley Spectator! I am a senior, and this is my fourth year on The Spectator.  I...