Clubs of The Month: Umatter, Pickleball Club, and Cupcakes and Conversations
Berkley High School has a variety of clubs that can pique the interest of almost every student. Students can create a club around any topic that they feel passionate about and share it with their members. Joining clubs is a great way to meet new people while participating in a topic you enjoy. Below are a few exciting clubs that may be right for you.
The Berkley UMatter Club has made a comeback this year after its last meeting in 2020 before its abrupt ending due to COVID-19. The UMatter program fights the stigma around mental health struggles. Umatter is a part of the Friendship Circle. This is a non-profit organization for children with special needs. They pair Jewish high school student volunteers with children with special needs. There are locations all around the world.
Senior Ryan Nakisher, who helps run this club, says, "We meet once a month with the members to catch up and talk about what's going on in our day-to-day lives. We talk about upcoming UMatter events that members should get involved in."
Along with Nakisher, Julia Heller, Raynah Jacobs, and Amelia Karp are the leaders of this club. Nakisher and others brought back this club "to have a community at BHS where members can talk and meet new people of different ages." He emphasizes that, "It is important to destigmatize mental health and make a safe place for students to relax during the stressful day. It is important to have a healthy relationship when talking about mental health and to educate others." Joining UMatter will create a secure space for students to participate in the program and spread awareness about destigmatizing mental health.
A new club brought to BHS this year is the Pickleball Club. After growing in popularity across the country, this sport has now reached the student body at BHS. Sophomore Gabe Sugarman started this club with some of his friends.
Sugarman says, "The Pickleball club has usually practiced on Tuesday and Thursday after school, but as the weather is cooling down, we are moving to every Monday inside the Huntington Woods Rec center. We play 2v2 or sometimes 1v1."
Sugarman created this club because "[he and his friends] have enjoyed playing Pickleball for a long time. We wanted to show BHS how great it is."
"
This club can become a legacy that continues past [his] school years, and maybe could eventually become a real team. "
— Gabe Sugarman
This club is a great way to learn how to play Pickleball or to improve your skills while creating new friendships.
Sugarman hopes "this club can become a legacy that continues past [his] school years, and maybe could eventually become a real team." If you are interested in developing a stronger Pickleball game, this club is the place for you.
Cupcakes and Conversations is a sweet new club at BHS created by Storrie Boykins and Re'yelle Smith. In this club, the members eat cupcakes or other desserts and talk about whatever is on people's minds. Members meet every Wednesday in Mr. Austermann's room.
Boykins says, "We created this club to give students a chill space to have fun and eat sweet treats. It was also important that students our age had an open and safe opportunity to share their thoughts and opinions with no judgment." This is an excellent opportunity to meet new people.
Boykins and Smith say, "We hope members take away the message that it can be fun to hear other people's perspectives on various topics. There's a lot you can learn from other people if you take the time to." This club is a joyful break from the school day to relax and meet new peers.
Whether students are interested in being active or just talking with others, all the BHS clubs give an excellent opportunity to pursue one's passion and broaden one's social circle. The variety of clubs students can participate in is a wonderful addition to BHS.
Leave a Comment
About the Contributor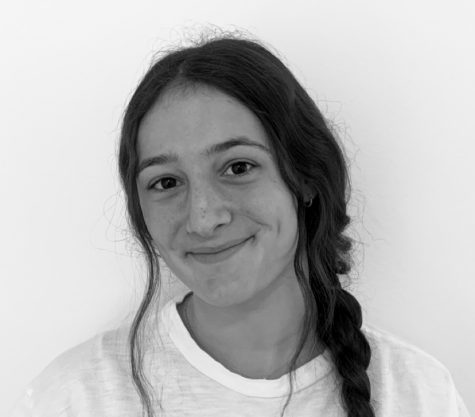 Jane Heller, News Editor
Hi! I am Jane Heller, and I am the news editor. This is my second year on staff. I decided to join writing for publication because I wanted more opportunities...