Danny Fenster: Home at Last
On Monday, Nov. 15, American journalist Danny Fenster was freed from Insein Prison in Myanmar, where he had been imprisoned for nearly six months. In May, Fenster attempted to return to the States, but while at the airport, he was arrested on three charges. One week ago, he finally returned home to the States, 176 days later.
37 year old Fenster is a Berkley High School graduate from Huntington Woods, Michigan. Fenster had been living in Myanmar, a country in Asia where he worked as a journalist. The Myanmar police arrested Fenster on the false allegation that he was working for Myanmar Now, when in reality he had resigned from Myanmar Now in 2020, and had since been working for a different news outlet, Frontier. Myanmar Now is an independent media organization, which was banned by Myanmar's military regime because of its proclivity to speak out against injustices and openly oppose the government.
The government's hostility towards journalism began on Feb. 1, 2021, when Myanmar's military carried out a coup and took power. When the military junta seized control, they banned five media outlets, revoking their license and claiming that they were not allowed to have any media platforms. By silencing Myanmar's independent news sources, they are suppressing any backlash of their government. The military administration blames the media for inciting demonstrations and complicating its task. This government is now targeting journalists, like Fenster.
Fenster was convicted of spreading false or inflammatory information, contacting illegal organizations, and violating visa regulations. On Friday, Nov. 12, 2021, he was sentenced to 11 years of hard labor, but before this was enforced U.S. diplomat Bill Richardson negotiated his release. Richardson, former US ambassador and hostage negotiator, was able to arrange Fensters release in a series of four meetings with the Myanmar commander in chief. Richardson was in Myanmar for other purposes, but while there was able to discharge Fenster.
Once landed in the United States, Fenster said, "I'm going to take time to celebrate, I'm going to spend time with my family, and then… continue concentrating on all the other [detained citizens], not just journalists and prisoners of conscience in Myanmar and everywhere else. A lot of citizens, doctors, teachers that are in prison right now." Fenster emphasizes that while his release was a success, there are still a significant number of individuals who are unrightfully incarcerated. He goes on to say, "This will be a short little celebration, but let's keep focused on what the actual story is here."
The Berkley community is overjoyed at the return of local and global journalist Danny Fenster. It is a huge triumph that he was able to rightfully return home. Now we must concentrate our efforts on the "actual story": all of the other journalists and civilians who, like Fenster, are being imprisoned for speaking out against injustices, or for no cause at all.
Leave a Comment
About the Contributor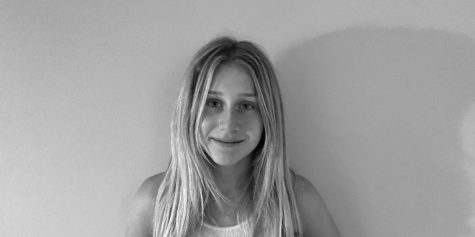 Aria Dwoskin, Editor-in-Chief
Hi! I am Aria Dwoskin, and this year I am the Editor-in-Chief of the Berkley Spectator! I am a senior, and this is my fourth year on The Spectator.  I...