Matthew Short- The Journey to State Cross Country Meet
On Nov. 6, 250 of the state's fastest high school cross country runners emerged from all around lower Michigan to compete in the annual state cross country 5k (3.1 miles), held at the Michigan International Speedway. Junior Matthew Short, one of our very own runners, worked all season to qualify for this race. I sat down with Short, asking him all about the race; What it took to qualify in the first place, as well as the training necessary to get him onto that starting line ready to race.
How did you qualify for the state race?
"The only way to qualify for the state meet is from regional championships, where there are three ways to qualify. You can be on the varsity team of a qualifying school (top 3 teams qualify to states), top 15 in the race, or top 7 individuals (individuals as in runners, not on qualifying teams). Personally, I qualified by being a top 7 individual. I figured out I qualified about 15 minutes after regional championships on Oct. 30 when official results were posted that I was going to compete in this race."
Short's training process:
"I started training in June, about 2 weeks after track ended. I trained six days a week, running approximately 45 miles per week. I also went to cross country camp in August with the rest of the team. I started speed workouts after camp and continued them throughout October. All in all, it was about five months of training, and I had run 900 miles. I think the only thing I would change is the amount I ran over the summer. I could've increased it to 50-55, but ultimately it turned out fine. As for the final preparation before the race, I wish I got better nutrition because I was slightly dehydrated on race day."
How the race went for Short:
"The state meet was crowded the entire time as there were about 250 kids in the race. We started with a half-mile straightaway and turned out of the stadium. We ran another 1.5 miles through the fields before turning back into the stadium. I was always surrounded by 30 other runners. In the last ¾ of a mile, we turned back into the stadium and took the final turn of the track into the finish. The finish was really exciting because it finished in front of the grandstand and there was an announcer commentating on the race."
What were your mile by mile times: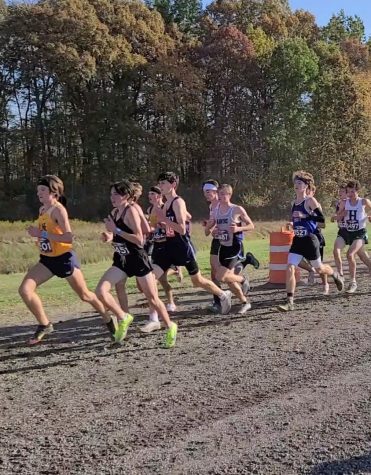 Mile 1: 5:25
Mile 2: 5:27
Mile 3 + last 200 ish meters was at 5:18 pace
Final Time: 16:48
Final Place: 114 out of 250 people
What's it like running in a 5k?
"I really enjoyed the atmosphere of this race; there were thousands of people there and it was the biggest meet I've ever raced in. The only thing I didn't really enjoy was that the race was so big that it couldn't run through the woods like a normal cross country race. The hardest part of a 5K for me is from the 1.5-mile mark to the 2.5-mile mark. The initial adrenaline rush from the start wears off and a lot of times you are running alone in a secluded part of the park with not much going on. It's really easy to zone out and stop pushing which can ruin the race."
Successfully, Short explained the training and qualification, and gave very descriptive information of what it's like to run such an important race. I mean, 900 miles of training in just 5 months? I don't think many of us could do 900 miles in five years, let alone five months. To reflect, the time and dedication Short took in order to prepare for this race shows how much he deserved a spot in it. Overall, Short summarizes that his favorite thing about running is how easy it is to measure his improvements and see himself getting better. The ease of measuring his times from last year's races to his times today helps him see his improvements. Short states, "to me, it's really motivating to have goals myself, and being able to complete those goals with the right training is such a great reward."
Leave a Comment
About the Contributor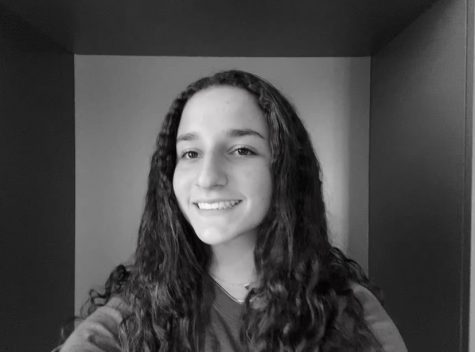 Lily Cierpial, Staff Writer
Hello all, I'm Lily Cierpial and I'm a junior this year. This is my second year on the journalism staff, and I'm so excited to be one of the two copy...