So You Want My Job: Skylar Walter and Josh Bianca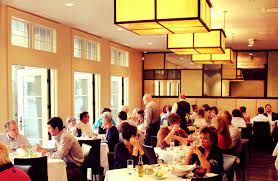 This article is an ongoing series here at The Spectator called "So You Want My Job." In these articles, we take a look at high schoolers in the role of their part-time jobs.
Everyone tries to find a job that reflects who they are and what they're passionate about. Senior Skylar Walter and junior Joshua Bianca got the opportunity to work together in the same workplace known as Phoenicia, an upscale Mediterranean eatery in Birmingham .
Tell us about yourself (where are you from, where/what is your job and how long have you been working there?)
Josh – My name is Joshua Bianca, I work at Phoenicia Birmingham as a host and I've been working there for about three and a half months.
Skylar – My name is Skylar Walter, and have been working at Phoenicia Birmingham for about a month.
How'd you get this job and what is your position?
Josh – My dad is friends with the owner, and I've known him for a long time, he was looking for hosts and my dad recommended me. I went in for an interview and got the job as a host.
Skylar – After I quit my old job, I applied to a few restaurants on Indeed. Phoenicia caught my eye because of the atmosphere, the people, and the work environment. I went in for an interview and got the job as a hostess.
Tell us about your position working here, what does your typical day look like from start to finish?
Josh – I drive to work, it's about 12 minutes away, I walk in and clock in, and begin answering phones, seating people, and taking carry out and online orders. Throughout the night, I check people's jackets into the coat closet and make sure that everyone who has a reservation gets their seat as quickly as possible, also taking as many walk-ins as I can. I take carry out and online orders to people's cars. Organize the menus, and when everyone is seated, I get released by one of the three managers.
Skylar – It takes me around 10 minutes to get to work, when I arrive I clock in on the computer and get everything ready and situated to start dinner. Then as soon as people start arriving, I seat them and update the books as I go. I also answer phones, make reservations, take carryout orders, and check people's coats into the closet. I keep the menus organized as well as the host station. Once we reach the last of our reservations and carry out orders for the night, my managers let me go, typically pretty early.
What is your work/life balance like in your career?
Josh – Keeping a planner has helped me tremendously. Knowing exactly what I need to do when I get home from work helps me to not fall behind in school whilst maintaining my work schedule. Luckily the management at Phoenicia is more than accommodating and if I'm ever struggling, they are there to help.
Skylar – I've been working three days a week to maintain a school, work, and social life balance. I'm able to make a decent amount of money while still focusing mainly on my school work.
What is the worst/best thing about your job?
Josh – There is nothing that is notably bad about the job, I honestly do really love it. My favorite part has to be the people though. Not only are the other employees amazing and so friendly, but there are many regulars who come in, sometimes every night. Once you get to know them, you create bonds with them and it's really nice.
Skylar – I honestly love my job, all of my coworkers are angels and make every shift more enjoyable than the last. Everything is straightforward and my managers, as well as the employees, helped me acclimate to the new job amazingly.
"
Just go apply and get yourself out there. Not only is the whole world understaffed but so many restaurants are hiring."
— Josh Bianca
Is there any advice/tips you would like to give to high school students interested in working in a restaurant?
Josh – Be patient and understand that working in a restaurant can be very stressful. Always dress nicely, and be respectful, because it truly pays off.
Skylar – It's hard to find a good restaurant to work at as a high school student, or honestly in general right now. Management is going to be a huge factor, it's important that you like your co-workers and employers.
Leave a Comment
About the Contributor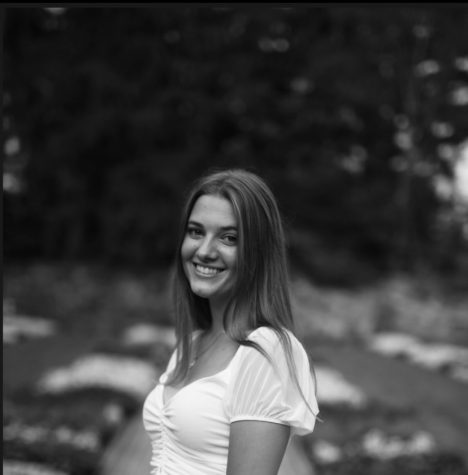 Ella Turpin, Opinion Editor
Hi everyone! My name is Ella Turpin. I have been in journalism for two years now, and I am this year's opinion editor. I joined journalism because I heard...