Betty White: An Unforgettable Legacy
The world was devastated to learn that on Dec 31, 2021, Betty Marion White Ludden passed away due to a stroke at the age of 99. Born on Jan 17, 1922, legend Betty White lived through many memorable national events. She was alive during the Great Depression and the Second World War. She had lived through so much pain, yet she was still able to be a source of love and kindness to the world.
At the age of 27, White began her career on the radio, appearing on shows such as Blondie, The Great Gildersleeve, and This is Your FBI. She then co-hosted many television shows starting with Hollywood on Television.
White started redefining Hollywood expectations in 1952 when she was the first woman to host and produce her very own television show, The Betty White Show. She had full control over the series, so she made sure to hire a female director and even featured an African American cast member, Arthur Duncan. This decision unsurprisingly faced national backlash, but courageously, White would not back down. When Southern stations threatened to boycott the show, White told them "I'm sorry. Live with it," and made sure to give Duncan more air time.
Because of all of the backlash, and White's witty ways of persisting with her fight for social change, NBC unfortunately cancelled the show by the end of 1952.
Although the cancellation was upsetting, White worked hard to continue her career throughout the 1960s and 70s, and appeared in and hosted many shows.
While many older generations have memories of White's earlier achievements, many younger people know White for her role as Rose Nylund on The Golden Girls. What neither generation may know, however, is how the latter was a display of her enduring support of the LGBTQ community. Outside of the show, she fought to address stigmas about the AIDS and HIV epidemic during the 80s. Then, on Golden Girls, she exemplified further support by being on screen with gay and lesbian characters at a time when having LGBTQ people on televison was taboo.
White was also an important advocate for marriage equality in the 2010s. She appeared in many interviews to share her support for the right for anyone to marry who they want. At a GLAAD award show, she said "I've been around the block, okay. I've seen a lot of things and done one or two and I know a few things. . ." she said. "I just want to say to all the judgmental people out there: if two people in love want to get married, let 'em get married!" Beyond this, White often used her charm and old age to appeal to the masses. With her character and spirit, she has impacted the lives of millions around the world with her advocacy for the LGBTQ community.
Moreover, she has even had an impact on many students and teachers at Berkley High School. Teacher John Hopkins expressed that he is an avid fan of White and is inspired by all of the things she did in her life. He remarked that White was "the perfect example of someone who changed with the times." She never used her age, or the fact that she grew up in a 'different time' as a reason to be discriminatory. In fact, she used her age as a reason to be more accepting and advoctory towards marginalized groups. Hopkins went on to say that "to [White], people were just people. There need not be any other qualifier," he said. "[To her,] it didn't need to be black people or gay people. They were just people."
It is this mentality that people will remember Betty White for years to come. She was a proponent not only for equality, but also more simply, for love.
Although she will be missed greatly by the world, Betty White's life will be forever in the hearts of many. She worked hard to make the world a better place through everything she did. Even if it was as simple as bringing smiles and laughter to millions of people, or making statements fighting for minority's rights, Betty White helped change the world for the better whenever she could.
Leave a Comment
About the Contributor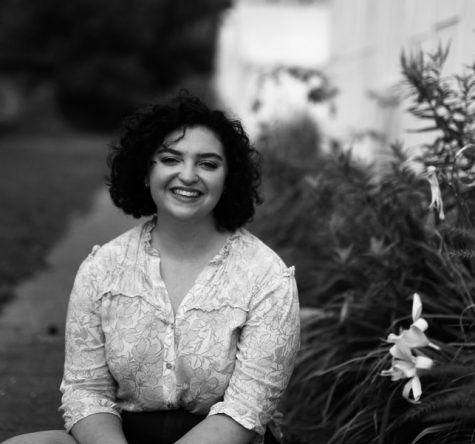 Morgan Collens, Student Life Editor
Hello! My name is Morgan, and I am Student Life editor this year! I am a senior and this is my second year on staff. I love writing for The Spectator because...