Bears of Berkley – Sophomore Rayna Kushner
Q: Who is your favorite teacher?
A: My favorite teacher is Mrs. Nixon because she explains things thoroughly and her class is fun! I have her for chemistry this year.
Q: What career path are you interested in pursuing in the future?
A: I want to be a physician's assistant because I want to go into the medical field without doing all the years of medical school.
Q: Do you participate in any extracurricular activities outside of school? If so, what are they?
A: I play varsity tennis. I've played tennis all my life and I enjoy playing it and meeting new people. I am also in the Berkley UMatter club. I like being in this club because it's a great way to connect with a diverse group of people. I am in student leadership. I love this class because I get to be really involved in the school. Lastly, I am in the Huntington Woods Teen Council. I like being on this executive board because it's a great way to give back to my community.
Q: Do you like attending Berkley sporting events? If so, which sport is your favorite?
A: My favorite is the football games because I like dressing up and celebrating the team.
Q: What is your favorite class?
A: My favorite is Student Leadership because I get to meet so many new people and am involved in and plan school events.
Q: If you could create a class, what would it be?
A: I would make a home ec/life skills class that teaches us the skills we will need as adults.
Q: What advice would you give to a freshman?
A: Try to meet new people because in future years when there's more class options, groups tend to go different ways, and then you are stuck with a smaller group of people.
Q: What was your favorite school event?
A: I loved the pep rally because it was really fun to support our grade and to have spirit
Leave a Comment
About the Contributor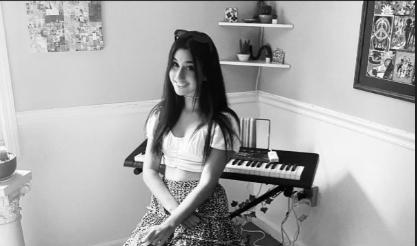 Penelope Cohen, Staff Writer
I am a sophomore and the feature editor this year. I enjoy writing entertainment articles the best. I love journalism because of the writing freedom we...