Covid Update
In two months it will be exactly two years since the COVID-19 pandemic hijacked our lives. However, people are still forced to adapt to the new daily developments with COVID. Thus, it's necessary to keep up with all the news to stay safe and healthy. Here is a recent update on COVID news within our community.
Omicron
The new variant Omicron has taken over the world faster than any other strain of COVID. Hospitals are once again overwhelmed with the amount of COVID patients that need immediate care. As a result, many hospitals don't have enough space for people who are dying or in desperate need of assistance. Although many people are sick, Omicron is less severe than any of the other strains out there. According to Npr.org, 58% of new cases are Omicron, while 41% are the old strain, Delta. There are around 700,000 new cases each day in the US, both Omicron and Delta. Frighteningly, this is the first time the number of COVID cases has risen over 400,000. On Jan. 3, there were 10,346 new cases reported in Oakland County. The virus is spreading faster than ever. The symptoms of omicron are similar to the previous variants: fever, chills, cough, shortness of breath or difficulty breathing, fatigue, muscle or body aches, headache, new loss of taste or smell, sore throat, congestion or runny nose, and nausea or vomiting.
The Center for Disease Control (CDC) has guidelines for who should quarantine, and in what situations it's necessary to. For specific information, you can visit their website https://www.cdc.gov/coronavirus/2019-ncov/index.html. This extremely contagious new variant will continue to take over our world, and specifically our country, unless we do our part as citizens and stay safe.
Booster and Vaccine
The vaccines still remain the most effective public health measure to protect yourself from COVID. Six to seven months after you receive your second dose, it is recommended that you get the booster. The CDC just stated that it is safe for twelve to fifteen year olds to get the booster. In addition, the booster dose "will help provide better protection against both the Delta and Omicron variants," said Dr. Peter Marks, a regulator who oversees the Food and Drug Association (FDA) vaccines office. The vaccines are highly effective at helping to prevent severe illness, hospitalizations and death, but there is still a possibility a breakthrough can occur.
Testing
If you have symptoms or have been exposed, the only way to know if you have COVID is to get a test. You can get a PCR or rapid test. PCR tests are much more accurate than the rapid. PCRs have a 97% accuracy, and rapids have 85% accuracy. Rapid tests take up to fifteen minutes to get the result, whereas PCR tests take 24-48 hours. There is a lower percentage of a false positive test and a false negative test with the PCR than a rapid.
Quarantine:
Since we have an overwhelming amount of cases, there is a drastic shortage in tests. If you are exposed to someone with COVID, or are symptomatic and want to get tested, students can do so right here, at Berkley High School! Each morning before first period, there is an onsite testing clinic in the East Gym. You will find out your results within ten to fifteen minutes after taking the test. If you are a student at Berkley and test positive, symptomatic or not, you have to isolate yourself for ten days. After the ten day quarantine period, if you have no symptoms and are fever free, you can return to school.
During this time of uncertainty and chaos, it is prominent to know information about COVID and how to properly stay safe. You can stay updated by watching the news or subscribing to the New York Times which have covid updates daily.
Leave a Comment
About the Contributor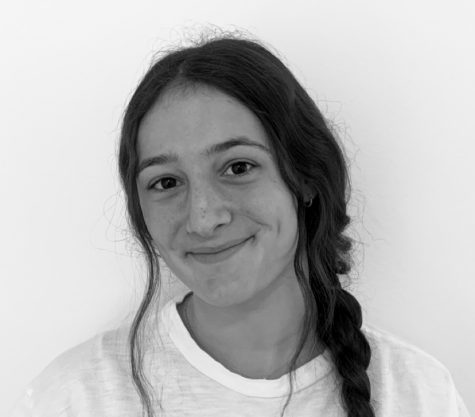 Jane Heller, News Editor
Hi! I am Jane Heller, and I am the news editor. This is my second year on staff. I decided to join writing for publication because I wanted more opportunities...