Bears of Berkley–Sophomore Meave Nolan
What is your favorite school club, activity, or elective?
My favorite elective I would say is marketing because it is a fun class and provides me with good real-life experiences.
Who is your favorite teacher?
My favorite teacher is probably Mrs. Church because you can just tell she cares and wants you to do well in her class, and she goes that extra mile to help you.
Right now, are there any colleges you are interested in attending?
Yes actually, I am interested in Northern Michigan University, I like its location and its affordable price.
Do you participate in any extracurricular activities outside of school? If so, what are they?
I play soccer and basketball.
When you think about the rest of your high school career, what do you get most excited about?
Probably the sports, and what it will be like in the sports I play.
What is one thing that makes you proud to be a Berkley Bear?
I like my peers, the community of Berkley, and the support it provides.
Do you like attending Berkley sporting events? If so, which sport is your favorite?
I do! My favorite are probably the football games because they're outside and I like the energy and environment of them!
Leave a Comment
About the Contributor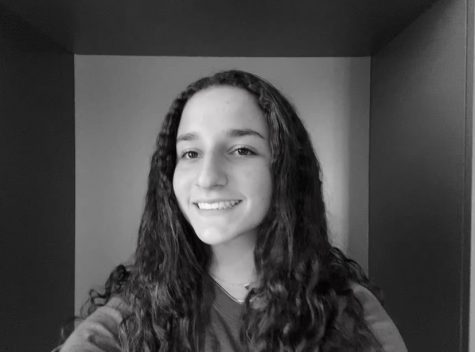 Lily Cierpial, Staff Writer
Hello all, I'm Lily Cierpial and I'm a junior this year. This is my second year on the journalism staff, and I'm so excited to be one of the two copy...