So You Want My Job: Ella Sturtz at Detroit Cookie Company
This article is part of an ongoing series here at The Spectator called, "So You Want My Job." In these articles, we take a look at high schoolers with part-time jobs, to give others an understanding of their roles.
Ever dreamed of working in a place with mouth-watering treats and a comfortable atmosphere? Senior Ella Sturtz works at Detroit Cookie Company, located on Woodward in Ferndale. With her outgoing personality, it's the perfect job for her.
Tell us about yourself. Where are you from? Where do you work? And how long have you been working there?
I am from Huntington Woods, MI. I work as a team member at Detroit Cookie Company. I have been working there since the end of October, so around 3 months.
How'd you get this job and what is your position?
I have been getting cookies from Detroit Cookie Company for a while, basically since it opened, and I knew I wanted to work there. I applied for the job first in the spring, but I couldn't work because of prior commitments. I knew I still wanted to work there once it would fit in my schedule. I interviewed again in the fall and got the job! Now I work as a team member and service customers.
Tell us about your position working at Detroit Cookie Co, what does your typical day look like from start to finish?
I work the register and assist customers. When I get to work, I clock in and immediately start helping customers. There is a counter filled with cookies plus other baked goods, and ice cream. I help customers with whatever they need including serving and packaging up cookies, scooping ice cream, making coffee, etc. When the store is not busy with customers, I make cookie boxes, shipping boxes, stamp bags with the DCC logo, sanitize the bakery, sheet baking racks, prepare shipping orders, and any other thing that needs to be done on that particular day. I do all that in between helping customers. We keep the display full and pretty, so in between helping customers, we also re-fill and organize the display. I typically work the closing shift, so me and my co-workers close up the bakery and get it ready for the next day.
What is your work/life balance like in your career?
I work around three days a week which is what is manageable for me while still being able to balance my school and social life. I choose to work only three days a week, so that I don't fall behind in school. On the weekdays that I work, my shift goes from right after school to around 8:15 p.m., so I get all my homework done after work. I do my best to do the majority of my work on the days I am off, so that I don't get overwhelmed. I usually work Friday and Saturday, so I have to find time over the weekend in order to spend time with my friends and maintain my social life. All in all, working three days a week is very manageable for me and allows me to continue to do the other things in my life that are important and enjoyable.
What is the best thing about your job? What is the most challenging thing?
The best thing about my job is being able to form relationships with my co-workers and customers. I chose to work at Detroit Cookie Company because I love to talk and meet new people. This job gives me the opportunity to be around people and form customer relationships with regulars. Another amazing part of my job is being able to have relationships with my co-workers. Being able to talk and have fun with them makes the shifts enjoyable and fun. Also I get to eat lots of cookies. The most challenging thing about my job is how busy it can get. It can be a little stressful at times, but other than that, it is a very positive work environment.
Is there any advice/tips you would like to give to high school students interested in working at a bakery?
It is so fun, and if you want to, you should absolutely do it! I get to eat yummy treats all the time, and I even bring them home to my friends and family. My time working at Detroit Cookie Company has been super fun and a great experience for me to meet new people. People love cookies (& sweet treats in general), so being able to share that with customers is fun!
Leave a Comment
About the Contributor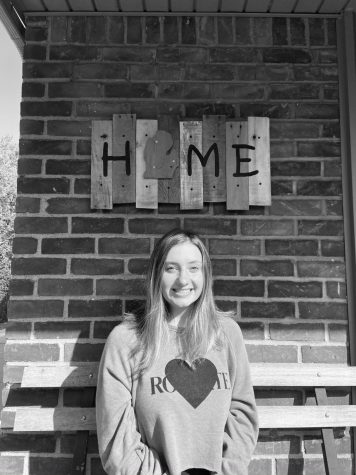 Ava Hines, Opinion Editor
Hello people! My name is Ava Hines, I am an entertainment editor in The Spectator! I'm a junior and this is my third year in journalism. I joined journalism...