How to Help Ukraine
The constant Russian attacks on Ukraine have pushed Ukrainans out of their homes, fleeing for safety. As this has unfolded, more than half a million citizens have left their entire life behind in order to survive. This devastating number consists mostly of women and children, as men have to stay to fight the intruders. Most Ukrianians have been fleeing to Poland, Romania, Belarus, Hungary, Moldava and Slovakia. The overwhelming amount of citizens leaving resulted in days of driving to try to escape the dangerous cities of Ukraine. This destructive invasion has created a need for shelter, water, food, and humanitarian aid. Many citizens of the Berkley community might be contemplating the issue of how you can help these people in times of crisis, so here is a list of great organizations you should know about that are helping the Ukrainian people.
The first supportive organization is UNICEF (United Nations Children's Fund). UNICEF'S donations are providing children access to food, water, sanitation, immunization and health care, schooling, psychosocial support, and most important, protection against the Russian attacks. UNICEF is an extremely reliable source that will always use donations that fit their agenda. https://www.unicefusa.org/stories/unicef-children-crossfire-ukraine-crisis/39542?form=FUNKBHMZQDQ&utm_content=Ukraine2&ms=cpc_dig_2021_Ukraine2_20210801_google_Ukraine2_delve_None&initialms=cpc_dig_2020_Ukraine2_20210801_google_Ukraine2_delve_None&gclid=CjwKCAiAyPyQBhB6EiwAFUuakswom6Q-G09qE3qzqRk7G8R4CQSQtQUnB6FrqUqlGUQ_JaAS4k1z7xoCHMYQAvD_BwE
In addition to UNICEF, Save the Children is another organization that helps children in Ukraine. According to UNICEF, this program is mainly concerned for children in both Ukraine, Afghanistan, and children all around the world who "might be caught in the middle of armed conflict, forced to flee their homes, and exposed to injury, hunger, and sub-zero temperatures." Save the Children delivers essential humanitarian aid and any donation would create a significant effect on these kids' lives. https://www.savethechildren.org/?cid=Paid_Search%3AGoogle_Paid%3ALP_Homepage%3ABrand%3A123199&s_kwcid=AL%219048%213%21426134834812%21e%21%21g%21%21savethechildren&gclsrc=aw.ds&&gclid=CjwKCAiAyPyQBhB6EiwAFUuakoHrn-ajzM-xFZhuicpTixbuLphLfUHh2TDkhUe6EZiDTlBX5bcW5hoCUioQAvD_BwE
Another great and local organization is the Jewish Federation of Metro Detroit. The Jewish Federation helps provide to the Jewish community in Detroit, Israel, and all around the world. They recently created a Ukraine Emergency Fund. All donations will go to rescue and relief efforts for victims of the devastating crisis. https://jewishdetroit.org/ukraine/
An alternate non-profit organization to help Ukraine is Sunflower of Peace. Sunflower of Peace is based in Boston, Massachusetts and their mission is to support the Ukrainians in times of need and panic. With contributions, they are providing medical and humanitarian aid. In areas of violence, Sunflower of Peace will provide first-aid backpacks, medical instruments, and much more. https://www.sunflowerofpeace.com/
In addition, the World Central Kitchen is also helping the Ukrainian refugees. They are serving nourishing meals to the immigrants in Poland as well as eight other places around the Ukrainian border. They have a total of 26 restaurants and have served over 41,000 meals so far. They serve tens of thousands of meals per day and they need our help to keep feeding the incoming migrants. https://wck.org/news/chefs-for-ukraine
Lastly, The International Committee of the Red Cross is a powerful organization. Their mission is to assist those in need all over the world. Just this week, they delivered 3,000 liters of portable water to Dokuchaevsk, Ukrainian hospitals, and 7,000 liters to Donetsk, Ukraine. They are and will continue to support the refugees and the people of Ukraine by helping improve their hygiene, repair infrastructure, medicines, and equipment. https://help.rescue.org/donate/ukraine-acq?ms=gs_ppc_fy22_ukraine_mmus_feb&initialms=gs_ppc_fy22_ukraine_mmus_feb&gclid=Cj0KCQiA64GRBhCZARIsAHOLriLnRbN_-IqILg1JYgfL9GQ4Mgyjd9Hac46l4U_7N00qqqwX9lbTwdQaAvG_EALw_wcB
Another way you can help is to use your voice by attending protests that are happening all over the world. You can also put pressure on your local government to encourage our government to support Ukraine as much as possible.
During this crisis the people of Ukraine need our help, so don't ignore the urge to give. Donating to organizations is a valuable way to help these suffering Ukraians. The urgency isn't going away anytime soon, so showing our support to Ukraine will effectively change lives.
Leave a Comment
About the Contributor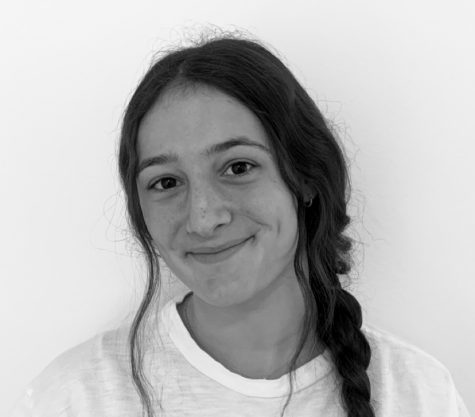 Jane Heller, News Editor
Hi! I am Jane Heller, and I am the news editor. This is my second year on staff. I decided to join writing for publication because I wanted more opportunities...