A Turning Point in Queer Storytelling: HBO Max's Our Flag Means Death
Treasure maps, eye patches, peg legs, and parrots. This list of things makes any person think of one thing: pirates. Traditionally, pirates are thought of as brutal, drunk, lawless killers. These common depictions of pirates were actually not always true of every pirate. The Gentleman Pirate, Stede Bonnet is one of the clearest examples of those to break this stereotype. Bonnet was a wealthy landowner in the early 1700s who left his wife, family, and life of privilege to become a pirate. In his adventures, he met and befriended Edward Teach, better known as Blackbeard, and they sailed together for years.
David Jenkins' new television series on HBOMax, Our Flag Means Death, tells and builds upon the story of Stede Bonnet and Blackbeard.
Our Flag Means Death follows Bonnet–played by Rhys Darby–on his adventures as a pirate, meeting Blackbeard–played by Taika Waititi–as they struggle to fit into both the aristocratic and pirate ways of life.
This is one of the first shows of its kind. It handles topics of childhood trauma in a variety of ways, has three openly queer couples, one non-binary character, and numerous very strong BIPOC characters. All of which are accepted and dealt with in an incredibly intelligent and accepting manner.
All of the queer characters and plotlines are accepted without question. Homophobia is not a struggle any of the characters encounter because the points of tension they get into are much more interesting than having to fight to be accepted by those around them. This is unusual for a tv show about queer people. Almost every TV show that includes a gay character at least acknowledges homophobia as a concept, but in Our Flag, that isn't necessary.
Along with the immediate acceptance of queerness, this show also handles the concept of toxic masculinity exceptionally well. In the very first episode, Bonnet shares a rhyme, that if "someone returns from the raid mentally devastated, we talk it through as a crew." This concept of men sharing their emotions with each other is something that is encouraged, and shown on screen throughout the entirety of the show.
Although there are not many main female characters, Bonnet's wife Mary–played by Claudia O'Doherty–and Spanish Jackie–played by Leslie Jones–are great examples of strong independent women.
This show is funny, endearing, and rich with representation across the board. Because of this, students at Berkley High School such as senior Angeline Ameloot and junior Stella Kryzysiak are raving about it. "I love this show. It's such a great opportunity to see actual queer people in a show that wasn't about them being gay," says Ameloot. "I've never seen a show be so normal about queer people–especially gay men. It's nice to get a sense of normalcy; it's really refreshing"
Kryzysiak feels the same way. "It's cool to see an LGBTQ relationship protrayed normally with comedy and complexity," she says.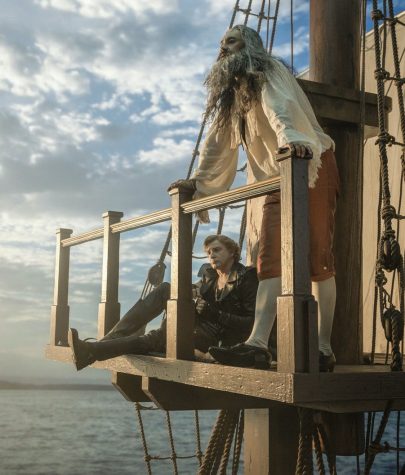 "Even my incredibly straight father watched it with me, and he loved it," says Ameloot. Shows about gay people and queer experiences are not exclusively for queer people, in fact, having queer stories accessible to straight people is important for bridging gaps of understanding. The queerness of this show is nuanced in a way that allows for queer representation while also normalizing queer relationships, making the show appealing for all audiences.
Our Flag Means Death is unlike any show that is out right now. It is breaking down conventions of television as well as in our own lives. This show dismantles the idea of a typical rom-com TV series, and creates something that is beautiful, comedic, and incredibly impactful.
Leave a Comment
About the Contributor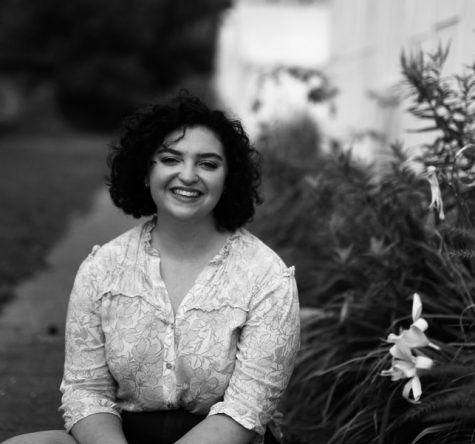 Morgan Collens, Student Life Editor
Hello! My name is Morgan, and I am Student Life editor this year! I am a senior and this is my second year on staff. I love writing for The Spectator because...