The Laras: A Berkley Born Band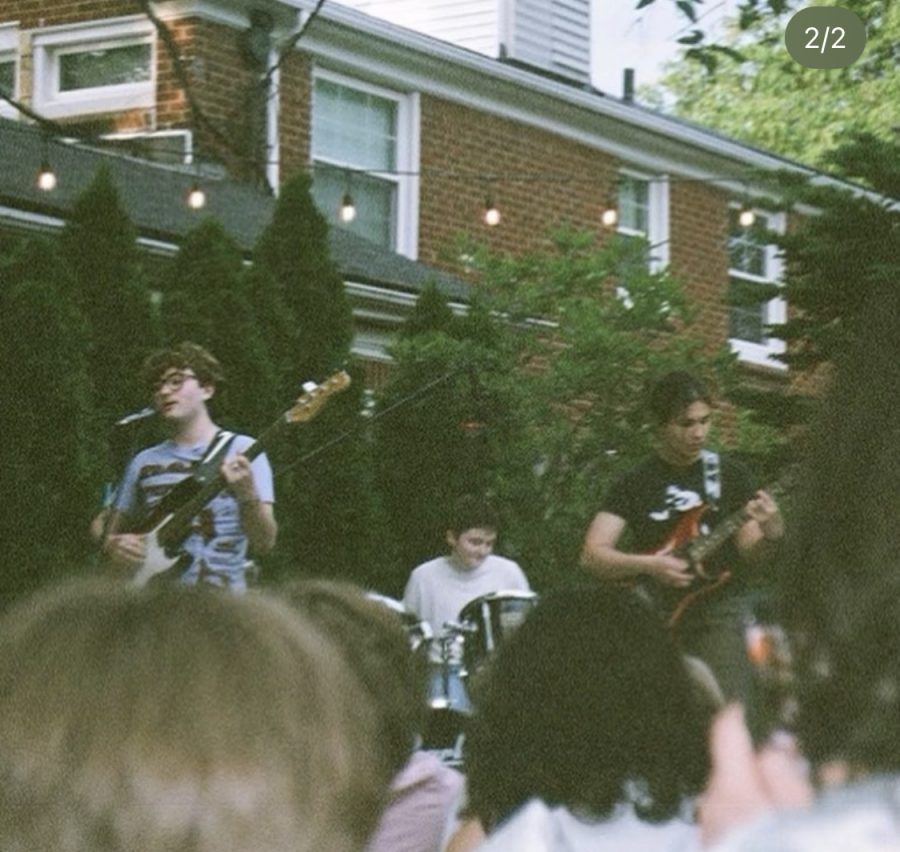 The crisp sound of electric guitar shoots through the speakers, while the booming bass shakes the floor beneath. The rhythm of the dance floor parallels the pulsing drums piled on the fluorescently lit up stage. Each lyric is composed of melancholic strains, with details of heartache and growing pains hitting the ceiling. Up there, facing a crowd of cheering adorers, stands The Laras, a band composed of Berkley students Hailey Slutzky, Mia Ceaser, and Joshua Bianca. Named after their close friend whose name became an inside joke, The Laras have swiftly been making a brand for themselves around the Berkley community.
It all started in the depths of quarantine, a time, vocalist and bass player, Joshua Bianca, described as a circumstance that "squeezed the creative juice out of every individual". He and drummer Hailey Slutzky had been individually writing songs as a hobby for some time before the trios formation, but the idea to start an official band bubbled up over a late night facetime call. "The pandemic put all our extracurriculars to a dead halt, and we're all creative people, so we needed an outlet," remarks Slutzky. They challenged each other to write an impromptu song, which unintentionally became the band's first songwriting session. Although they describe their first song as "a piece of work", this interaction inspired them to start the band, and jump started them to go searching for a third member to complete the three-piece. Slutzky comments about their decision to form a band, "It was really nonchalant… it was like 'Oh, we write songs, we could do this!'". The very next day they texted Mia Caesar to be their guitarist, and the unofficial musical engineers became a band.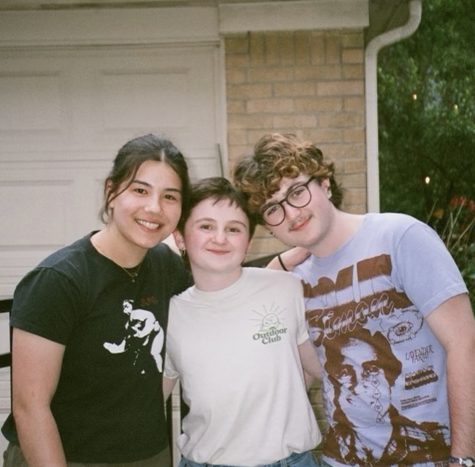 The group quickly began making strides, playing their first gig in early 2021. Organized independently, with borrowed equipment, advertisement done through friends, and a venue in Hailey's backyard, the event got The Laras off the ground. Today, they admit that this concert was a test run to work out the awkward quirks, but after switching a guitar for a set of drums, and generally establishing a more unified sound, they settled into the band they are today: a DIY sound with honest lyrics reminiscent of indie artists of the past. It was the most recent show they played that they'd describe as their biggest achievement. "Since the day after our second concert, we'd started practicing for the third," revealed Slutzky. It was set to be another outdoor show, but at the last minute the group was confronted with a high chance of rain, forcing them to go on a frantic hunt for a make-up venue. "I think we called every single performance space within 25 miles," admits Bianca. Finally, they secured their spot at Genesis church, and successfully performed not only what they claim was their best show yet, but the performance that solidified them as a unit.
The inspiration for the music they play varies from other musicians to their own life experiences. Although covers by nostalgic artists such as The Turtles and The Velvet Underground are often sprinkled into their setlist, the group additionally writes and performs originals. They describe their writing process as heavily collaborative, with one member typically sending bites of lyrics to the others for them to build on. "We all work together in our respective places where we really shine," comments Bianca. These tracks offer moving insight into the usual, yet grounded discomforts that come with the feelings of heart ache, ostracization, and yearning, alongside a backdrop of charming and romanticized melodies. To The Laras, a shallow beat with mindless lyrics is the last thing they want. Bianca emphasizes the importance of provoking emotions in their music, sharing that "Before the words hit the page, I always ask the question; what are you feeling?". They'd describe their sound as indie bedroom pop rock with a dusting of imaginative storytelling, and plan to release their original music on spotify within the next year. If you're into spirited guitar, and soul coated melodies, you can find The Laras on instagram, @thelarasband, and on their website https://thelarasband.wixsite.com/thelaras.
Leave a Comment