Diverse Television and One-Season-Syndrome: Does Representation Really Matter?
This past summer, during pride month, Netflix premiered its highly anticipated and later popular show "First Kill" which followed Juliette, a lesbian teenage girl who also happens to be a vampire. The show follows her deadly game of predator and prey with her love interest and natural enemy, Calliope, a teenage monster hunter. The story has a Romeo and Juliet style to it, which paired with the always loved supernatural element made for an instant success. The show rested on Netflix's Top Ten list for an average of 3 weeks globally. Two months later, on August 2nd, First Kill was officially canceled.
This is a phenomenon that's been going on for several years now, with popular shows such as The Society, Julie and the Phantoms (JATP), and I Am Not Okay With This meeting the same unfortunate fate. Think to yourself for a moment, what do all of these shows have in common?
Over time, Netflix has made a pattern out of cancelling shows that showcase marginalized communities such as people of color, queer, and disabled individuals, which is disappointing to say the least. Taking away shows minorities see themselves in, media that represents the unrepresented, only to then mass produce works that showcase straight, white, abled characters such as The Kissing Booth and Tall Girl. Yet according to Netflix, "Representation Matters," and they have a whole collection of children's shows, such as "No Good Nick" and "Ada Twist, Scientist" to prove it. Apparently, the need to see one's identity on screen is something they grow out of.
But why these shows? Did they have bad ratings? Are they not well perceived by the public? The answer to all of these questions is no.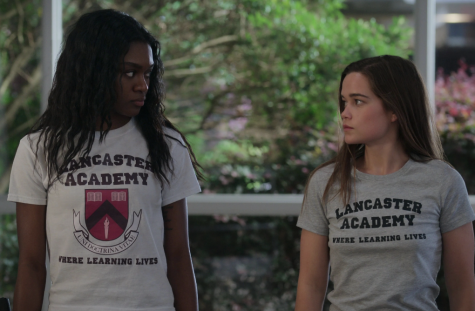 The Society, a 2019 drama series, follows a group of teenagers that after returning early from a field trip, are put in a Lord of the Flies-esque situation. This drama features a gay and deaf character, named Sam and explores his relationship with another boy called Grizz, as well as other characters who belong to minority groups. The program sports an average score of 86% on Rotten Tomatoes' 'Tomatometer' and an 81% average audience score. Viewer and writer, Alan Corley wrote an entire article in digital publishing website, Medium, in 2020 on how Sam made him feel as a deaf, gay man himself. Describing the experience as "a sudden flash as you realize that in this character you see yourself" (Corley, 2020). So to review, this show had positive perception by the public, along with positive reviews from critics, as well as a cliff-hanger ending that had viewers itching for answers, and yet for Netflix, that still wasn't enough to keep the show around for a few more seasons.
The story is the same for the other shows: "I Am Not Okay With This" is a dark-comedy that chronicles a teenage girl struggling with her family and sexuality, along with her recent gain of superpowers. This show earned an average of 85% by both the critics and the general public. Julie and the Phantoms, a musical comedy-drama series that follows a hispanic teenager that while struggling to cope with her mother's passing, discovers a band of ghosts in her garage; with scores of 93 and 98% respectively, even being included in the official Representation Matters lineup. So where did these shows go so horribly wrong? It seems that the problem lies in the diversity itself.
The Kissing Booth and its two sequels, have all received horrible critiques and have never risen above the twenties on the average Tomatometer. On top of that, the audience score is shrinking with each addition to the series, dropping as low as 17% with the latest movie. Of course it could be argued that The Kissing Booth continues to be renewed regardless of it's undeniable unlikability because people like to hate-watch. It's only natural to love to hate things, to crave the cringe, the three weeks that the latest film rested in the Top ten attests to that. So the question is answered. Until you take a moment to think about how First Kill, which received its own criticism and also brought on a train of hate-watchers, wasn't given the same treatment by Netflix. In fact, both of First Kill's Rotten Tomatoes scores are higher than any of The Kissing Booths' have ever been (58% Tomatometer, 89% audience score). If what Netflix cares about is popularity, regardless of whether the piece of media is liked or not, then why does the show about an interracial lesbian couple get dropped after one season? While the movie showing a straight, white couple with very little diversity as far as race, sexuality, and ability go (and also uses the few diverse characters they have as plot devices) gets to become a trilogy?
What makes this situation especially agitating, is that Netflix is presenting themself as a company that cares about diversity, both on screen and behind the camera. Their official inclusion statistics show a 34.1% amount of films and television where the main cast were underrepresented, along with 36.2% of underrepresented cast members with speaking roles. Netflix also charts their diversity behind the scenes, stating that 16.9% of their directors, 16.4% of their writers, and 13% of their producers are from underrepresented groups. What's funny is that they compare their stats to top media industry-wise, like it's a competition, they're holding their diversity up like a trophy. As if they're better than other companies because they give off the impression of diversity.
What Netflix doesn't measure in their official statistics is how many of these shows with underrepresented main casts were canceled prematurely, or how many of those marginalized creative minds were out of jobs when their works were called off. This presents the public with the assumption that Netflix's diversity truly is just for show, it is a performance, one that disenfranchised individuals no longer get to act in.
When asked about this issue, BHS senior, Diversity Council member, and proud Jewish Lesbian, Lena Raimi, says, "It's fine to have straight movies, because straight people want to see themselves represented too. That's normal, everybody wants to see themselves. [But] if you prioritize that media over other people's stories like people of color, LGBT people, I don't like that". Raimi believes that Netflix repeatedly produces diverse shows because the company is trying to gain "woke points", only to get rid of them soon afterwards because, "they're, in reality, not very woke".
Raimi personally felt well represented by First Kill, enjoying that the main characters never experienced prejudice for their sexuality, but rather faced issues that ignored their sexuality entirely. Local student, and queer ally, Elizabeth Lindholm, disagrees. Lindholm was entirely unbothered by the cancellation of First Kill in particular, saying, "It would be more concerning if the representation was better than what was within First Kill. If the representation was better, it might be a little more annoying that they canceled it,". Lindholm believes that the queer representation in First Kill was "less about their (Juliette and Calliope's) characteristics as people, than just the fact that they were not your typical heterosexual couple".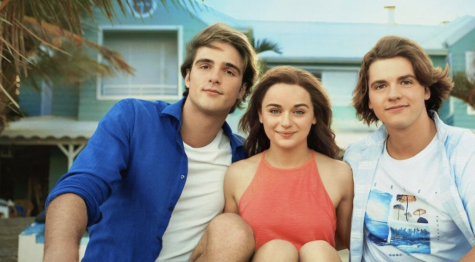 This opens the floor for an entirely different problem, are marginalized individuals so starved of representation that they just take whatever they can get? Raimi said herself, that she looks for "every little piece [she] can claw out of a show that [she] could see [herself] in", and admits that oftentimes, the sources of media "try to undermine it". With the desperation to be seen in the media, it's often that for underrepresented individuals, the flaws in the media they're consuming become foggy. Sometimes finding the most surface level of your identity somewhere is enough to feel seen. Moving forward, Raimi and Lindholm both agreed that they would like to see people from marginalized communities in the media as "just people", rather than whatever makes them out of the conventional norm. A show that Lindholm believes succeeds in that is NBC's Brooklyn Nine-Nine, with their character Rosa.
Some shows Netflix should take notes from:
Brooklyn Nine-Nine (2013)- NBC (streaming on Hulu and Peacock)
Euphoria (2019)- HBO Max
High School Musical: The Musical: The Series (2019)- Disney+
Everything's Gonna Be Okay (2020)- Freeform (streaming on Hulu)
Love Victor (2020)- Hulu
Big Shot (2021)- Disney+
Gossip Girl (2021)- HBO Max
Reservation Dogs (2021)- FX (streaming on Hulu)
Chucky (2021)- Syfy, USA (streaming on Peacock)
Leave a Comment