Meet Berkley High School's New Teachers!
It's commonly said that the new year brings new beginnings. Here at Berkely High School, we see this firsthand as new teachers enter the realm of BHS. This year our school has gained a group of brilliant and exceptional educators. Here is an introduction to a few of them.
First off, we have Berkley's new school psychologist, Ms. Al-Nimri. Al-Nimri has always known she wanted to work in a school and explains that she has "wanted to be a teacher since [she] was young because I love working with kids, and so many teachers have impacted my life." In high school, Al-Nimri took AP Psychology, and she fell in love. "I thought learning about human behavior and emotion was so interesting." Al-Nimri got the best of both worlds and decided she would become a school psychologist. Al-Nimri's goal as the school psychologist is to break this negative stigma and encourage students to come to talk to her about anything. I feel like people need to talk about mental health more because you don't realize what people are going through. Kids—especially teenagers—are afraid to talk about mental health, which is why I'm passionate about what I do because I want to help them and eliminate the stigma.[/pullquote] Before coming to Berkley High School, Al-Nimri was an intern for the Berkley district at a handful of schools in the district, like Angel, Norup, and Pattengill. Last year, she worked at Bloomfield Hills High School but returned to Berkley because of the "helpful and caring community."
Next, we have Ms. Montgomery, Berkley's new Spanish teacher. Montgomery has always loved speaking Spanish and thought, "what better thing to do than teach others how to speak Spanish because it's such a useful skill?" Although she has been a teacher for 22 years, this is her first year at Berkley Schools. She loves her classroom, students, and the overall friendly atmosphere. She believes "the best part of teaching Spanish is that [she] can be creative and do fun things whereas in other classes we might not be able to." She hopes to keep her students engaged and learning while having a great time.
Mr. Johnson, another addition to the Berkley staff, teaches special education academic strategies and leads the learning resource center. Johnson wanted to become a teacher because he "wanted to help students who needed help. [He] believes life is about learning, and [he] wants to continue learning and teaching others." Teaching pays off for Johnson when his students get the "spark" and understand a topic they have been struggling with in the past and eventually teach others. Johnson has a daughter and son who attend Berkley schools and describes the district as an extended family. "Teachers here give 120% into their profession to impact the students and make a difference in the world. I wanted to be a part of that." Johnson enjoys teaching Social Studies, Math, and English. Additionally, Johnson is an avid collector of books, action figures, and more. Overall, Johnson's primary goal as a teacher is to help students be confident learners while having fun.
After a two-year hiatus from Berkley, math teacher Ms. Meinhart has returned. Before becoming a teacher, Meinhart had a marketing degree, thinking she would work in business. However, teaching is in her DNA as her entire family is in the field. "I wanted to provide a service for others and try to help students enjoy math." Meinhart moved back to the area after living in Chicago and then worked at Berkley for six years. After working at a different school, she "really missed the community, atmosphere, and the students." Meinhart hopes to create a classroom environment where every student feels safe, loved, and cared for, no matter their math skills or grade in the class. Meinhart is thrilled to be back and is excited for this upcoming school year.
Ms. Yell is Berkley's new family and consumer science teacher. Yell began teaching in the 90s, and after a short break, her passion forced her to resume her instruction career. "It's what I'm meant to do," she says. Yell teaches food and culture and loves to guide kids on how to cook because it is a lifelong, practical, and fun skill. Yell adores working at Berkley because "they believe in your ability as a teacher to teach the methods they believe fit their students. For someone to respect you and trust your capabilities as a teacher is brilliant." She especially appreciates the freedom she had to decorate her classroom beautifully. Yell hopes her students become the best versions of themselves and keep pursuing their goals.
We welcome Berkley's new staff and hope they enjoy their time at our school!
Leave a Comment
About the Writer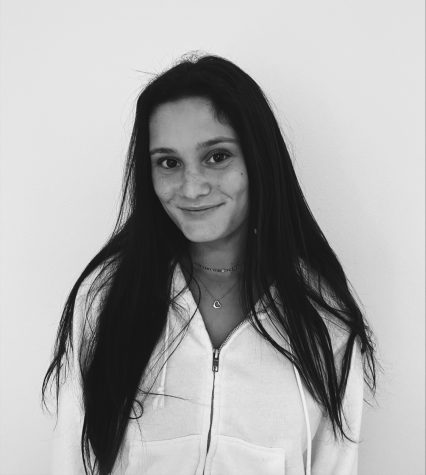 Julia Heller, Managing Editor
Hi! My name is Julia Heller! I am the Editor-in-Chief for The Spectator at Berkely High School. I am a Senior, and this is my fourth year on staff. I decided...