Berkley Eaterie Takes Chicken To a Hot New Level

Great eateries surround Berkley High School. However, there is a new eating joint that everyone is going to, one that has taken hot and spicy to a whole new level. Little Lou's Chicken started five years ago and just last school year came to the city of Berkley. They utilize their chef's decades of experience in Nashville to create delicious and spicy chicken. Anyone who loves chicken will find themselves in heaven when they walk through these doors. For anybody that is new to Little Lou's here's what I found are the top three best dishes you can order.
Sando – The Sando in a nutshell is the best chicken sandwich that you could ever taste. With hot chicken breast and homemade sauces placed between two fresh brioche buns, it is truly one of Little Lou's best.
Tenders – These delicious pieces of fried chicken give you a true taste of southern flavor. The spice level can always be adjusted and for Berkley students there is a special lunch meal, commonly known as the Berkley Special it includes 2 jumbo tenders as well as fresh cut fries. Already starting to be loved by the students of Berkley High, this is a meal you don't want to pass.
Lil Dark – This is simply the classic leg and thigh combo and will be appreciated for all dark meat conosiors.
While I have found these to be my top favorites from Little Lou's, those from Berkley High have their own input on their Little Lou experience. Senior Jake Welch has his own views on the popular chicken place. "It definitely has good food," Jake says. "However, I think it is a little too pricey for what you're getting," he adds. Senior Ben Clous has slightly different views, "I find that Little Lou's is a nice addition for nearby lunch options," says Clous. "Little Lou's allows me to eat good quality food at a place that is not too far away from the school," he expands.
Overall, it seems that Little Lou's Hot Chicken is gaining popularity among the students of Berkley High. Their food is top quality and will be the regular lunch spot for all lovers of chicken.
Leave a Comment
About the Contributor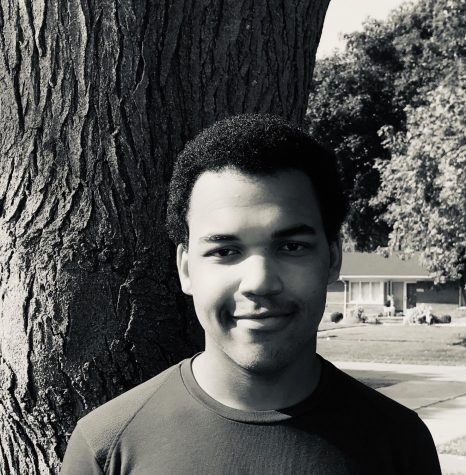 Donovan Fobbs, Managing Editor
Hi everybody! My name is Donovan Fobbs, and I have the pleasure of being this year's   editor in chief. I'm going to be a senior this year, and this...