National Bullying Prevention Month: Berkley's Strong Fight Against Cyberbullying
With the rise of social media's presence in students' lives, bullying means something different than it did 10 years ago. Students no longer have the same after-school escape that prior generations once did: when they left the building they left the bullying. Instead, teens are forced to experience the "harm and terror from bullies, all hours of the day and night" vice principal Mrs. Coleman expresses. In other words, Mrs. Coleman is describing the relatively recent phenomenon of using electronic devices and social media platforms to harass and threaten others. With the protection of a screen, the anonymity of fake usernames, and the ability to delete messages and comments, bullies have every opportunity to bring their classroom harassment online.
Many people will track the benefits of online platforms, including increased connectivity and communication, however there are just as many, if not more, downsides linked to these positives, the biggest of which being our generations' epidemic of cyberbullying. 
According to Pew Research Center, about 59% of high schoolers have experienced cyberbullying in 2018. Though this percentage fails to account for the predicted spike in online bullying as a result of the pandemic and the prevalent switch to a more virtual world. What's even scarier than this data, are the numbers involving the consequences of bullying. According to DoSomething.org and WebPurify, victims of online bullying are more likely to participate in acts of self harm and 37% of kids associate depression with cyberbullying. More concerning, is that only 10% of students said they would report the abuse to an adult. The dependence young adults have on their electronics has become a liability, one that's taking lives.
Instead of being a part of that 10%, reporting suspicious behaviours like harmful anonymous accounts, the cycling of inappropriate images, and comments attacking an individual, can do a great deal in promoting a safe environment online. Posts encouraging self harm or making dangerous claims and/or threats should be reported immediately to local authorities or a responsible adult. In general, anything that could be potentially harmful to an individual is worth reporting either via the media platform or an adult.  
When speaking with Berkley students about their personal experiences with bullying in high school, the majority had little to say. Rather, many students said that harassment has taken the place of traditional bullying. They outlined an environment in which anonymous accounts have been made, temporary posts have been cycled, diss tracks recorded, and harmful private messages sent. Even more interesting was that these same students voiced how cyberbullying was more harmful than facing harassment and threats in person. Sharmel Gibson, a junior at BHS, reasons that "People online have more confidence than they typically would in person, so they feel comfortable saying ruder, meaner things." 
In addition, bullies also have the ability to display hate anonymously, by making use of false usernames and profile pictures. Features such as Snapchat's "24 hour messaging" also gives cyberbullies the upper hand, allowing them to delete potentially incriminating communications before the victim can report it. However, maybe the truer reason behind this is that bullies don't have to face their victim and witness the consequences of their actions, hence why hiding behind a screen has surpassed all other forms of harassment. 
However, for every victim of bullying, there is a trusted adult who students can turn to and seek support from. At Berkley High School, Mrs. Coleman describes the administration's goal to combat bullying by "creating a safe environment where students feel comfortable talking to responsible adults". All Berkley staff, from counselors to teachers to hall monitors and pair pros, are here to advocate and listen to the needs of students. Mrs. Coleman also describes Berkley's approach to bullying as preventative, saying, "That [the chosen] safe person not only will commiserate and sympathize with a student, they will take action to make sure the harassment comes to an end." 
More complicated than handling in-school harassment is the school's involvement in bullying that occurs beyond school doors and hours. Although the administration can't monitor everything that happens online, programs like OK2SAY help tackle the issue; "OK2SAY is a 100%  anonymous platform that students can call or text in concerns and issues, in which Mr. Meloche will then follow up and further investigate," informs Mrs. Coleman. This Michigan student safety program protects students' identities while giving them the opportunity to speak up about potentially harmful or illegal activities. On top of this, the administration is constantly doing what they can to monitor public safety online in the Berkley community.
Further than platforms like OK2SAY, Berkley emphasizes the voice of students and the importance of healthy relationships amongst not only peers but trusted adults. Students are the voice for victims of bullying and are depended on by the administration to help maintain safe spaces, especially online. Using your voice to empower victims helps unite our community and contribute to the end of bullying.
Leave a Comment
About the Contributor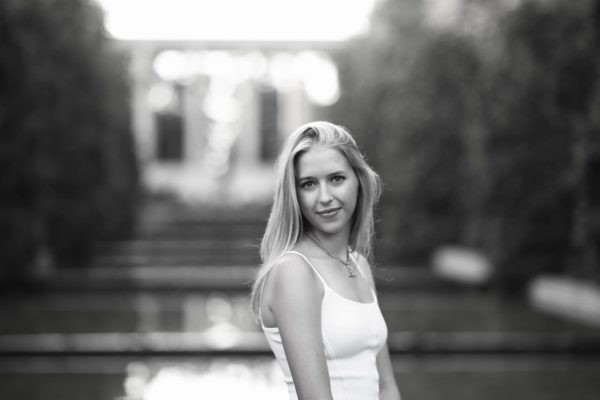 Isabella Gentry, Copy Editor
Hi everyone! My name is Isabella, and this year I have the honor of being Copy Editor alongside Aiden Aronoff. I decided to join journalism last year because...