The Pros and Cons of High School Sports
Whether you are in the game, on the bench, or cheering from the stands, sporting events are a large part of high school life. And although many people view sports as one of the best parts of high school, the combination of sports with high school academic life does not come without its consequences. Sports can be the cause of great excitement and joy, but also the cause of social anxiety and insecurities. So, here is the effect on Berkley students of having sports so deeply integrated into high school.
A Team's Bond
Not only do students get to play the sport they love, but they have the opportunity to meet classmates with whom they already have a common interest. Through practices, games, team dinners, and more, a sports team is bound to get close. This can drastically change someone's high school life. Bonding with teammates means widening your social circle. Junior Owen Stone experienced this with his soccer team: "I'm with my teammates every day after school for practice and games. Outside of that, I usually am with them once or twice on the weekends."
Game Day
For many, there is nothing better than a late-night sporting event. Football and soccer games at Berkley High School are built-in social times, with a side of checking the scoreboard. Junior Sophia Baron agrees, saying, "I love games when the whole school comes together, and you can move around and talk to everybody." For her and many others, football games are a time to not only be with your friends but see a lot of people who you don't normally see outside of school. In addition, there is a big sense of togetherness at games. With everyone dressing up for the themes, there is an overload of school spirit and excitement. Baron adds, "I love dressing up for the themes! I like when everyone is having a good time, and we are all collectively cheering." During games, students really have a sense of the community the school has given them.
Sporting events are large, loud, and wild. And while this is fun for some, it can be very overwhelming for others. The number of people and activities can create overstimulation, creating anxiety. For one student at Berkley, this is the case. "It's very social at games which makes me nervous to go and gives me a lot of anxiety when I get there." This student is not alone in her feelings: according to NIMH, 9% of adolescents have social anxiety. When you think in the context of our school, these students face the pressure of attending sporting events at least once a week. Although it is easy to think, "Well, if they don't like sporting events, they don't need to go," it is more complex than that. This student illustrates this by explaining, "If I don't go, I have FOMO (fear of missing out) because everyone is posting pictures and going to after parties, and I feel like I missed out on a great time." The games create circumstances where a number of people feel they are socially in a lose-lose situation.
Sports Performance Insecurities
Most students going out for a sport strive for varsity. Unfortunately, there is the issue of too many players and too few slots, so many students instead play for junior varsity. At this age, getting cut from varsity can have a detrimental effect on one's self-esteem. Obviously, not making varsity does not define a person, but it can feel like it does. So, sports can become an arena for competition in which everyone is lobbying for a chance to be the best. In addition, there is unfortunately always a hierarchy of performance on teams; it is evident who the 'star' player is. Even those who make varsity can suffer insecurity about being benched or playing poorly. The fact that this sport is tied to school makes it so that it could be hard to separate these two spaces when cut or underperforming. This can lead to a toxic environment that does not promote the growth of a group but is rather a race to the top.
Balancing School and Sports
Often, we focus on the athletic aspects of high school more so than the academics. When it comes to the student-athlete, we put the latter first. We all know that school demands a lot of your time, and for athletes, there is even more on their plate. Players have games and practices which often take up every weeknight and can cause students to miss class. For example, golf and tennis tournaments can take up an entire school day. Ski races, tennis matches, and more cause students to constantly miss their sixth hour. Baron added that this was really stressful during tennis season because her sixth hour was important, and she often missed tests, quizzes, and lessons. She had to carve out extra time—during lunch or in the morning—to meet with her teacher and stay on pace with the class. Although it is doable, this can be mentally and physically draining on students.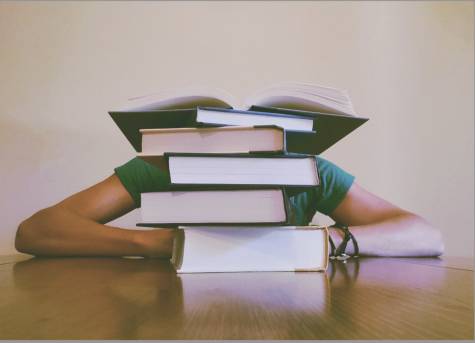 On the flip side, sports motivate students to do well in school. For students to play, they must keep up their grades. The school system does not allow for a student to completely slip and de-prioritize school. Berkley's varsity football team has a rule to ensure school stays a priority during the season: one or more Ds in a class can bench you for a full game. This incentivizes students to do well in classes so they don't miss out on their sport. It is not uncommon for students of all kinds to lack motivation to do work, and in this instance, sports positively reinforce doing well in school.
We take the interconnectedness of schools and sports for granted, but in many countries worldwide, the two aren't connected at all. In other countries, sports are not integral to high school life. For instance, most European schools do not have sports teams, and students who are interested in playing a sport join a club team. Sports are not a part of their 'school' social lives. In PrepPost.net, they explain that students in sports clubs are often considered to be "missing out" on social opportunities their classmates have at school. As a result of this, parents' and students' mindsets towards sports are more casual. There is less pressure on their performance; mainly, it is just viewed as a fun opportunity. School is always the number one priority.
In Berkley, we can relate the club sports to things such as Berkley Hoops. Berkley Hoops is the community's recreational basketball league. Senior Jonah Wolfe, who plays on the tennis team, also participates in Berkley Hoops. He contrasts the two, saying, "I think Berkley Hoops is a lot more fun for everyone because there is no pressure. You only do it for fun and to catch buckets. You also only play twice a week compared to every day." Club and rec leagues still offer the sport and the team without all the pressure.
It is important to understand the effects of sports on all kinds of students. Personally, I love sports games. Being with my friends while cheering on our teams always puts me in the best mood. I also have played on the junior varsity tennis team the past two years and have built great friendships. With all of this being said, I also find it easy to see the many shortcomings of high school sports. The competition, pressure, and exclusiveness prove to be very hard to navigate, especially while dealing with everything else that comes with being a teenager. I think club leagues offer a great opportunity to play the sport one loves without compromising their time and increasing their anxiety. But in the end, sports is and will always be a valuable part of a teenagers life and provides lifelong memories and friendships.
Leave a Comment
About the Contributor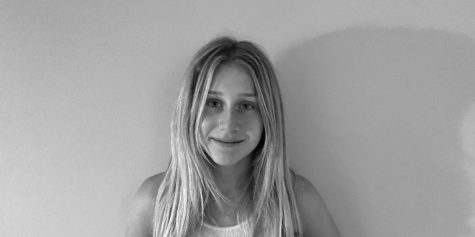 Aria Dwoskin, Editor-in-Chief
Hi! I am Aria Dwoskin, and this year I am the Editor-in-Chief of the Berkley Spectator! I am a senior, and this is my fourth year on The Spectator.  I...