A Candid Ranking of Taylor Swift's "Midnights"
On October 21st, 2022, Taylor Swift released her highly anticipated 10th studio album, "Midnights." The album is said by Swift–in her series of short videos on Spotify's version of the album–to be a collection of songs written in the middle of the night about the things that kept her up, such as: "Self-loathing, fantasizing about revenge, wondering what might have been, falling in love, and falling apart." "Midnights" is a transition away from what Swift has been doing more recently with the fictional nature of "Folklore" and "Evermore," and the reclaiming of her past music with "Fearless (Taylor's Version)" and "Red (Taylor's Version)". The new 13-track album as well as the 7 bonus tracks serve as another long-awaited journey through Swift's life and feelings. Here are the best and worst songs on "Midnights":
20. Dear Reader
Being the last song of the album, "Dear Reader"'s last-place ranking is very fitting. This track serves as life advice for the listener or "reader." Swift gives faulty advice in the song to reinvent yourself until you're unrecognizable and to keep secrets from others, never letting them see your imperfections. Swift is self-aware of the bad advice given, "Never take advice from someone who's falling apart" being the only lyrics of the chorus. While the irony of the lyrics is done very well, the sound of the song itself is very bland. The song brings nothing interesting or new with a muffled vocal production that had already been used several times in the album and in Swift's discography in general. This song serves as a worse version of something listeners have already heard before.
Standout Line: "No one sees you lose when you're playing solitaire."
19. Labyrinth
On track ten, "Labyrinth," Swift expresses feelings of doubt while falling in love after a previous relationship's end. The chorus consists of wispy vocals repeatedly proclaiming, "Oh no / I'm falling in love again," emphasizing the anxiety Swift feels entering this new chapter. While listeners can depend on the classic Swift relatability found in the song's lyrics, "Labyrinth's" cloudy and unstructured sound makes it forgettable on an album with brighter stand outs.
Standout Line: "It only feels this raw right now / lost in the labyrinth of my mind"
18. Sweet Nothing
With a dreamy piano intro the 12th track, "Sweet Nothing" immediately immerses listeners into a comfy atmosphere; this track is the musical equivalent of a soft quilt. In this song, Swift demonstrates the feeling of falling in love and being so at peace with that person that the chaos of the outside world doesn't matter. She now appreciates even the simplest of things when it's her lover doing them. This song falls flat when it comes to the verses and bridge, which are all too short for their own good, making the chorus inarguably the best part of the song. The song is very monotonous, lacking anything in particular that hooks listeners and the cohesive storytelling that Swift is known for lyrically.
Standout Line: "All that you ever wanted from me was sweet nothin'"
17. Snow on the Beach ft. Lana Del Rey
Track four, "Snow on the Beach ft. Lana Del Rey", glistens with ethereal instrumentals and heartwarming lyrics that convey the phenomenon of two people falling in love at the same time and how surreal it often feels. Swift is accompanied by fellow singer-songwriter darling Lana Del Rey, known for her romantic imagery and wistful melodies. Ironically, where the track wanes is its exclusion of Lana, giving us only a handful of airy harmonies from her behind an already thin vocal performance from Swift.
Standout Line: "Snow on the beach / weird, but f*ckin' beautiful / flying in a dream / stars by the pocketful"
16. Vigilante Sh*t
On the eighth track of "Midnights," "Vigilante Sh*t," Swift transports listeners back to her 2017 "Reputation" era with hard-hitting instrumental, synthy vocals, and lyrics meant to show how Swift no longer cares about other people's opinions of her, reminiscent of songs such as "…Ready For It" and "I Did Something Bad." In this song, Swift communicates her self confidence and rejection of societal expectations for who she should be as a woman. While the song has a good message that women should be able to be free from being told how they should present themselves, the delivery of the song is not as strong. The lyrics circle the message around getting revenge more than the feministic approach Swift seemed to be going for.
Standout Line: "They say looks can kill and I might try"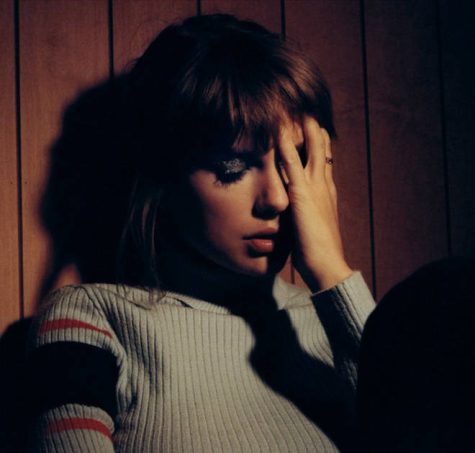 15. High Infidelity
Once again tackling the themes of disloyalty in relationships, track 15 of "Midnights" joins previous works by Swift, such as "Folklore"'s "Betty" and "Illicit Affairs". The song recounts a love affair that hurts both the cheating partner and the partner being cheated on. "Evermore" fans will be charmed by the simple, indie folk instrumentation accompanying Swift's vocals, a departure from the glimmering pop hits found earlier on the tracklist. A point could be made that this track would fit better on an album with similar understated tunes, such as "Folklore," "Evermore," or "Red."
Standout Line: "High infidelity / put on your headphones and burn my city / your picket fence as sharp as knives / I was dancing around it"
14. Glitch
Track 18, "Glitch," reflects on a "situationship" that Swift predicted would fizzle out, only to eventually evolve into a committed relationship. With an almost lofi beat, accessorized with a layer of crackling grey noise to perfect the vintage sound, the track is the perfect background noise for a hardcore study session. While the track lacks a strong melody, the song's quirks of elastic harmonies from Swift's long-time friend and collaborator, Jack Antonoff, as well as its subtle bass, make it equal amounts relaxed and catchy.
Standout Line: "I was supposed to sweat you out / In search of glorious happenings of happenstance on someone else's playground"
13. Bejeweled
"Bejeweled," track nine on "Midnights," has Swift explain how she doesn't feel valued by her lover. Swift is giving her all and isn't getting appreciation for it, "Did all the extra credit, then got graded on a curve." In "Bejeweled," Swift rebels, going out in her best outfit, and as a result of feeling so neglected by her partner, telling people she is unsure if she is in a relationship. "Bejeweled"'s lyrics of Swift's disappointment with her lover is accompanied by a bouncy instrumental that adds some layers to the song. While not the best song on "Midnights," "Bejeweled" has a fun sound with lyrics that many listeners can relate to.
Standout Line: "Don't put me in the basement / When I want the penthouse of your heart"
12. Paris
With a high tempo and upbeat sound, "Paris" stands out among the other tracks. Swift talks about being so in love with her partner that all she can do is imagine the adventures they could go on together. Both of them get so lost in their fantasies that they ignore the rest of the world around them, "No, I didn't see the news / 'Cause we were somewhere else." They imagine experiencing the luxuries of Paris together from the comfort of their bedroom. The song encapsulates the feeling of loving someone so much that all you want to do is spend time with them, even if you don't actually go anywhere.
Standout Line: "I wanna brainwash you / Into loving me forever / I wanna transport you / To somewhere the culture's clever"
11. Question…?
In track seven, Swift confronts an ex-lover, asking if their new relationships are up to par with what they had with Swift. Swift believes that the downfall of their relationship was the result of miscommunications and feels permanently changed by her past love. Being unable to recreate that connection with anyone else, "'Cause I don't remember who I was / Before you painted all my nights / A color I've searched for since." Swift wishes that her lover had put up more of a fight for their relationship and is searching for answers as to why they didn't.
Standout Line: "When she said it was too much? / Do you wish you could still touch her? / It's just a question"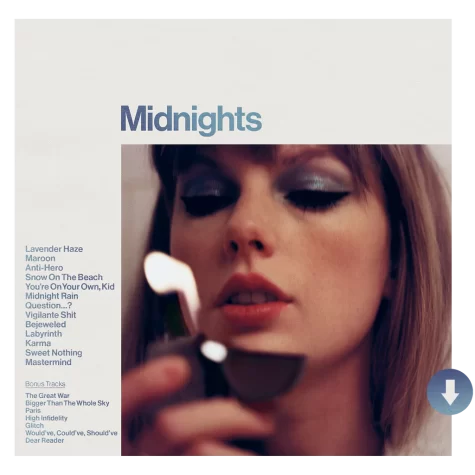 10. Bigger Than The Whole Sky
In Swift's never-ending anxieties about relationships that could've been, track 15 comments on what it's like to lose a person that was "more than just a short time". With lyrics that bring up themes of death, Swift highlights the grieving that can follow a broken relationship. Heard in the accompaniment of the track is a yearnful synth evocative of 80's ballads, paired with twangy country guitar touches that grant this song superiority against its 10 formers.
Standout Line: "I've got a lot to pine about/ I've got a lot to live without"
9. Anti-Hero
Debuting at #1 on the Billboard Hot 100, Midnight's lead single has been celebrated for its witty tone and honest anxieties. Decorated with comically dark jabs at her insecurities, track 3, Anti-Hero, acts as a "guided tour" of Taylor's internal faults with herself. The melody, while not the strongest on the album, is a sufficient background to Swift's cutting lyrics spanning from parallels of herself and terrorizing monsters to elaborate nightmares of her daughter-in-law killing her for money. Anti-Hero sets a new Swift standard, defining the "Midnights" Era as an upbeat yet introspective one.
Standout Line: "Sometimes, I feel like everybody is a sexy baby / And I'm a monster on the hill / Too big to hang out, slowly lurching toward your favorite city / Pierced through the heart, but never killed"
8. Mastermind
Opening with an electric arpeggio of synthesized notes, track 13, "Mastermind," tells the tale of lovers that came together due to an ornate plan designed by one of them. Standing hand in hand with "Anti-Hero," "Mastermind" reveals the insecurities Swift feels in her elaborate planning, which has often been interpreted as evil calculativeness. The juxtaposition between the first verse's romantic telling of a relationship made by fate and the chorus's dark determination reinstates the idea that Taylor sees herself as a sort of villain, once again resonating with like-minded listeners. The epic synth that crescendos throughout the song is perfect when paired with Swift's increasingly intense confessions, proving "Mastermind" to be a truly memorable track.
Standout line: "If you fail to plan, you plan to fail / Strategy sets the scene for the tale / I'm the wind in our free-flowing sails"
7. Midnight Rain
In track 6, "Midnight Rain," Swift sings about ending a relationship in her hometown to pursue her musical career. In the song, Swift emphasizes how both of them wanted different things and are complete opposites, "He wanted a bride, I was making my own name / Chasing that fame, he stayed the same," and her lover being described as "sunshine" while she was "midnight rain." The song is slow-paced, but the synth added here and there to the song that gives a muffled sound adds extra flavor to the track. "Midnight Rain's" lyrics are those that can be seen as relatable to those who have dreams bigger than their hometowns and desire to get away, not being fully satisfied with their current situation.
Standout Line: "I broke his heart 'cause he was nice"
6. Maroon
As viewed by many "Swifties" to be an homage to Swift's 2012 track "Red," the 2nd track on "Midnights," "Maroon" serves as a more mature version of its counterpart. Instead of a love burning bright red, filled with passionate, heightened emotions as chronicled in "Red," maroon is a more subtle color, mixed with other colors to create one cohesive shade. While the color maroon has more components going into it, it is still able to mix well. Swift still has that intense love, but there are more layers added to it; it is more than just passion. "Maroon" is filled with excellent imagery, with Swift describing various things holding the shade of maroon: wine stains, face blush, rust, and lips. The story that "Maroon" portrays of love and loss is accompanied by excellent instrumental, hard-hitting in a way that contrasts with the deep lyrics. "Marron" gives a different experience with every listen.
Standout Line: "And I lost you / The one I was dancing with / In New York, no shoes / Looked up at the sky and it was (Maroon)"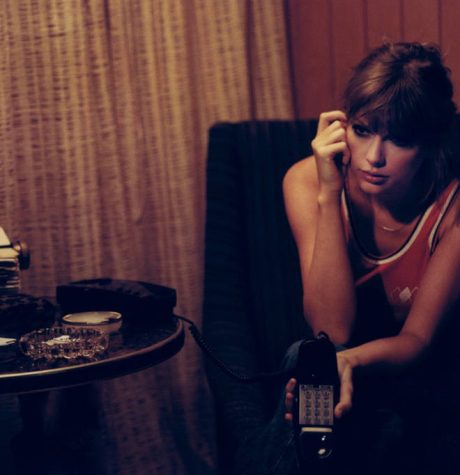 5. Karma
One of the gleaming pop strutters of "Midnights," track 11, "Karma" is full of all things glamorous and twinkly. The track takes a lighter approach to Swift's recurring fascination with karma, calling out the people who have wronged her and how they had their downfalls coming. While not the deepest in subject matter (with the occasional cheesy lyric), the song succeeds in being a much-needed serotonin boost following heavier tracks on the album. The booming drums, shiny chimes, and steady beat that's ready for the runway make it difficult to not at least bop your head to this piece of pop perfection.
Standout Line: "Karma's on your scent like a bounty hunter / Karma's gonna track you down"
4. The Great War
In track 14, "The Great War", Swift compares a tough conflict with a lover to a war type of conflict. Swift believes that this is the worst problem she and her partner have experienced thus far, "sweet dream was over" alludes to them exiting the "honeymoon phase" of their relationship. Swift's lover holds her hand throughout this battle they're facing, desiring to fight against the problem itself, not each other. But Swift struggles to trust her partner, her past experiences "Telling [her] to punish [them] for things [they] never did." "The Great War" has a unique and fresh sound, incomparable to anything else on the album. The song blends together effortlessly, Swift moving from the chorus to the next verse with barely any space in between. The choice of making the song run together proves beneficial when you listen to the story being told within it.
Standout Line: "There's no morning glory, it was war, it wasn't fair"
3. You're On Your Own, Kid
Track 5 (a track number famous for occupying Swift's most heart wrenching songs) is "You're on Your Own, Kid", a tender coming of age story. The song addresses the melancholy acceptance of growing older, told through a magnified reflection of Swift's own milestones throughout her career, showcasing further maturity in each verse. Following a story of a young romantic with big dreams who comes to the conclusion that she can't rely on a lover, the track is autobiographical, but has the classic Swift nostalgia that'll make this relatable to any listener. Although the track mentions the devastation that comes with growing up, the conclusive tone is optimistic, urging fans to "take the moment and taste it".
Standout Line: "I search the party of better bodies / Just to learn that my dreams aren't rare"
2. Lavender Haze
As the opening track on "Midnights," "Lavender Haze" perfectly prepares listeners for how experimental the rest of the tracks on "Midnights" would be. Inspired by the 1950s term "lavender haze," Swift writes about being so in love that you're in a haze. Being about the honeymoon phase of a relationship, "Lavender Haze" links to "The Great War" with lines in the latter such as, "Somewhere in the haze, got a sense I'd been betrayed." "Lavender Haze" also reveals Swift's disdain for the public's need to weigh in on her relationships. Swift states that she'll no longer allow others to affect her relationships no matter what they say and won't conform to the standards set in place for her. "Lavender Haze" has a dreamy feel to it with a synth-bass instrumental. Without being extremely fast-paced, the instrumental makes the track something to groove to. "Lavender Haze" in its production outshines most of the other songs on "Midnights." Being different without going over-the-top or under-delivering, finding the perfect medium that no other song in the album was able to find.
Standout Line: "The only kinda girl they see (Only kinda girl they see) / Is a one-night or a wife"
1. Would've, Could've, Should've
When "Midnights (3 AM Version)" was announced, fans flocked to the seven shiny bonus tracks, knowing that Taylor often underestimates their reactions to work she throws in the scrap pile. Found in the stack of new tracks was the harrowing "Would've Could've Should've" (WCS), arguably one of Swift's darkest and most personal songs. With a morbid, soft-rock guitar pulsing in the background, Taylor laments her regret for a relationship she had in her youth that was deeply traumatizing. She emphasizes the age difference she had with her partner, with lyrics referring to him as experienced and to her as innocent. Rich with chilling religious imagery mentioned in lines, "If you'd never looked my way I would've stayed on my knees / And I damn sure never would've danced with the devil," "WCS" reminds listeners of Taylor's lyricism talents, as well as her ability to hold their hand through heartbreaking experiences. Through both the sound and the subject matter, Swift displays a maturity not found in previous works. While flashy tunes on Swift's 10th album catch the ears of pop fans of Taylor's, track 19 encapsulates the main theme of "Midnights." Taylor advertised "Midnights" as an album made from 13 sleepless nights, and "Would've Could've Should've" encapsulates that idea perfectly, making it Swift's strongest track on "Midnights."
Standout Line: "And if I was some paint, did it splatter on a promising grown man? / And if I was a child, did it matter if you got to wash your hands?"
View Comments(1)
About the Contributor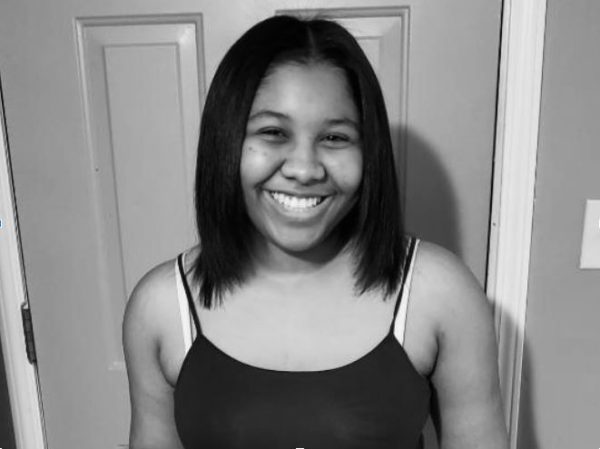 Tyann Eades, Entertainment Editor
Hi everybody! My name is Tyann and I'm the entertainment editor this year. I've been a part of the Spectator staff for two years now, joining to fuel my...