Invest in Your Own Community This Holiday Season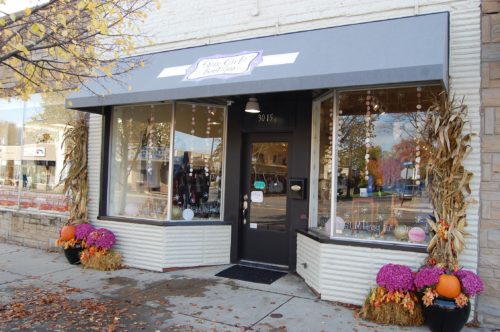 Our community's finest locally owned businesses often go unnoticed in the late months of the year, despite their thoughtful and unique gifts that any loved one would be grateful to receive. As conglomerates take a greater hold on the pockets of Americans during the pandemic, our environment as well as small businesses are falling victim to them. The Earth's natural resources are being depleted and our finest ecosystems polluted, and holiday shopping plays a big role in all of this. As a result, many consumers are at a loss as to what they can do to combat this.
Although our country's most recent peak in consumerism indicates a positive growth in the middle class, leading to more people being able to enjoy the benefits of the consumer society, the effects of consumerism on our planet have proven to be detrimental.
Specifically, online shopping, shipping of goods, and consumerism in general are the largest contributors to global warming. Just the packaging itself contributes largely to the waste sitting in our landfills today. According to Earth Org, an environmental news platform, "86 million tons of plastic packaging are produced globally each year, not even 14% is recycled." Furthermore, online consumerism also is a leading contributor to GHG emissions; "In 2020, the shipping and return of products accounted for 37% of the total GHG emissions" shares Earth Org. When consumers opt for more convenient options like "fast shipping", they are further generating the pollution entering our ecosystems through excessive modes of transportation. To combat this unnecessary waste, junior Lynnsey Hauger explains how "Shopping in person instead of online significantly reduces unnecessary environmental damage for shipping online orders", further encouraging people to shop locally.
Thankfully, communities near us have the perfect assortment of goods for gift-giving this holiday season. Right in downtown Berkley, Sum Girls Boutique is here to bring you higher-end consignment pieces. Not only does Sum Girls have trendy apparel, the female-owned business practices sustainability by selling gently used clothing and accessories, making one's outgrown pieces another's newest edition to their closet. Since Sum Girls' apparel is consignment, it is a lot more affordable than buying directly from the designers themselves, which is helpful for staying on budget during the holidays. Gifting consignment goods also prevents a lot of clothes from ending up in landfills.
Beyond just being the hotspot for BHS students to get tea during their lunch break, Ullmans in Berkley is the perfect place to find gifts for your loved ones invested in wellness. With a multitude of tea blends for tea lovers, all-natural skin care products and vitamins for babies to adults, and everything in between, Ullmans has unique gifts for everyone. For guidance in shopping, Ullmans' staff are experts on everything wellness related and are always happy to help and make your shopping experience as enjoyable as possible. Their online blog also provides an extensive gift guide for just about everyone you can think of in your life.
Aside from supporting small businesses this holiday season, homemade gifts are another great option to make friends and family feel special while practicing sustainability. Compiling photos, notes, and other sentimental items into a scrapbook makes for a thoughtful and intimate gift and allows you to practice creativity.
In today's day and age, supporting online consumerism and large corporations is more tempting than ever, especially during recovery from the pandemic, a time when that was the only option. However, right now it is evermore important to reevaluate our consumerist practices. By just supporting small businesses like Sum Girls Boutique and Ullmans, you are supporting some of BHS' very own students who work there, and significantly reducing your carbon footprint. When shopping this holiday season, it's important to remember that your gift impacts more than just its recipient.
Leave a Comment
About the Contributor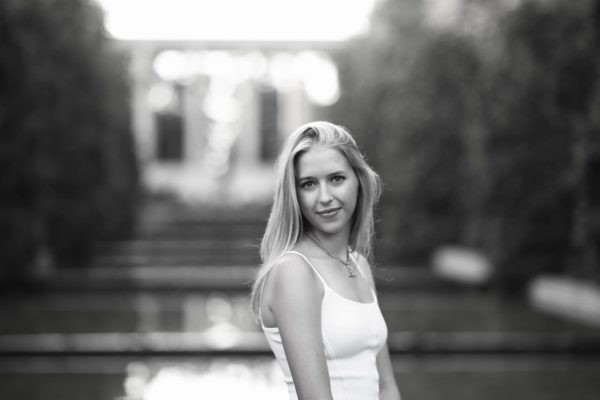 Isabella Gentry, Copy Editor
Hi everyone! My name is Isabella, and this year I have the honor of being Copy Editor alongside Aiden Aronoff. I decided to join journalism last year because...