Bears of Berkley Senior- Noah Rubin
What career path are you interested in pursuing in the future? What classes have you taken to achieve this?
I am interested in medicine, and I'm not completely sure but I am interested in neuroscience. I have taken many science classes: Ap bio, Ap chem, Ap physics, and organic chemistry
Do you participate in any extracurricular activities outside of school? If so, what are they?
I play tennis, a little basketball, and piano. I am also the president of the Yad Ezra teen board.
Do you like attending Berkeley sporting events? If so, which sport is your favorite and why?
I love going to Berkley football, Soccer, basketball, and volleyball games. I would probably say football games are my favorite because they are the most hype. But soccer is right there with it.
What is one study technique that has helped you in high school?
Honestly I'm not the greatest at studying but Quizlet has always been super clutch.
What is most exciting or nerve wracking about college approaching?
I'd say the most exciting thing about college is all the new friends I will make. And college game days.
What goals or accomplishments do you feel you have achieved in high school?
I'd say that I have accomplished a lot during high-school, like in tennis and academically I have gotten to where I want to be.
Any words of wisdom you wish to share with people reading this?
My word of advice is to try not to procrastinate because it is not worth it, and always try your best.
Leave a Comment
About the Contributor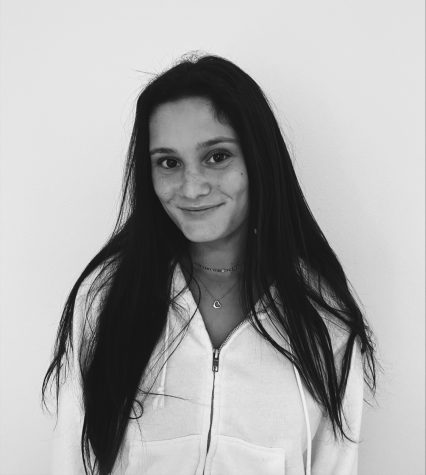 Julia Heller, Managing Editor
Hi! My name is Julia Heller! I am the Editor-in-Chief for The Spectator at Berkely High School. I am a Senior, and this is my fourth year on staff. I decided...