Giving Guide for the Season of Giving
The holiday season brings people together and promotes gratitude and love. Even though this time is exciting and highly anticipated, the opposite is also true. Families and kids living in poverty or unstable situations do not get the same holiday experience that many are so lucky to have. Thankfully, we can all "spread the holiday joy" by giving what we can to others; the holiday season is all about giving to your community in need! Locally, there are a lot of opportunities to do just this.
Adopt A Family
Adopt a Family is a wonderful Michigan charity where sponsors adopt families, seniors, or veterans for the holiday season! These sponsors then provide their families with toys, clothing, and a holiday meal. The minimum to provide is one toy, one outfit, and a meal, but you can–and many do–give more than this! Adopt A Family explains that through their program, "hope and joy – along with toys, clothing, and meals – have been brought to children, seniors, and veterans during the season that is supposed to be the happiest time of the year." Besides being a sponsor, you can also donate to Adopt A Family. These donations are combined with gifts and given to families, seniors, and veterans who were not directly adopted. Adopt A Family is a great way to give holiday joy to those who don't yet have it.
Address: PO BOX 3640, Southfield, MI 48076
Website: www.aaf.voami.org
Contact: 248-353-4862
Salvation Army Walmart Angel Tree
Similar to Adopt A Family, Salvation Army and Walmart's Angel Tree Program provides gifts to children in need during the holidays. This program is "recognizing that every child deserves to feel the joy of Christmas" by giving new clothing and toys to over one million children each year! First, children in need are accepted as an "Angel" by Walmart Then, in a local Walmart you can pick a tag off of the Angel Tree and shop for your "Angel's" gifts; you are given a wish list that they created. You can also do this online by finding your local Salvation Army unit, and selecting the gifts you want to purchase–which Walmart will ship to them. Make everyone's holiday season a little brighter by giving them any gifts you can!
Website: www.salvationarmyusa.org/usn/walmart-angel-tree/
Detroit Goodfellows
This Detroit based charity's mission is to ensure that "No Kiddie [is] Without a Christmas." Detroit Goodfellows does just this with the help of volunteers in their packaging and doll programs. Detroit Goodfellows creates gift boxes for children ages 4-13 living in Detroit, Highland Park, River Rouge, Hamtramck, Harper Woods, and Ecorse. These gift boxes include toiletries, games, toys, activities, clothing, winter gear, and dolls–a mix of kids' wants and needs! To be a part of this process, you can simply donate to this cause which will fund the gifts in the boxes. You can also creatively dress the dolls which will be in the gift boxes, and you can help package the boxes! Detroit Goodfellows explained that thanks to the people's donations, the children of the metro-detroit area "know they're not forgotten." Make kids feel remembered and loved by donating to Detroit Goodfellows.
Address: PO BOX 44444 Detroit, MI 48344-0444
Website: www.detroitgoodfellows.org
Contact: 536-775-6139, [email protected]
The Bottomless Toy Chest
Sadly, there will be children spending their Christmas and Holidays in the hospital. But thankfully The Bottomless Toy Chest offers a bit of hope and joy to these kids by giving them toys and crafts. The Bottomless Toy Chest's mission is "To lift the spirits and promote a positive state of mind in young cancer patients by providing them with engaging, empowering activities while they are going through treatment." If you are interested in giving to young cancer patients, there are many ways to get involved. For one, you can simply donate which will fund presents and activities for the kids; you can also donate in honor of someone or for a celebration. You can also directly donate items; The Bottomless Toy Chest has a wish list of games and toys and an Amazon wish list. You can sponsor a toy drive, have a gift-wrapping party, or even host a fundraiser! This charity is especially impactful during the holiday season when it is a seemingly harder time to be stuck in the hospital. Donating to The Bottomless Toy Chest can be a quick way to positively impact kids in our area!
Address: 425 E. Elmwood Avenue, Troy, MI 48083
Website: www.bottomlesstoychest.org
Contact: 248-646-8931, [email protected]
Heart 2 Hart Detroit
Heart 2 Hart Detroit is a local charity whose mission is "To provide and distribute food, clothing, toiletries and helpful information to the homeless and people in need in the Metro Detroit area." Heart 2 Hart makes these deliveries three times a week to individuals who live on the street or in shelters. In addition, Heart 2 Hart explains that their organization provides resources outside of just tangible ones: "Our team goes even further to provide critical assistance. We have connected people to community service organizations, to rehab facilities, to estranged family members, and even to potential employers." Heart 2 Hart Detroit is a year-round charity, but there is no better time to start donating than now. There are a few ways to donate to this charity. First, you can simply make a cash donation, which they will use to buy lunches, underwear, socks, toiletries, clothes, etc. Heart 2 Heart also has a wish list, which lists multiple foods, clothing, and hygienic items they would love to receive donations of. Though we may be spending the holiday season in our warm house with hot chocolate, it is important not to lose sight of the people that aren't that lucky.
Address: Heart 2 Hart Detroit 31313 Northwestern Hwy., Suite 126, Farmington Hill, MI 48334
Website: www.h2hd.org
Contact: 248-884-4434, [email protected]
Meals on Wheels
Meals on Wheels is a national organization which provides senior citizens with nutritious meals several times a week. Their mission is "To improve the health and quality of life of the seniors they serve so that no one is left hungry or isolated." The Detroit Area Agency on Aging has a local program of Meals on Wheels, which provides meals to those living in Detroit, The five Gross Pointes, Hamtramck, Harper Woods, and Highland Park. They give a hot meal once a day Monday through Friday or five frozen meals once per week to homebound seniors and adults with disabilities. You can be a part of this by volunteering and preparing and delivering these meals. In addition, you can donate to Meals on Wheels, or to the local organization through which it is implemented: The Detroit Area Agency on Aging. This donation will help support these charities and therefore support seniors in need of meals. Although Meals on Wheels is around year-round, they depend on volunteers to deliver meals to seniors on holidays. This is the perfect time and way to help our community!
Address: 1333 Brewery Park Blvd., Ste 200, Detroit, MI 48270
Website: www.detroitseniorsolution.org/nutrition-services/meals-on-wheels/
Contact: 313-446-4445
These are amazing organizations to get involved with during the holiday season, but there are also many more opportunities not listed. However you get involved, any contribution to the community–big or small–makes a positive difference.
Leave a Comment
About the Contributor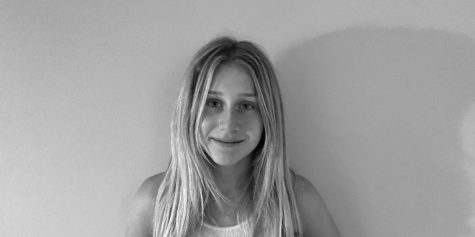 Aria Dwoskin, Editor-in-Chief
Hi! I am Aria Dwoskin, and this year I am the Editor-in-Chief of the Berkley Spectator! I am a senior, and this is my fourth year on The Spectator.  I...