Mrs. Ford's Trivia Friday: A Fan Favorite
If you walked into Mrs. Ford's room on a Friday, you might see students eagerly discussing, and the room is filled with concentration. This isn't just a normal day in the classroom; this is TRIVIA FRIDAY. On this most special of special days, Mrs. Ford asks around ten questions centered around a theme that changes weekly. Students then work with their tables to determine the answers to the questions… For example, one week, there were questions all about the World Cup, and another one was all about movies with snow in them. The group that gets the most correct answers earns a sticker. These get counted at the end of the semester to determine the winning group. In turn, this group gets to hang up a poster on the wall for bragging rights and says "trivia championships" with their table number. Mrs. Ford also does something called hit list where she picks a topic and students have 30 seconds to put down as many words that come to mind that are connected with that topic. For example, one of the hit lists was "Adam Sandler Movies", another was "Airport abbreviations".
Mrs. Ford started trivia during COVID when classes were on Zoom. What made her start officially was that it was a way for students to engage when on Zoom since no one participated during virtual school. Now that we have returned to full in-person schooling, she still does trivia because it is a great way for students to bond with their groups. Each group has all types of people, from super quiet to super outgoing, and people that come from all different backgrounds. Mrs. Ford says, "It's not often you can put four strangers together and get them to work together to solve a problem where everyone is equally invested in the goal, but that is exactly what happens during trivia!"
Trivia is an easy, fun, and engaging way to bring students together on a closer level. Students have immense benefits from doing trivia. Such as working with others, building connections, and learning about people. These skills that are taught from trivia are very valuable to students as well as teachers.
The way Mrs. Ford comes up with questions to ask for trivia is with the help of her family. She finds some of her questions from her family's trivia games. Ford also likes to write on her own, and occasionally her husband and son help her. She "likes to write themed trivia, and you can't really find that anywhere, so I make it myself."
Students seem to really enjoy trivia Friday just as much as Ford likes coming up with the questions and experiencing the dynamic on trivia days. The benefits students have experienced from it go hand in hand with some of the benefits Mrs. Ford mentioned. Students have only positive feedback about trivia days. Senior Megan Melville feels that " having trivia Friday makes the week go by faster because it is something to look forward to at the end of the week." As a result of trivia, the week ends on a positive note. Senior Sophia Dawkins agrees with Melville. She loves trivia Friday as well because "it gives [her] a break from the stress from the week. Both Melville and Dawkins believe that trivia is a great way to end the week, and it creates an environment where students are excited and look forward to it. All in all, trivia had positive impacts on all of the students who have Mrs. Ford.
Leave a Comment
About the Contributor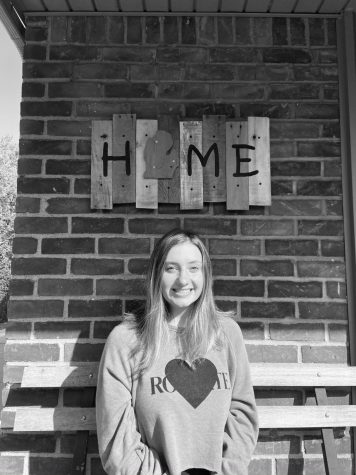 Ava Hines, Opinion Editor
Hello people! My name is Ava Hines, I am an entertainment editor in The Spectator! I'm a junior and this is my third year in journalism. I joined journalism...