The Trail to the Perfect Nail
It's always fun to go out and get your nails done. But when there are so many nail salons nearby, it can be hard to know the best place for your personal nail preferences. Different locations value different specialties; some are better for eccentric nail art, while others are more focused on precise, clean coverage of the nail. Getting your nails done can be a pricey outing; some students at Berkley have begun to do their own acrylics and dip powder nails. With this in mind, I asked some students at Berkley about their nail salon preferences to get a firm grasp on who does it best.
I questioned some students that I noticed always seem to have their nails done, interested in finding out the most efficient, best quality, and best environment for them. First up, senior Ruby Katkowsky says, "my favorite place is Royal Oak Nails because I like the services they offer. Since I just started going here, I don't yet have any personal relationships with the staff, but they are always very kind and hardworking. I can tell they care about doing a quality job." She goes on to explain the environment; "It's a very well-organized salon that is very well taken care of. Every time I go in it's a very comfortable environment setting. There is always music playing, and it's always a very relaxing and enjoyable experience." Now let's talk about price. Katkowsky shares, "I usually pay forty-five dollars for each time I go, adding a ten-dollar tip." Not too bad of a price for a long-lasting dip powder nail. Overall, Royal Oak Nails has very efficient service, and they make the experience worth your time and money. Overall, Katkowsky rates Royal Oak Nails 4/5 stars.
Next, senior Grace Debrecht shares her favorite nail salon. "My favorite place to get my nails done is Luxury Nails in Clawson. It's a clean place, although it's very small. I always have a good experience." Clawson may also be a little bit of a drive for some, but Debrect ensures that it's worth it. "The staff is very nice, but most of them don't speak fluent English, so I don't talk much when I go. There's always something playing on the TV to help keep you entertained." Compared to Katkowskys experience at Royal Oak Nails, being forty-five dollars, Debrecht says she usually pays fifty to sixty dollars for a fill, which is just fixing up the nail and changing the color, at Luxury Nails. "As for the artistic aspect, Luxury Nails can do great designs if that's what you like." To conclude, "Luxury Nails have an overall rating of 4.6/5 stars, just because of the price."
Next, I interviewed junior Julia Watson, who shared the same answer as Debrect; Luxury Nails in Clawson is the best nail salon. Watson shared, "It is decently clean and organized, nothing special though in terms of prestige and fanciness." She also shares that the workers are always speaking Chinese with one another, so she never understands the jokes they are making when they laugh. "The workers are always efficient with time, which makes the experience even better." She continues about pricing, "When I go, my nails are usually around fifty to seventy dollars, but I always leave them with a crisp ten-dollar tip." Overall, Watson gives Luxury Nails 4.5/5 stars.
On the other hand, some students at Berkley have begun doing their own nails at home. I interviewed senior Josh Bianca about how he goes about the process. Bianca got inspired by just seeing people have nice nails on social media." He goes on, "it made me like the idea of having my nails done, but going to a salon always seemed so intimidating because it was never something that I had done before. My sister wouldn't be as intimidated because my mom took her to get her nails done, but that setting is so foreign to me, so I just taught myself." Bianca goes on about his favorite type to do, "I love doing gel nails! Normal polish just bothers me because it chips and takes so long to dry, and I always mess it up while it's drying. I also love to do a fun colored french tip (usually brown or green) other than that, I've done little hearts and checkerboards and dots!" Bianca shares that he's also generously done his friends' nails before. "I always get scared that if I do it on someone else, they aren't going to like it, or it's going to peel off super quickly or something like that." To my surprise at least, Bianca shares that he's never actually gotten his nails done professionally but gone to watch someone get their nails done. "My process is definitely a bit messier and probably less correct, but it's also super personal and therapeutic and fun."
As for the workspace where he does his nails. "I usually do my nails in my room at my desk, but sometimes I just do them in my bed if I'm feeling lazy. Most of my equipment has been purchased from Amazon, a beauty supply store, or Ulta. The equipment that I have has helped up over time, and the gels last a while, so I'd say they're pretty good!" How inspiring to know that doing your own nails is possible!
Overall, it looks like Royal Oak Nails are 4.5/5 and Luxury nails are 4.8/5 on average interview scale. But if you're looking for the best price, it's always possible to do your own nails at home- which is more price efficient.
Leave a Comment
About the Contributor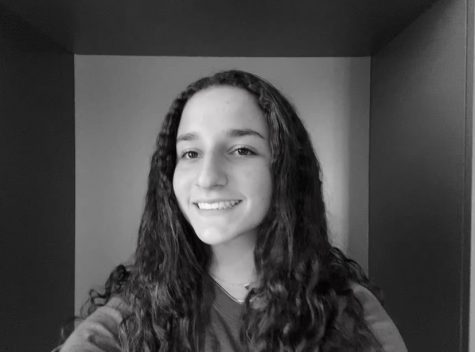 Lily Cierpial, Staff Writer
Hello all, I'm Lily Cierpial and I'm a junior this year. This is my second year on the journalism staff, and I'm so excited to be one of the two copy...